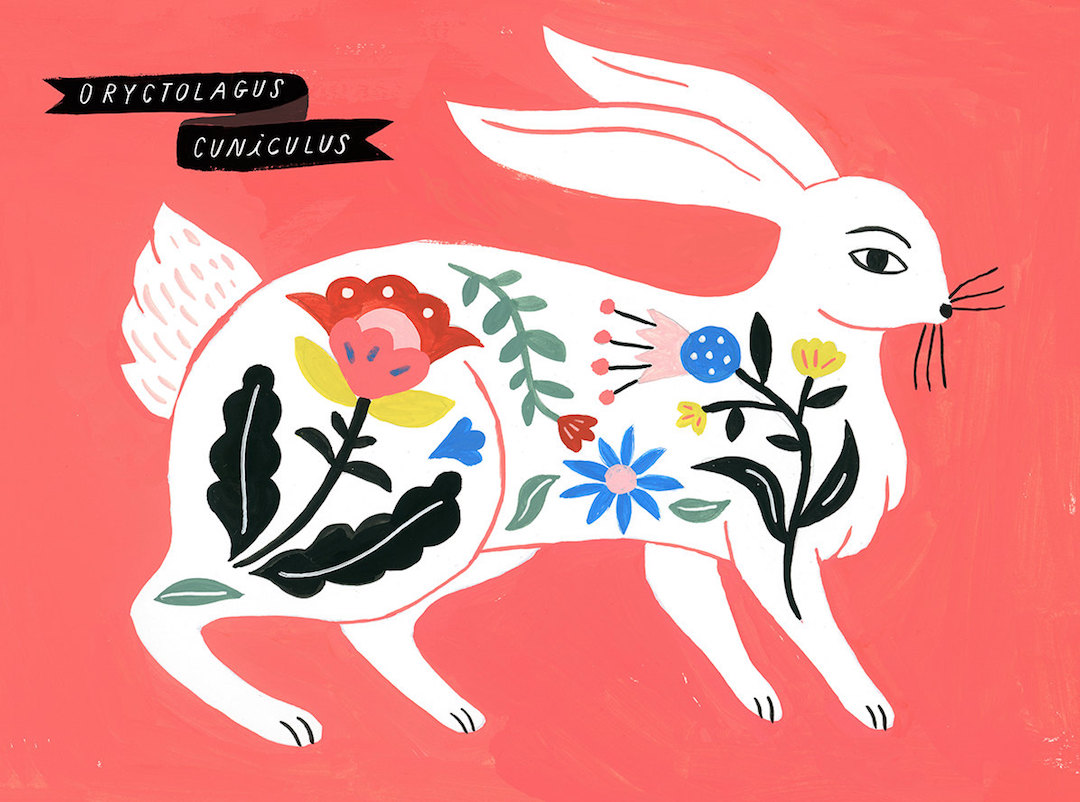 Fus­ing folk art with the Latin names of men and beasts, illus­tra­tor Sarah Walsh has pro­duced a col­or­ful series called Folk Sci­ence. She's tak­en eight subjects—from rab­bits to lions to a guy with a healthy beard—and dec­o­rat­ed their bod­ies with flo­rals. In every paint­ing, Sarah includes a hand let­tered label with their sci­en­tif­ic moniker—creating an unlike­ly fusion of the two worlds.
Explain­ing Folk Sci­ence, Sarah writes, "Folk Sci­ence is mag­ic. It's wonder…It's root­ed in the salt of the earth, the ele­ments and the angles of destiny…It's the things that we can't explain but yet delight & com­fort us." The whole series is avail­able through Etsy. Also, while you're at it, treat yo self to this pil­low. I have in my stu­dio and it is the best.
Sarah is also on Insta­gram and a total delight. Fol­low her to see what she's work­ing on; it's how I found out about this charm­ing series in the first place.