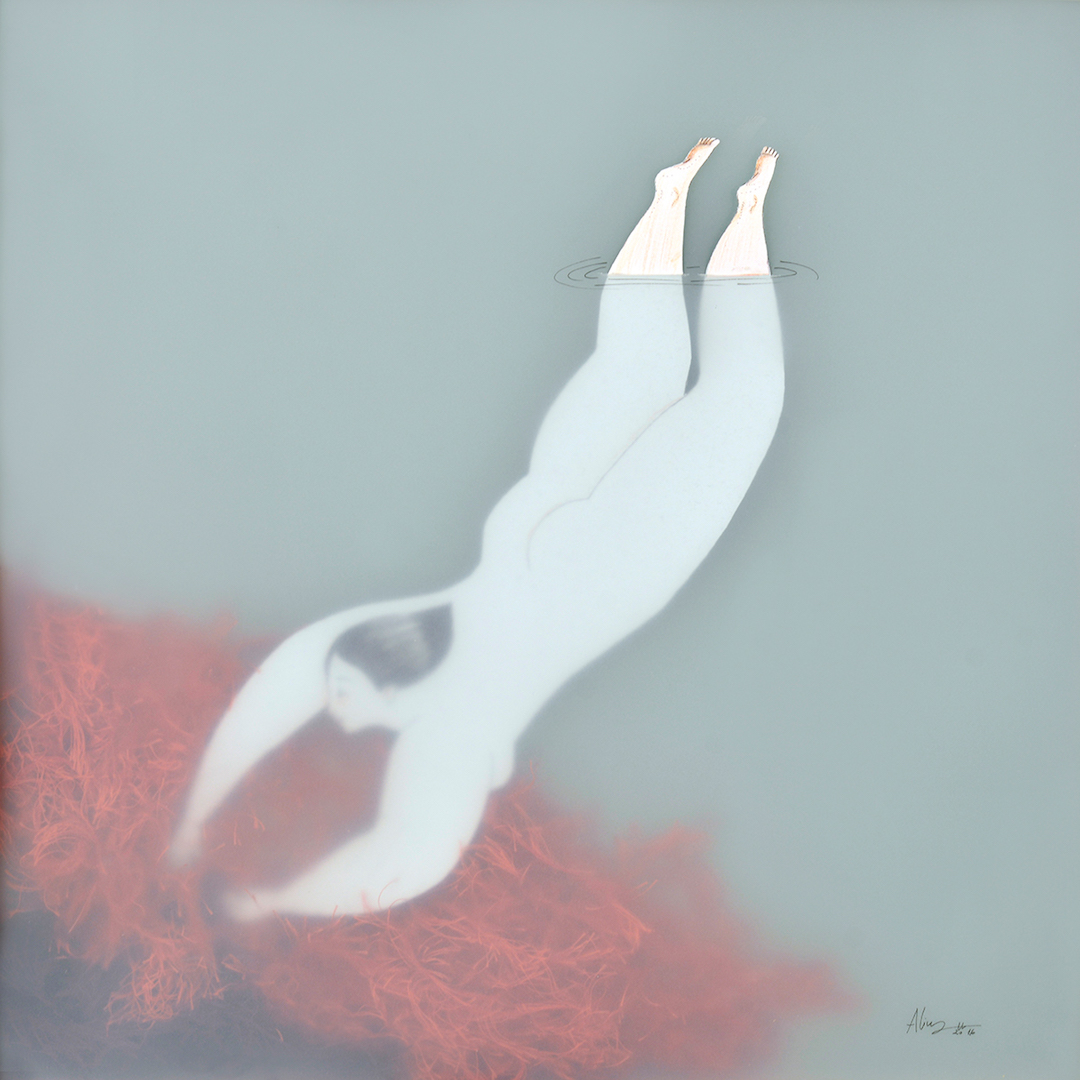 Over two years ago, I first fea­tured the intrigu­ing work of Sonia Alins. Back then, she had recent­ly com­plet­ed a series called Dones d'aigua, which fea­tured illus­tra­tions of wom­en swim­ming — and some­times strug­gling — among a hazy watery abyss. Sonia has recent­ly released a con­tin­u­a­tion of the­se com­pelling vignettes that's appro­pri­ate­ly titled Dones d'aigua II.
Using the strik­ing over­lay effect, Sonia places the­se wom­en with­in a cloudy under­cur­rent. Their fates dif­fer from illus­tra­tion to illus­tra­tion; some­times, they strug­gle to keep their head above water while oth­er times they seem­ing­ly thrive beneath it.
Sonia has made her set­ting unspectacular—this is not a crit­i­cism, but rather a con­cep­tu­al com­pli­ment. The blank water acts as metaphor for the things we do not know and that con­tin­ue to haunt us when we're not expect­ing it.