One of my favorite embroidery artists Señorita Lylo (aka Srta. Lylo) is known for her collars that come ready to party. Aside from making these special accessories, she also creates hoop art and recently collaborated with the thread brand DMC. "I made a design of 10 patterns for them," she tells me in an email. "All are for free!" So, if you ever wanted to try DIY embroidery, now's your chance.
The DMC collection is inspired by imagery of "games and hobbies for children and adults." She continues, "It has been a fun and nostalgic trip too, diving through childhood memories, reminiscing colors, flavors, and scenes that inspired me to design the 10 diagrams to embroider." There are different levels of difficulties, so you can challenge yourself and learn new skills as you move through the patterns. Best of all, you can apply them to any surface. Personally, I'm a fan of embroidered denim. Sewing some of Loly's fireworks on the back of a jacket sounds like a lot of fun.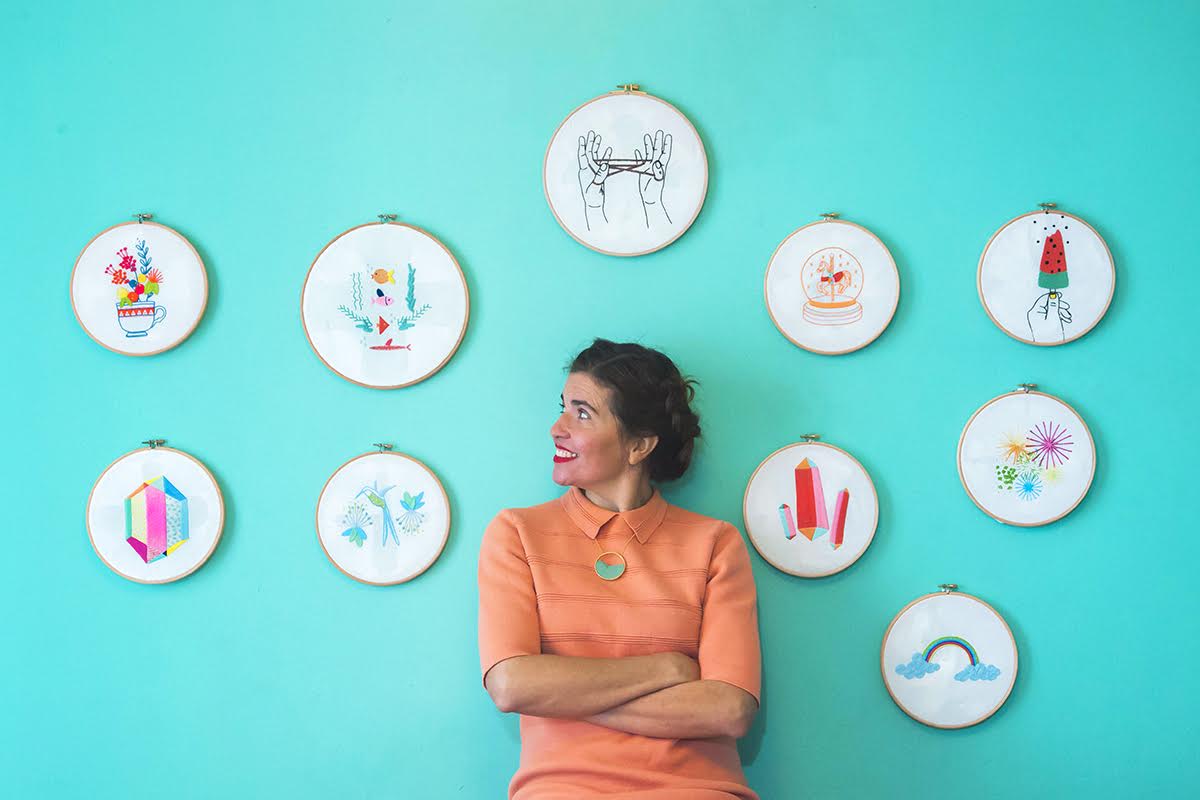 In addition to Srta. Lylo's collection, you can also download other diy embroidery patterns from the likes of Thread Honey, Sew & Sanders, as well as Baobap.