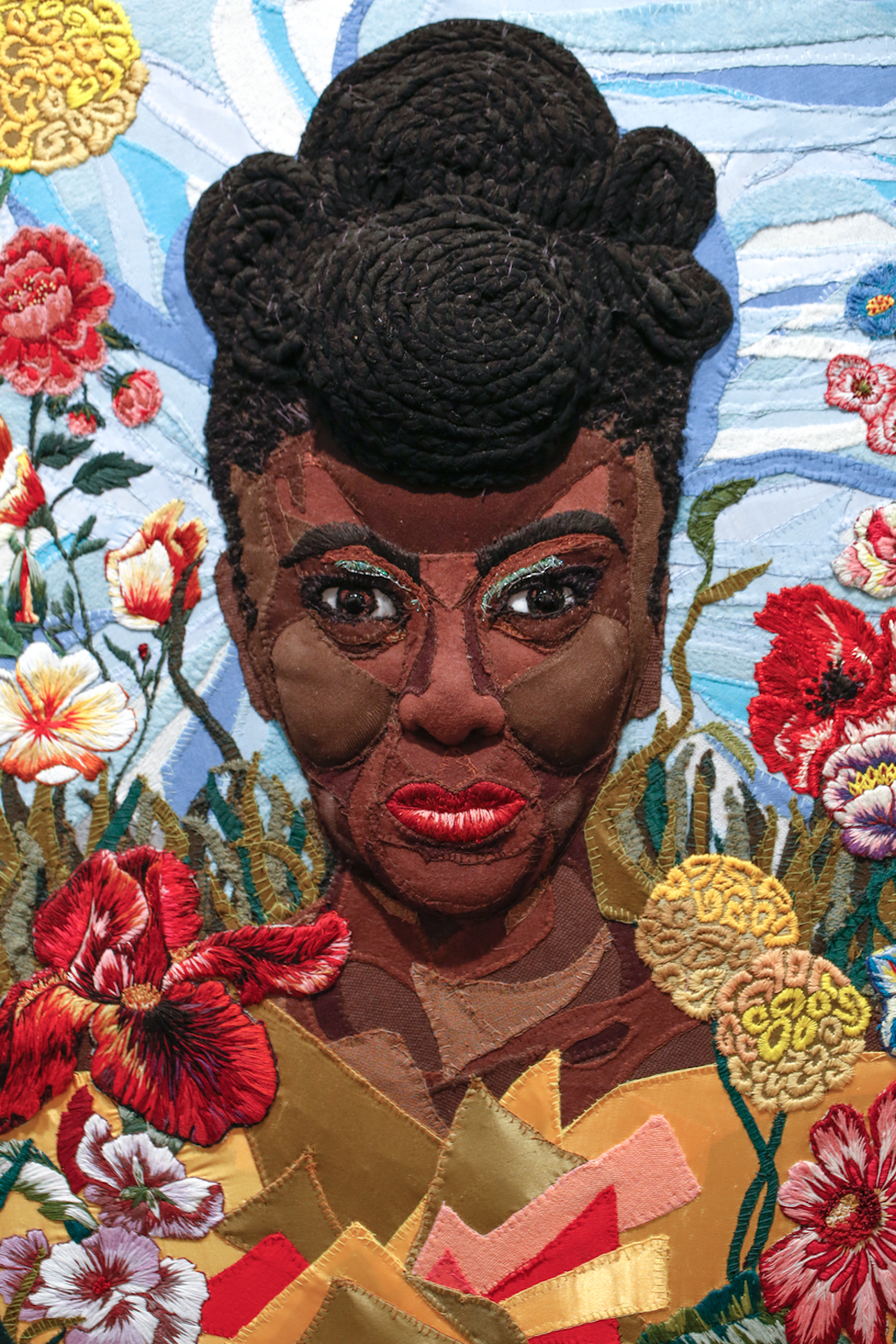 In Philadel­phia, there's an exhi­bi­tion at the Par­a­digm Gallery on embroi­dery and con­tem­po­rary fab­ric work that's a must see. Called Stitched: Part II, it fea­tures 16 artists who make use of these tech­niques in a vari­ety of ways. Their indi­vid­ual imagery dif­fers, but they are all con­struct­ed (in part) with a nee­dle and thread.

Par­a­digm explains the con­cept behind Stitched: Part II, which focus­es on giv­ing fiber art a voice in a his­tor­i­cal­ly unlike­ly set­ting:
Embroi­dery, stitch­ing, and oth­er fibers tech­niques that fall under the cat­e­go­ry of "craft" have some­times been viewed as sep­a­rate or less­er than "fine art" in the arts com­mu­ni­ty as a whole. This is in large part because these tech­niques and skills are his­tor­i­cal­ly asso­ci­at­ed with women and "domes­tic tasks," over­look­ing the intense skill and cre­ativ­i­ty required to cre­ate the art­work. It has been excit­ing see­ing opin­ions dras­ti­cal­ly shift about craft—a cat­e­go­ry many of our artists fall under at the gallery year-round—in recent years. We are thrilled to be high­light­ing this spe­cif­ic medi­um and the artists behind it, both female-iden­ti­fy­ing and not, at Par­a­digm.
Stitched: Part II is on view at the Par­a­digm Gallery until July 22, 2017. They were kind enough to share some shots from the show—including gor­geous details of the work. I've select­ed many of my favorites, some of which you've seen on Brown Paper Bag. Pieces from this show are also for sale through the gallery's web­site.
The Paradigm Gallery has curated a fabric and embroidery exhibition called Stitched: Part

II

.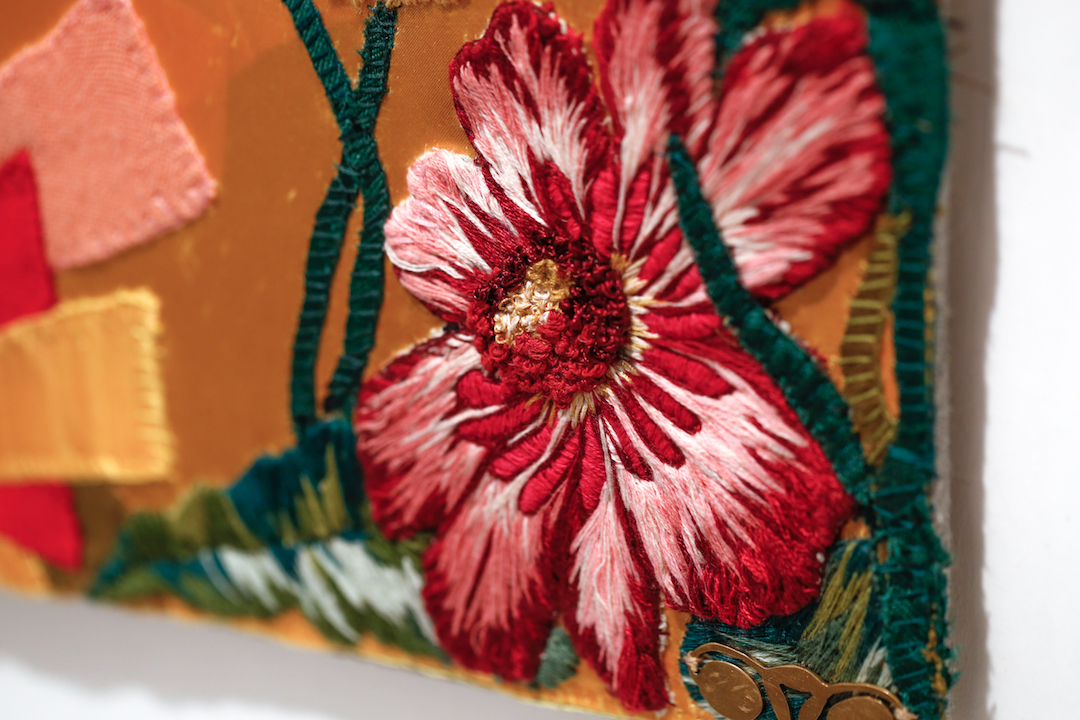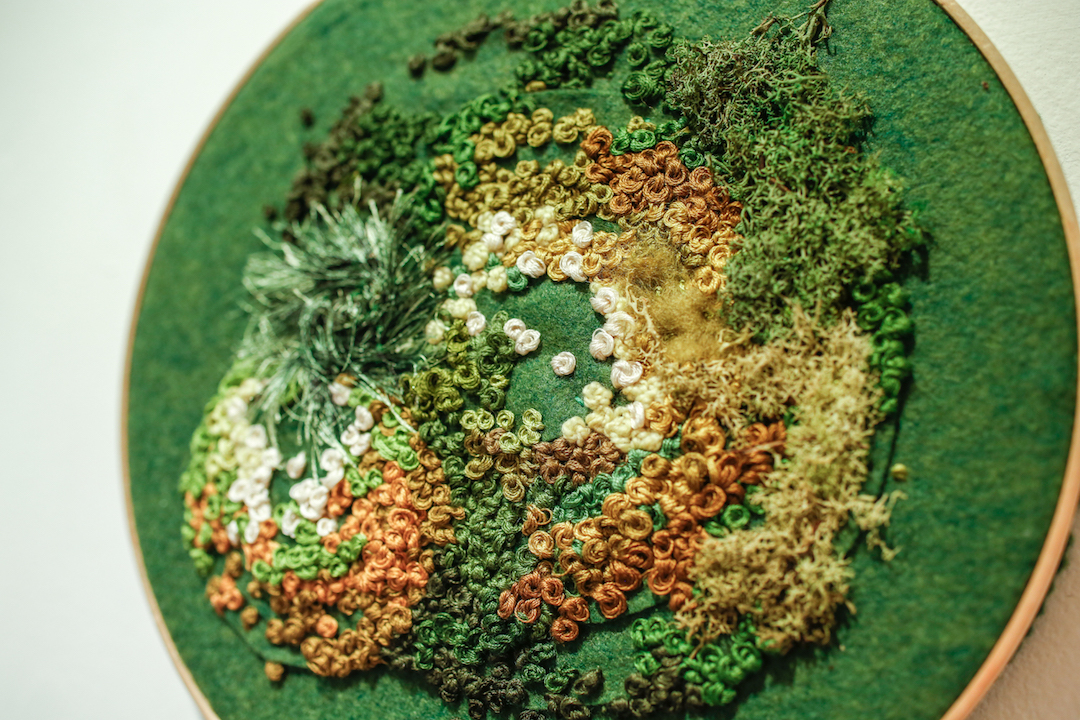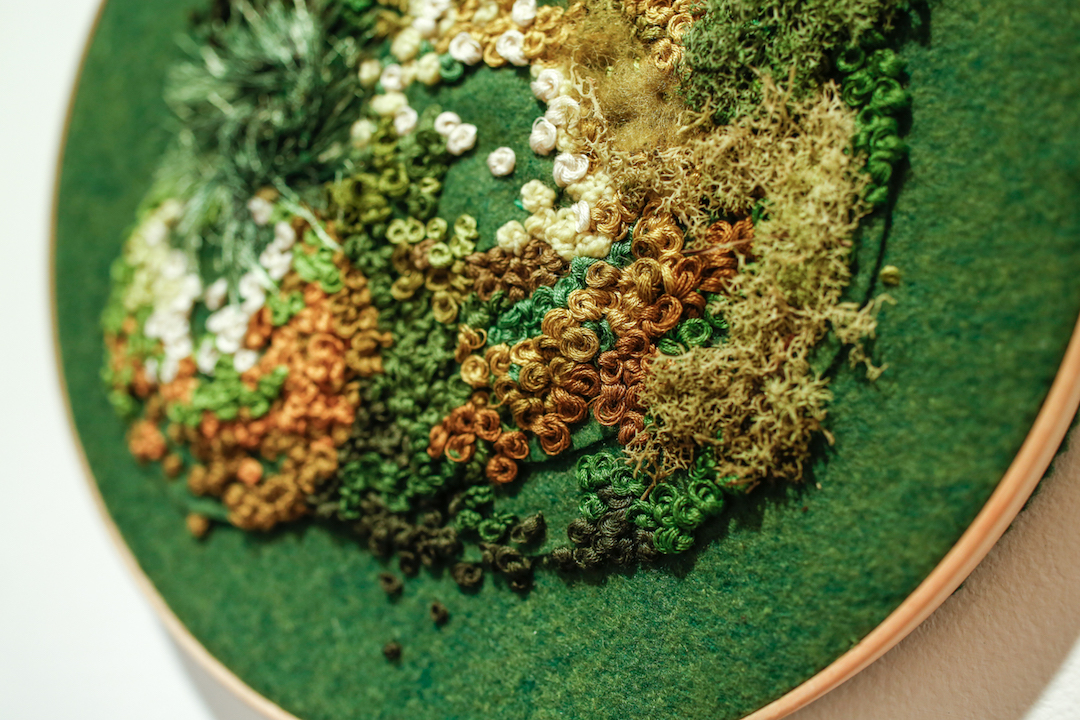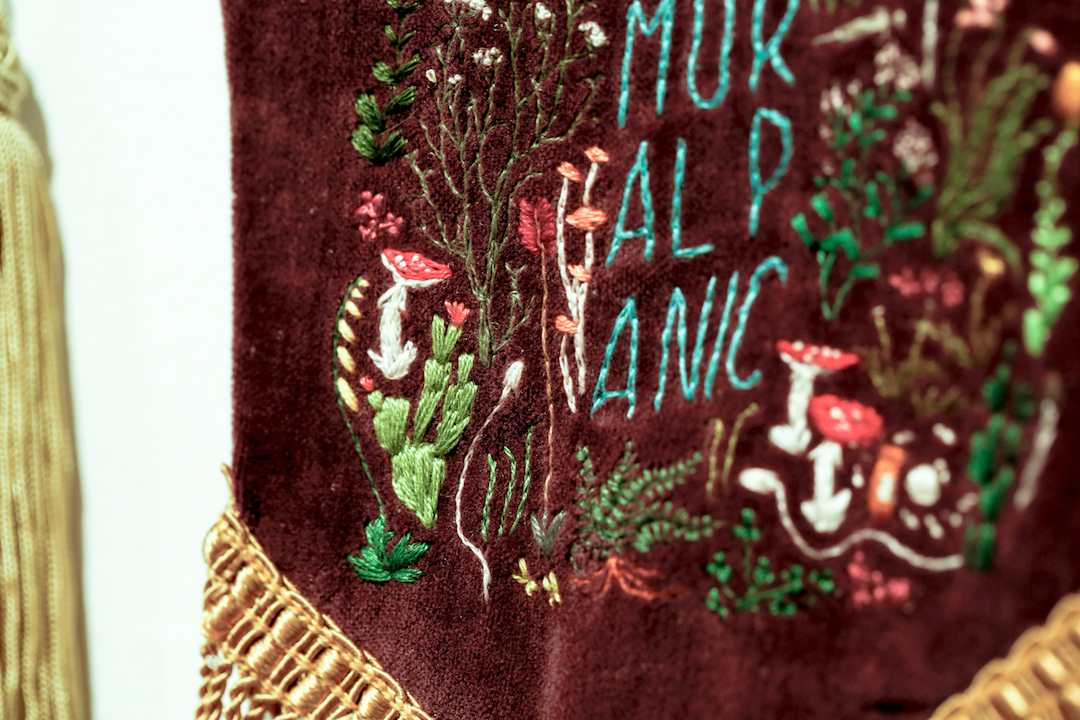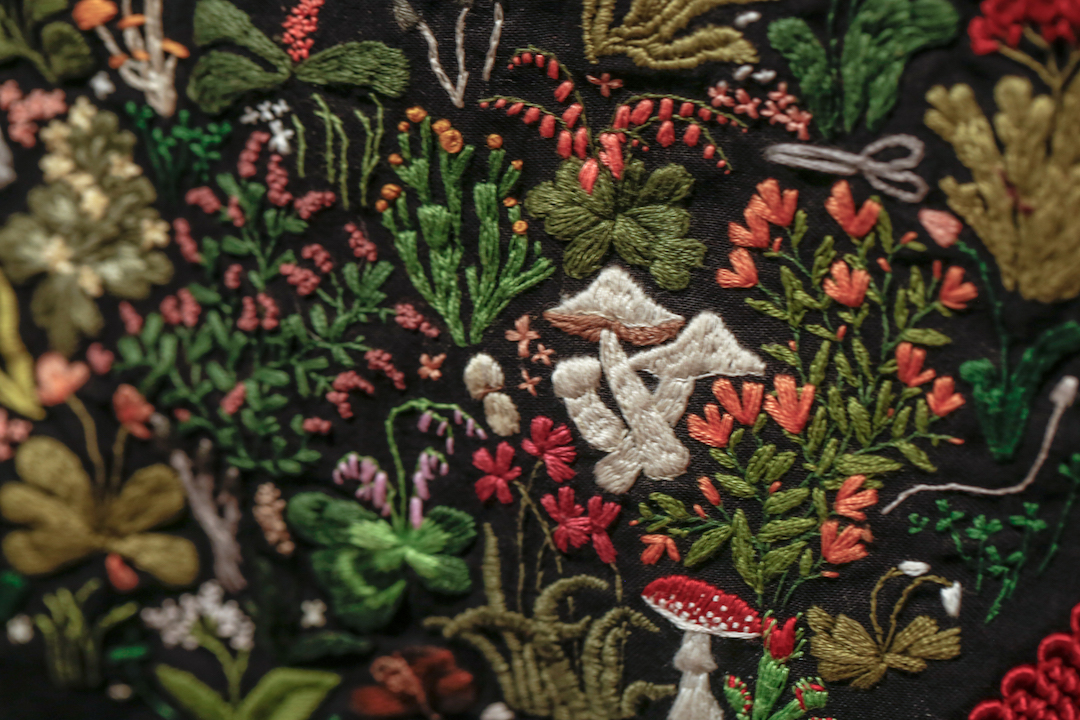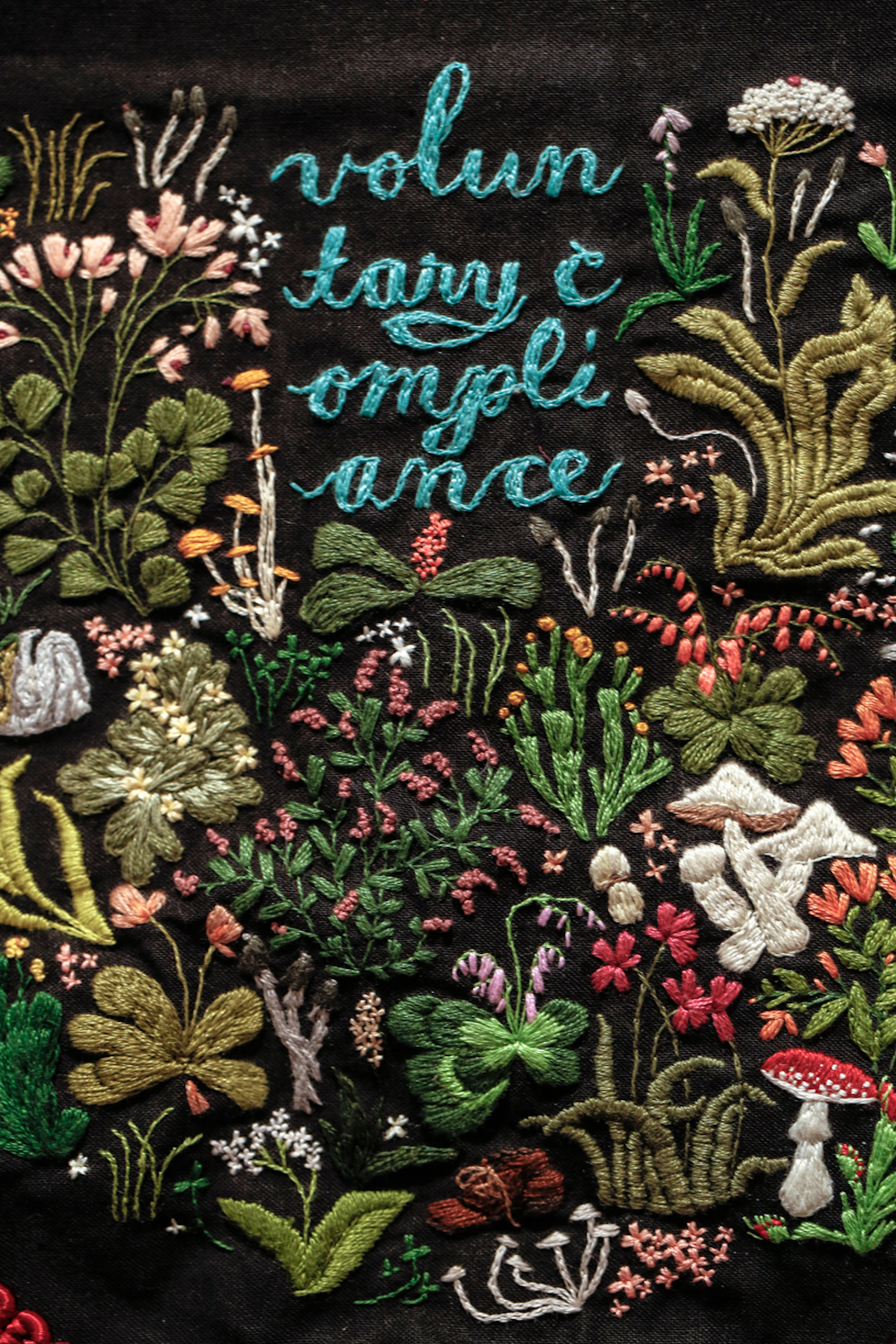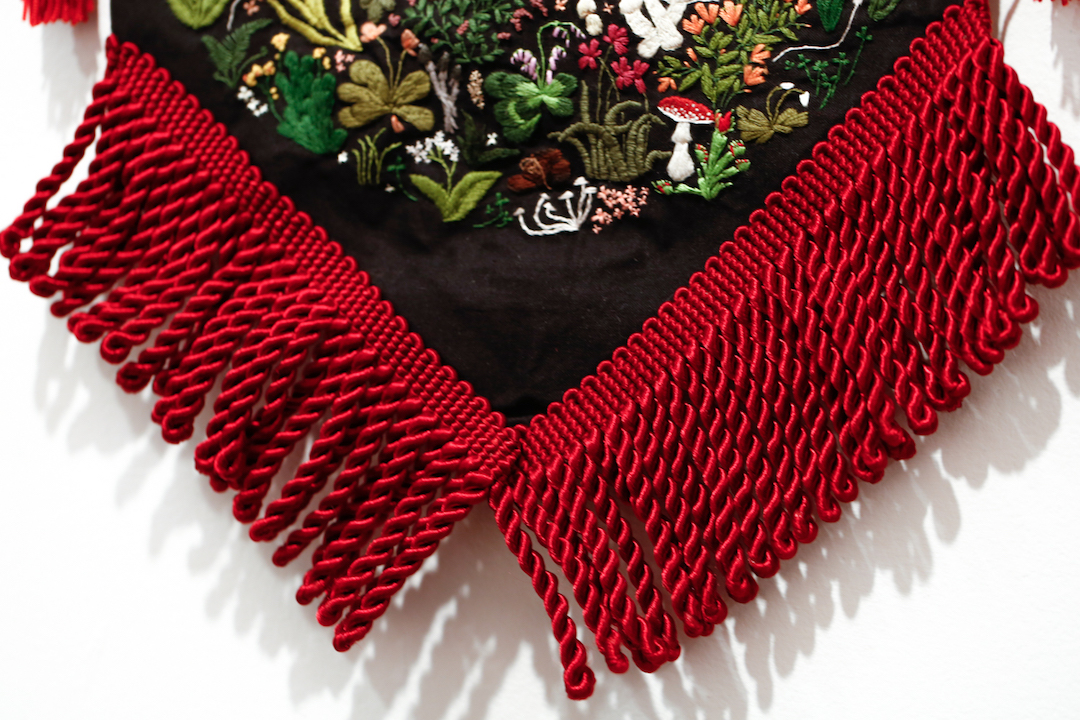 Fiber and embroidery exhibition installation shots: