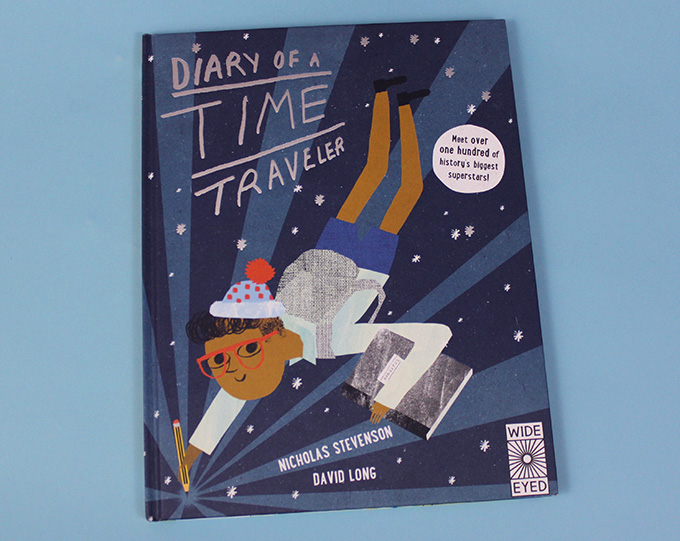 What if you could travel to any era in history, where would you go? That's the premise of Diary of a Time Traveler by David Long and illustrated by Nicholas Stevenson. The children's book revolves around young Augustus and Professor Tempo—when the boy falls asleep in history class, his teacher decides to teach him a lesson that the past isn't boring at all. Professor Tempo then hands Augustus a magic diary, where all he needs to do is write a time and place to travel there.
I've got a copy of this book to giveaway! Scroll down to enter.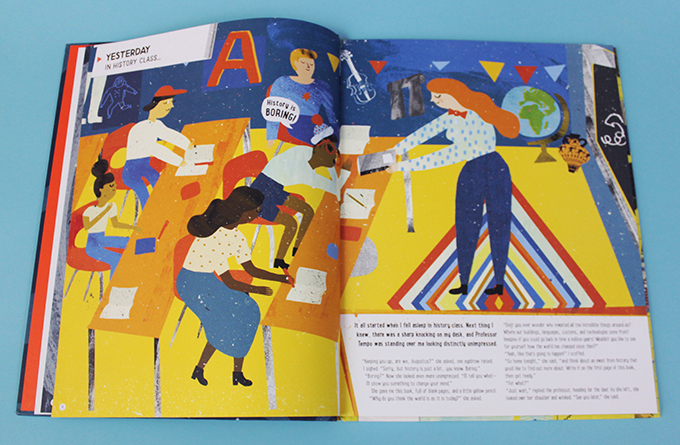 Together, student and teacher travel throughout time and geographical locations to meet famous inventors, leaders, writers, painters, athletes, and more. Each double-page spread covers a different place and era. Augustus writes an introduction to explain the sights and sounds, while the Professor provides interesting captions—facts—about the locale.
Some of the 100+ famed figures include: Mozart; Louis XIV; Shakespeare; Leonardo Da Vinci, and Marie Curie. They cover events around the world, with more a focus on Western culture.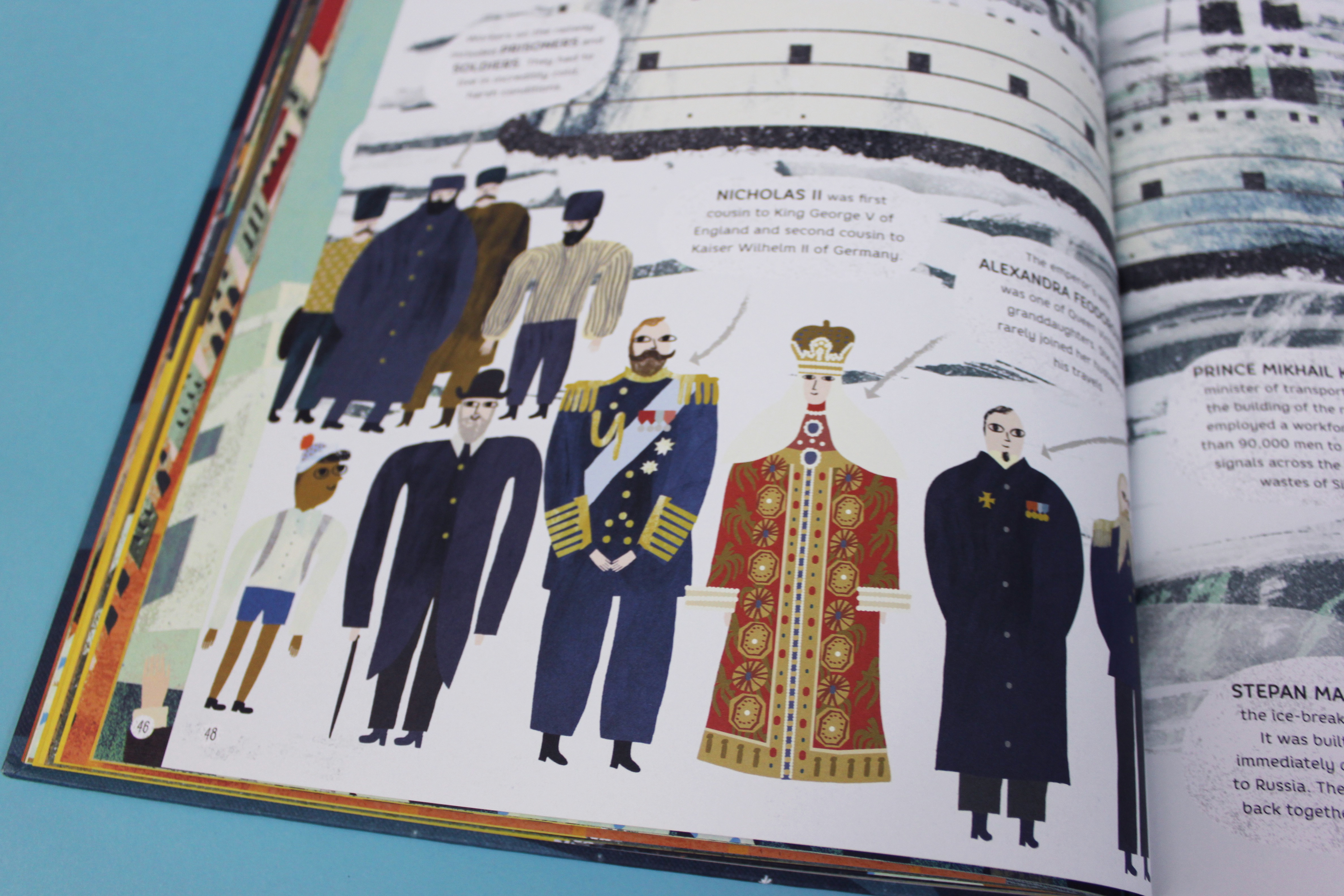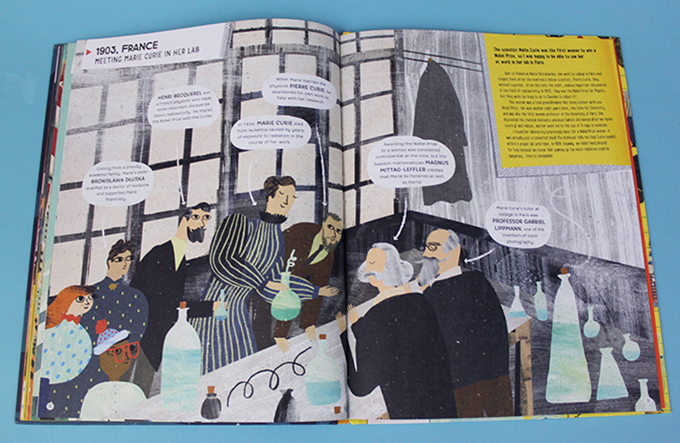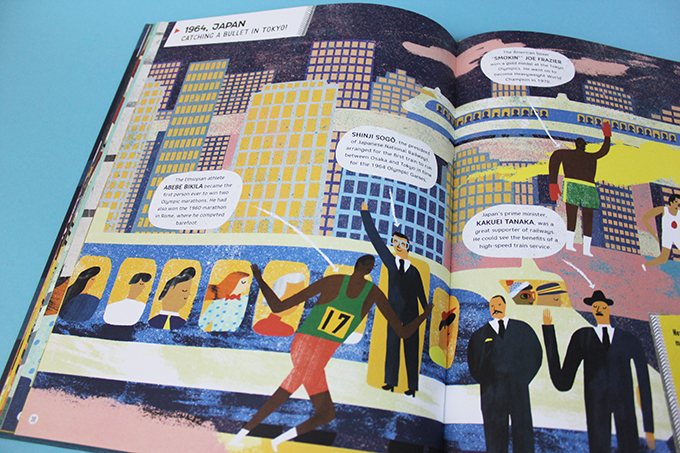 Let's get to the illustrations. They're easily my favorite part of the entire book! I was a fan of Nicholas' work before Diary of a Time Traveler, and this just confirms his talent. I love the character design—they're stylized, cartoonish, and quirky—and the various textures make the images visually exciting page after page.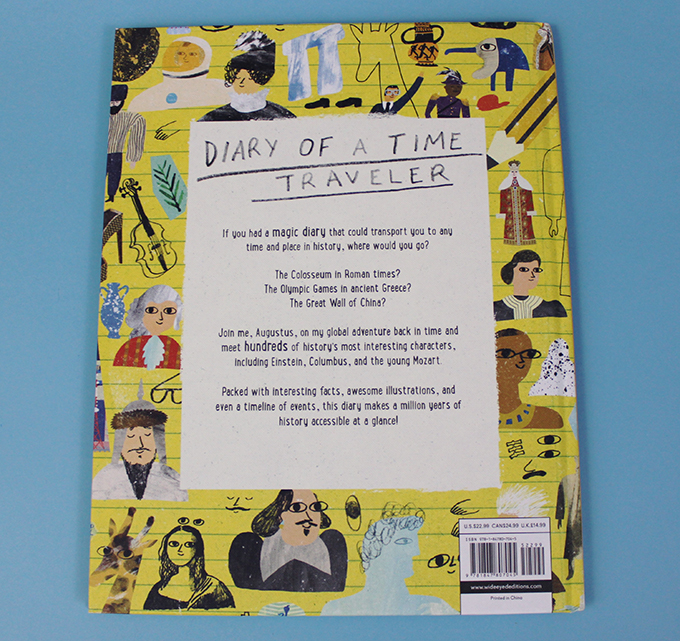 Get this book for yourself! Enter to win my giveaway!
To enter, leave a comment on this post (make sure I have a way to contact you!). If you're on Instagram, double your chances by following @brwnpaperbag and liking the giveaway photo. Open to anyone around the world.
Giveaway ends on Tuesday, December 8, 2015 at 11:59PM EST. Good luck!