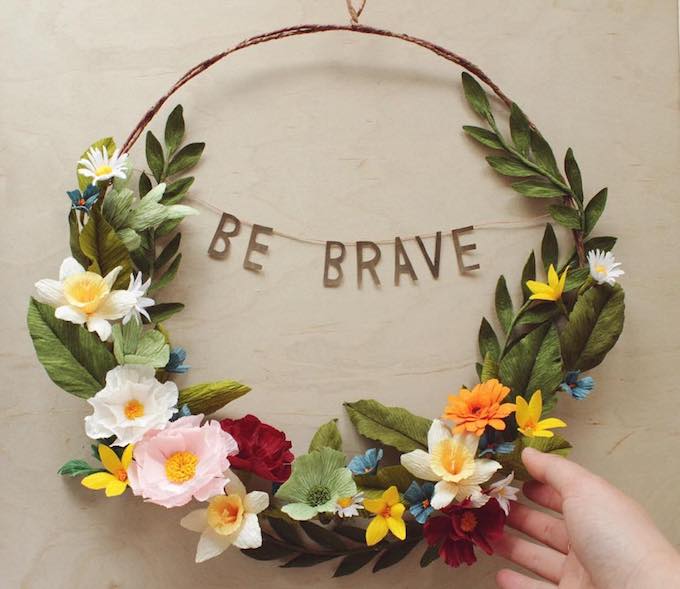 If you're still feeling down about recent events (I know I am), Grace Chin offers a beautiful pick-me-up with her empowering floral wreaths. Combining paper craft with text, she creates delicate faux flowers and arranges them onto a circular form. In the middle of it, she places cut-paper letters phrases like "All bodies are good bodies" and "Be brave."
She writes,
My work is inextricably tied to my passion for intersectional feminism and fighting negative forces— both political and personal—with words. I sincerely believe in the power of internalizing and imbibing positive messages. In particular, I'm in search of pithy, compelling statements that are meant to occupy primarily domestic spaces and serve as daily reminders.
Grace continues,
Compositionally, I take influence from the Dutch tradition of pronkstilleven (decadent still life painting), as well as outsider and American folk art. In positioning myself firmly between craft and art traditions, I hope to do what many women artists and artisans did before me: create beautiful everyday objects that also serve some usefulness beyond their aesthetic value.
Grace sells her work (including these wreaths!) through her online shop.