Count­less tiny lines form these exquis­ite illus­tra­tions by Sara Cor­bett. The Brooklyn-based cre­ative uses the minia­tur­ized ticks in design­ing crea­tures like zebras, bats, fish, and more. They're seen frol­ick­ing in the woods in unlikely pair­ings. (Who would imag­ine that a rac­coon and ele­phant are hang out?)
We all know the power of a small line, but it's nice to be reminded that even the sim­plest mark can imply tex­ture, move­ment, and the dif­fer­ence between tree bark and a rabbit's fur.
If you enjoy Sara's style, be sure to check out her comics, too!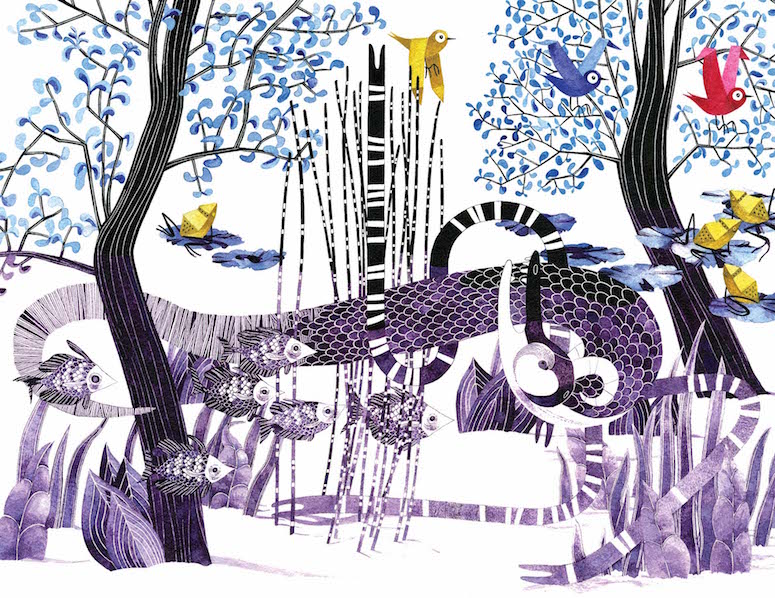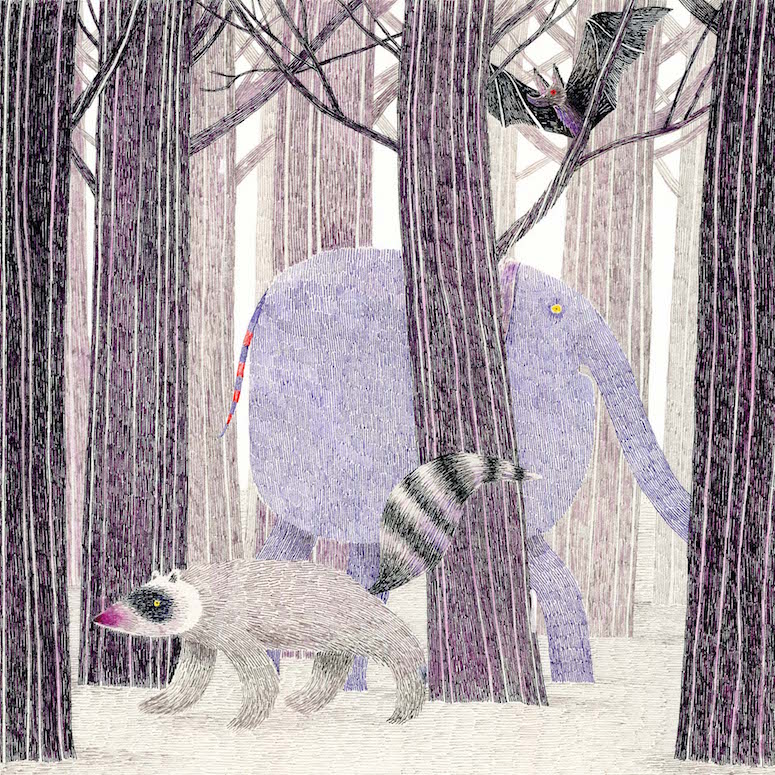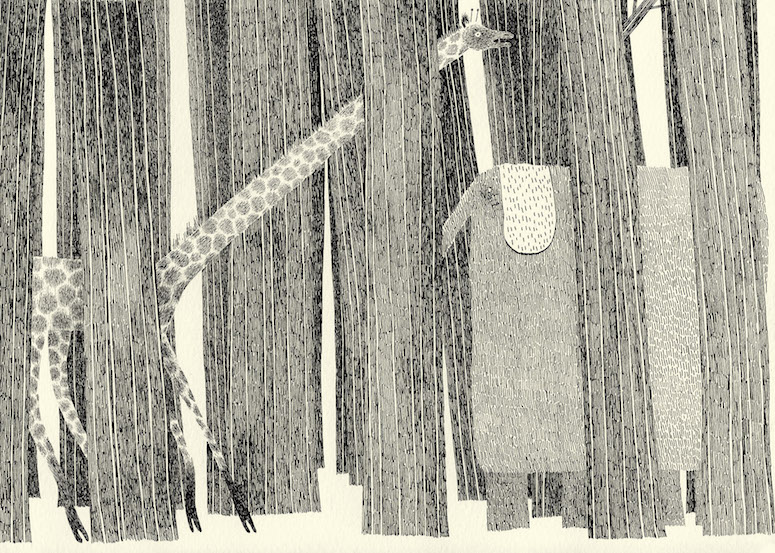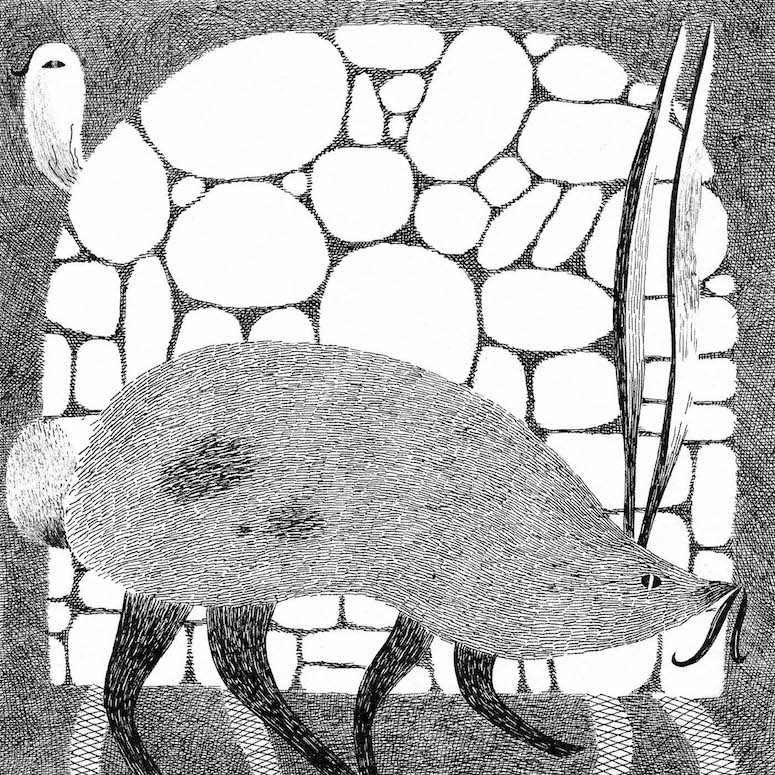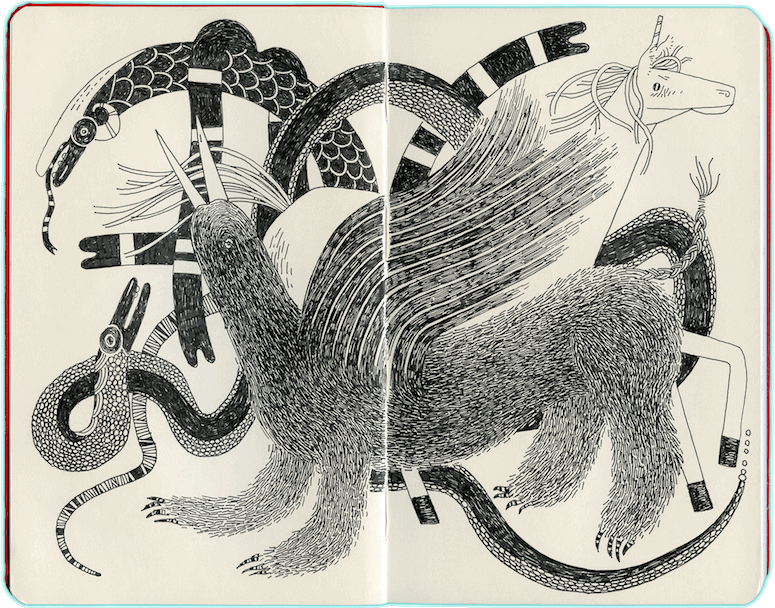 And, a lit­tle extra: Sara also designed and made this cute plush toy!