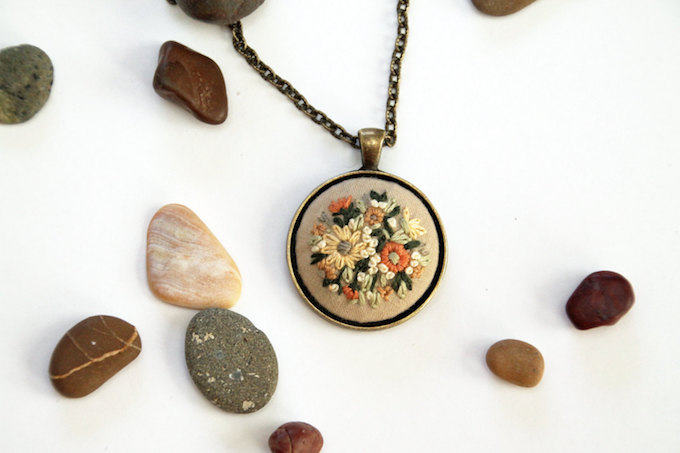 Embroidery can take many forms, one of my favorites being tiny pendants to wear as jewelry. Artist Sarah Buckley has created a series of exquisite necklaces that feature stitched bouquets sewn on cotton and suede. The colorful, tiny hoop art hangs on antique chains that add a hand-crafted statement piece to your favorite outfit. I'm very partial to the piece above—it seems like the perfect complement to my blue and grey-loving closet.
Sarah sells these creations and other conventionally-sized embroideries in her
Etsy shop, Itty Bitty Bunnies.