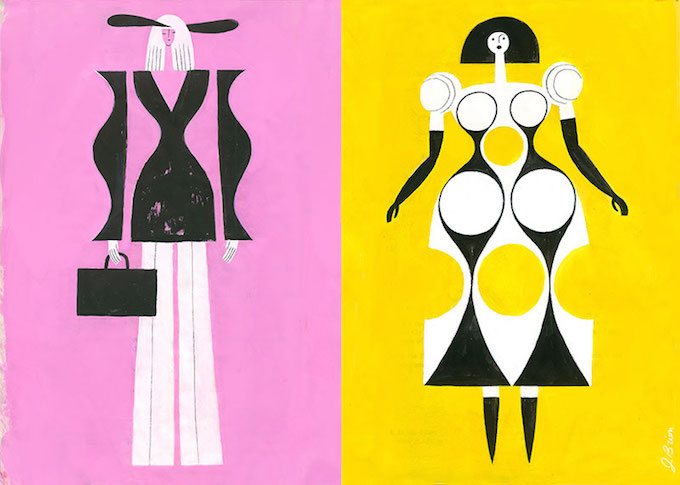 I first saw Julian­na Brion's paint­ed ladies on Tum­blr a few weeks ago, and since then I've been wait­ing for more of them to appear. The Bal­ti­more-based illus­tra­tor uses gouache to paint the tall, styl­ized women. Their fash­ions are a play­ful nod to archi­tec­ture and food.
These pieces are a way for Julian­na to unwind after fin­ish­ing com­mis­sioned illus­tra­tions, and she often paints in repur­posed books. Look close­ly and you might see some of their text show­ing!
I'm hop­ing Julian­na will con­tin­ue to post more pieces like these. Fol­low her on Insta­gram to see more.