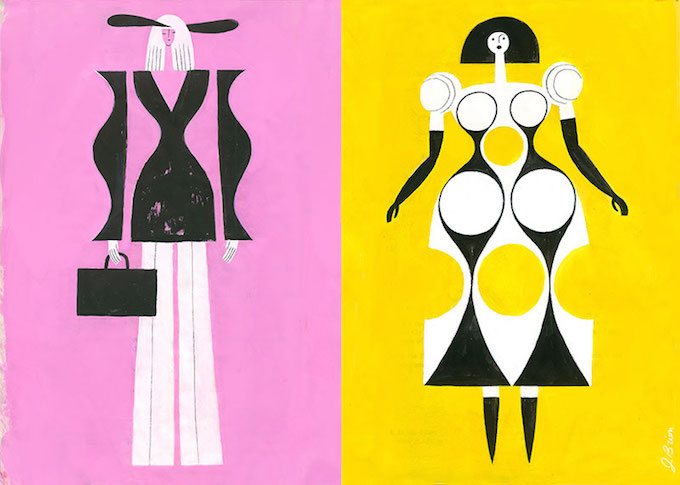 I first saw Julianna Brion's painted ladies on Tumblr a few weeks ago, and since then I've been waiting for more of them to appear. The Baltimore-based illustrator uses gouache to paint the tall, stylized women. Their fashions are a playful nod to architecture and food.
These pieces are a way for Julianna to unwind after finishing commissioned illustrations, and she often paints in repurposed books. Look closely and you might see some of their text showing!
I'm hoping Julianna will continue to post more pieces like these. Follow her on Instagram to see more.