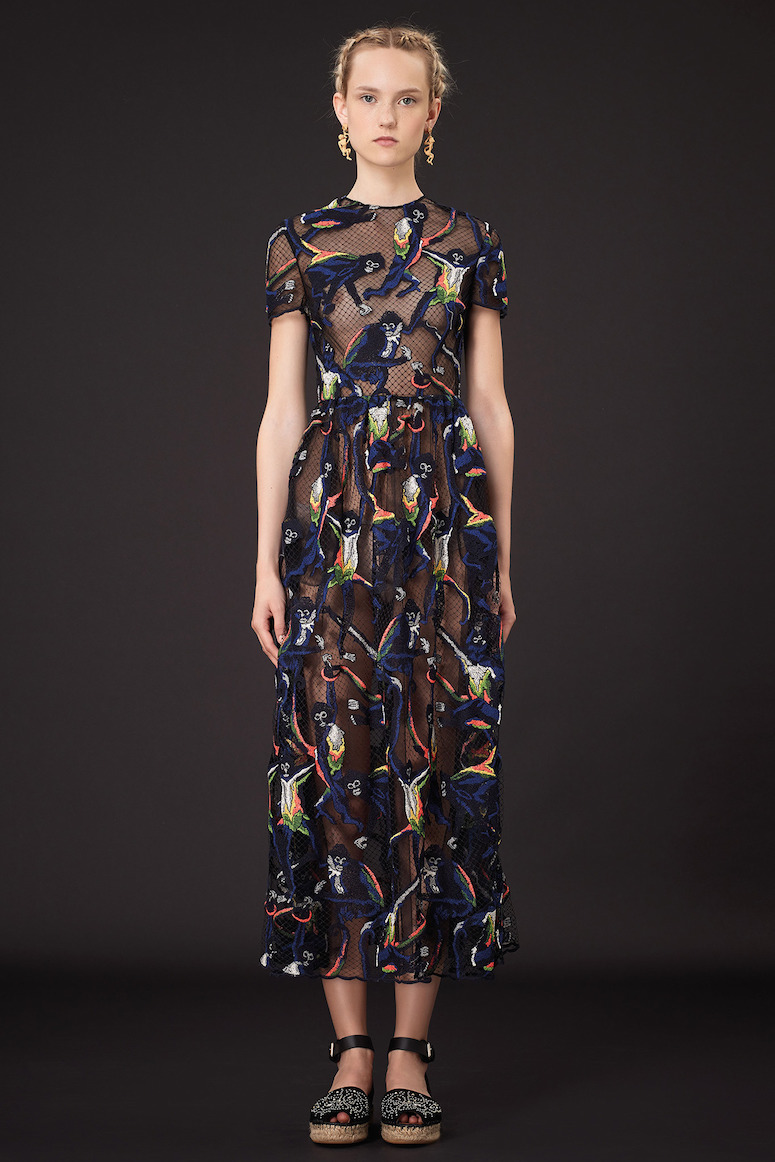 I'm not a flashy dresser, but I admire peo­ple who are. And, since illus­tra­tion can take many, many forms, I've mar­veled over the details on the Valentino Resort 2015 line. It's dreamy, with these amaz­ing embroi­dered details like mon­keys and flo­ral arrange­ments. Long dresses, short dresses, and jack­ets will all make you have the over­whelm­ing desire to go on a cruise (and I don't even like cruises!).
I love to see print and pat­tern on cloth­ing. Illus­trated prod­ucts make our lives bet­ter — fun, bright, and allow us to express our­selves through objects.
The entire col­lec­tion has 83 pieces. See them all on Style.com.