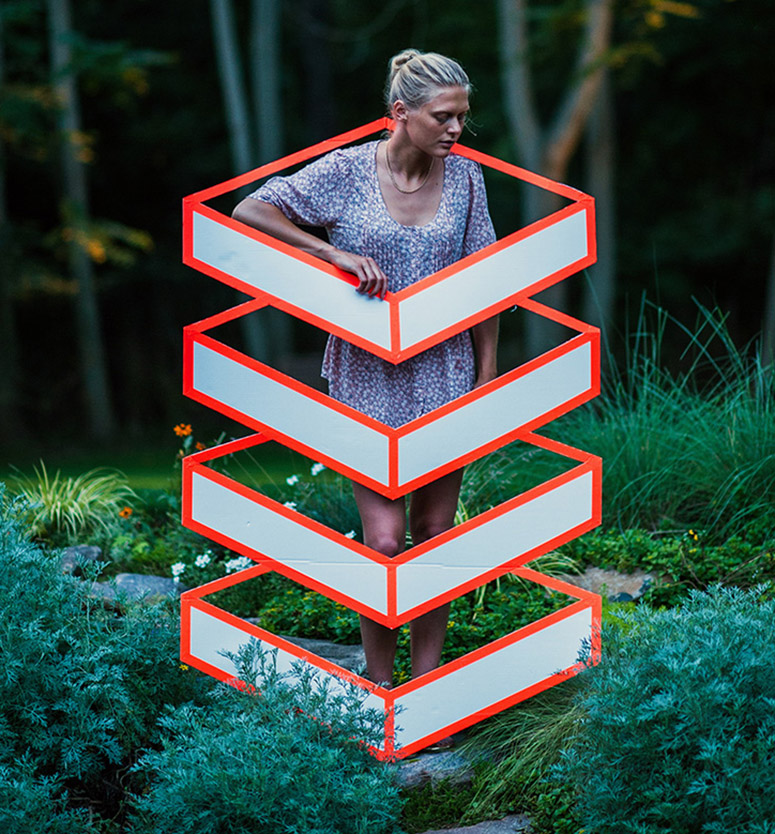 Aakash Niha­lani is a street artist based New York. Armed with tape as his medi­um, he crafts trompe l'oeil scenes by care­ful­ly con­sid­er­ing per­spec­tive and the right van­tage point for a pho­to­graph. The result is work that's engag­ing, vibrant, and fun. Niha­lani doesn't try and attach a high brow mean­ing to his work, either. He writes:
For how­ev­er briefly, I am try­ing to offer peo­ple a chance to step into a dif­fer­ent New York than they are used to see­ing, and in turn, momen­tar­i­ly escape from rou­tine sched­ules and lives. We all need the oppor­tu­ni­ty to see the city more play­ful­ly, as a world dom­i­nat­ed by the inter­play of very basic col­or and shape. I try to cre­ate a new space with­in the exist­ing space of our every­day world for peo­ple to enter freely , and unex­pect­ed­ly 'dis­con­nect' from their real­i­ty.
Niha­lani goes on to say that this work is him con­nect­ing the dots as he sees them. I think it's a love­ly sen­ti­ment.
Not all of the fol­low­ing images are in New York, but all images are via his web­site. H/T Colos­sal.