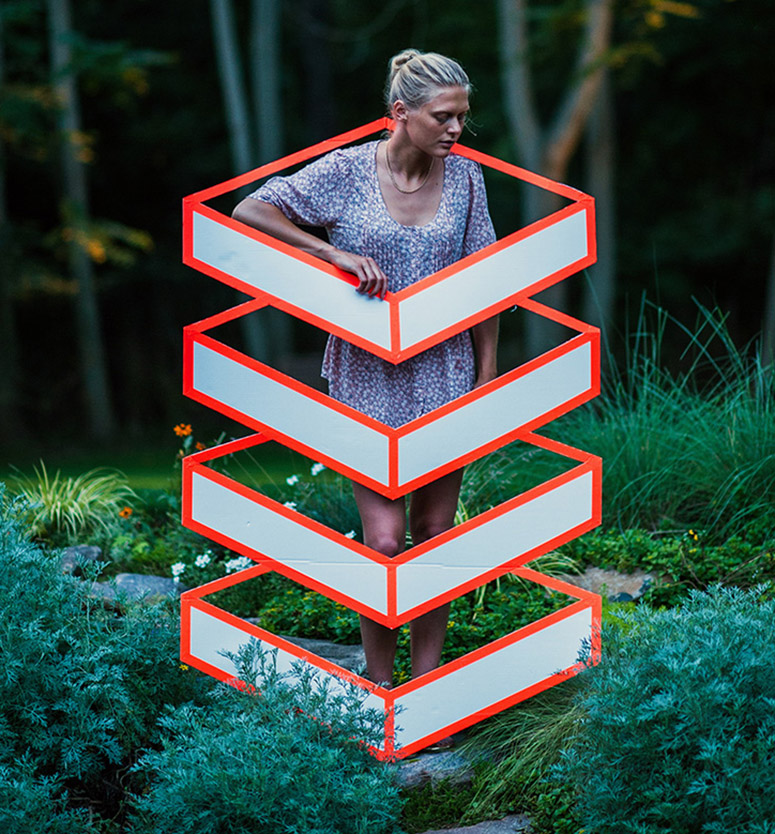 Aakash Nihalani is a street artist based New York. Armed with tape as his medium, he crafts trompe l'oeil scenes by carefully considering perspective and the right vantage point for a photograph. The result is work that's engaging, vibrant, and fun. Nihalani doesn't try and attach a high brow meaning to his work, either. He writes:
For however briefly, I am trying to offer people a chance to step into a different New York than they are used to seeing, and in turn, momentarily escape from routine schedules and lives. We all need the opportunity to see the city more playfully, as a world dominated by the interplay of very basic color and shape. I try to create a new space within the existing space of our everyday world for people to enter freely , and unexpectedly 'disconnect' from their reality.
Nihalani goes on to say that this work is him connecting the dots as he sees them. I think it's a lovely sentiment.
Not all of the following images are in New York, but all images are via his website. H/T Colossal.