Image via Chattooga County website.
I find a lot of inspiration from my Pinterest feed, and today's Time Travel Tuesday is no different. Janna shared a piece by Howard Finster, an American folk artist.
Howard was a "born again" Baptist at the age of 13, and began to preach the word of God when he was just 16. He was a pastor until 1940 until he began pursing art full time. He created a couple of museums in Georgia, including the Garden Park Museum and the Plant Farm Museum (once he ran out of land for Garden Park). The Plant Farm featured Bible verses on attractions to help people remember them better.
As he was repairing a bike tire one day, Howard had a vision from God telling him that he needed to paint sacred art. He was to create 5,000 (!!) works. His subject ranged from Elvis, George Washington, UFOs, and more. He gained notoriety for his works, and even collaborated with the band REM on their second album, Reckoning. Since then, his work has appeared on magazines and more album covers.
Image via Silver Birch Press.
Image via High Museum of Art.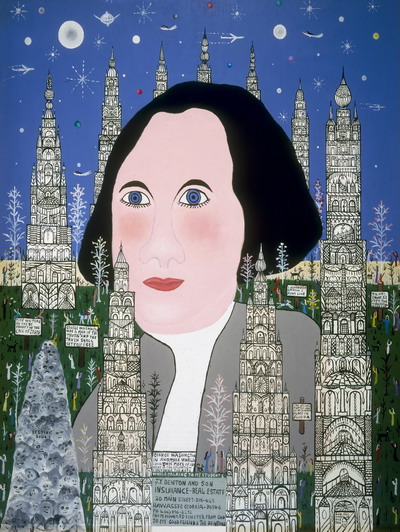 Image via Glitter Gallery.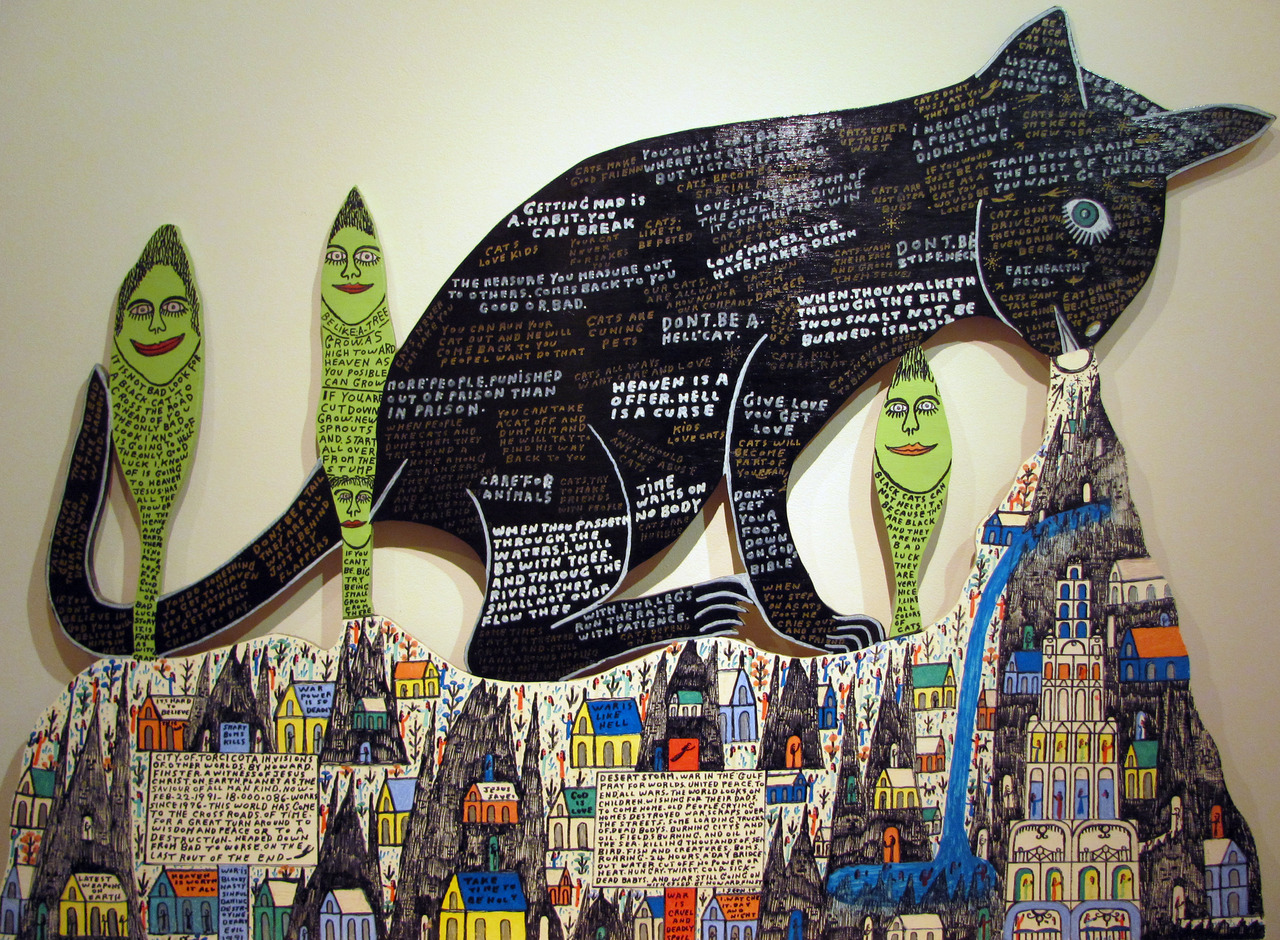 Image via The Cricket Chirps.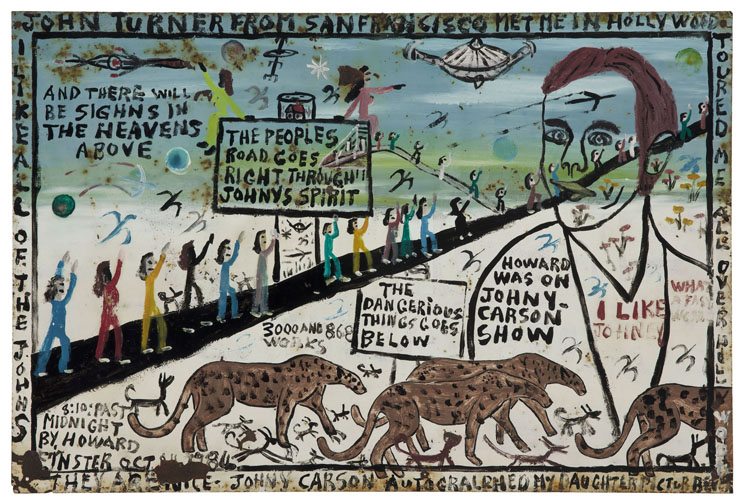 Image via Chicago Art Magazine.