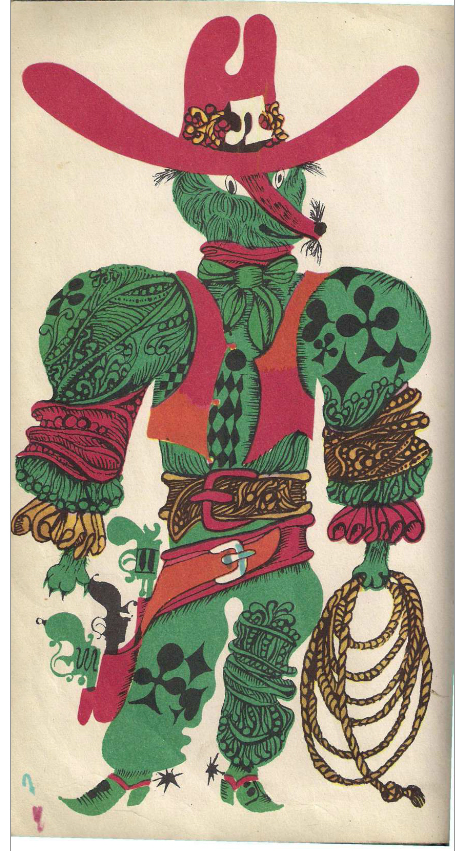 Today on Time Travel Tues­day, let's take a look at the story Tales of Uncle Remus by Joel Har­ris. Pro­duced in 1979, the char­ac­ter­i­za­tion, funky shapes, and bold color com­bi­na­tions imme­di­ately caught my attention.
The prob­lem with Tales of Uncle Remus is that the entire tale is in Russ­ian. I don't know any Russ­ian! But, I can glean that Uncle Remus is the fox-looking char­ac­ter and he is either the keeper of the peace or an insti­ga­tor of trou­ble. Read­ers that under­stand the lan­guage, help me out!
The book's for­mat is rather nar­row, so the illus­tra­tions are all spots, with no robust, full-bleed scenes. But, the draw­ings them­selves though are pull of pat­tern and color and stand on their own.
Read the book here (all images found there).