Image by Char­lie Harper. Via Mad for Mid Cen­tury.
It's that time of year for vaca­tions and sum­mer breaks. I'm for­tu­nate to be able to travel a few times this sum­mer, and was look­ing at Rebecca Bradley's (she's an illus­tra­tor of maps, food, and more) travel poster board on Pin­ter­est. A lot of posters were from the early to mid 20th cen­tury, which leads me to won­der if I'll ever really see posters like this in a con­tem­po­rary form. I know that travel agen­cies still exist, but with all of my book­ing done online, the poster doesn't seem nec­es­sary. In place of them, I get obnox­ious TV ads!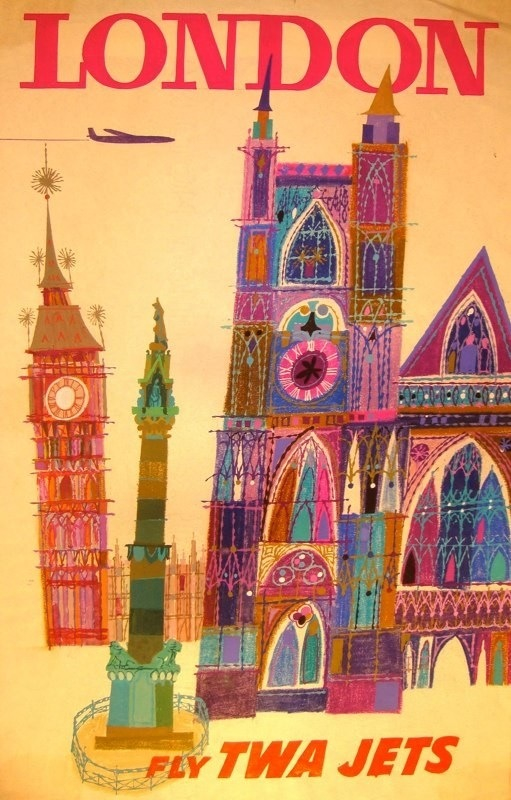 Image via Pin­ter­est.
Fol­low­ing images via David Pol­lack Vin­tage Posters: