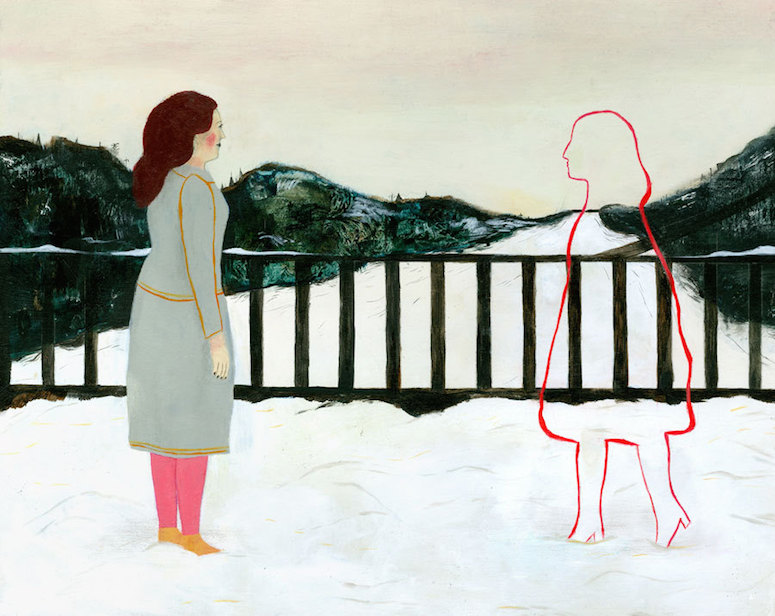 Peo­ple, often long and dark haired women, occu­py the strange spaces in Daniela Tieni's work. The sur­re­al images fea­ture them wad­ing through vines, stand­ing on cubed struc­tures in the mid­dle of nowhere, and talk­ing to larg­er-than-life birds. It's intrigu­ing if not slight­ly unset­tling.
Daniela writes that she loves movies (from the 1950s), which def­i­nite­ly fits her sub­ject mat­ter. The fash­ion and hair­styles fit that era, and these illus­tra­tions feel like they are snip­pets from a film.
Check out Daniela's Behance page or her Flickr for more.