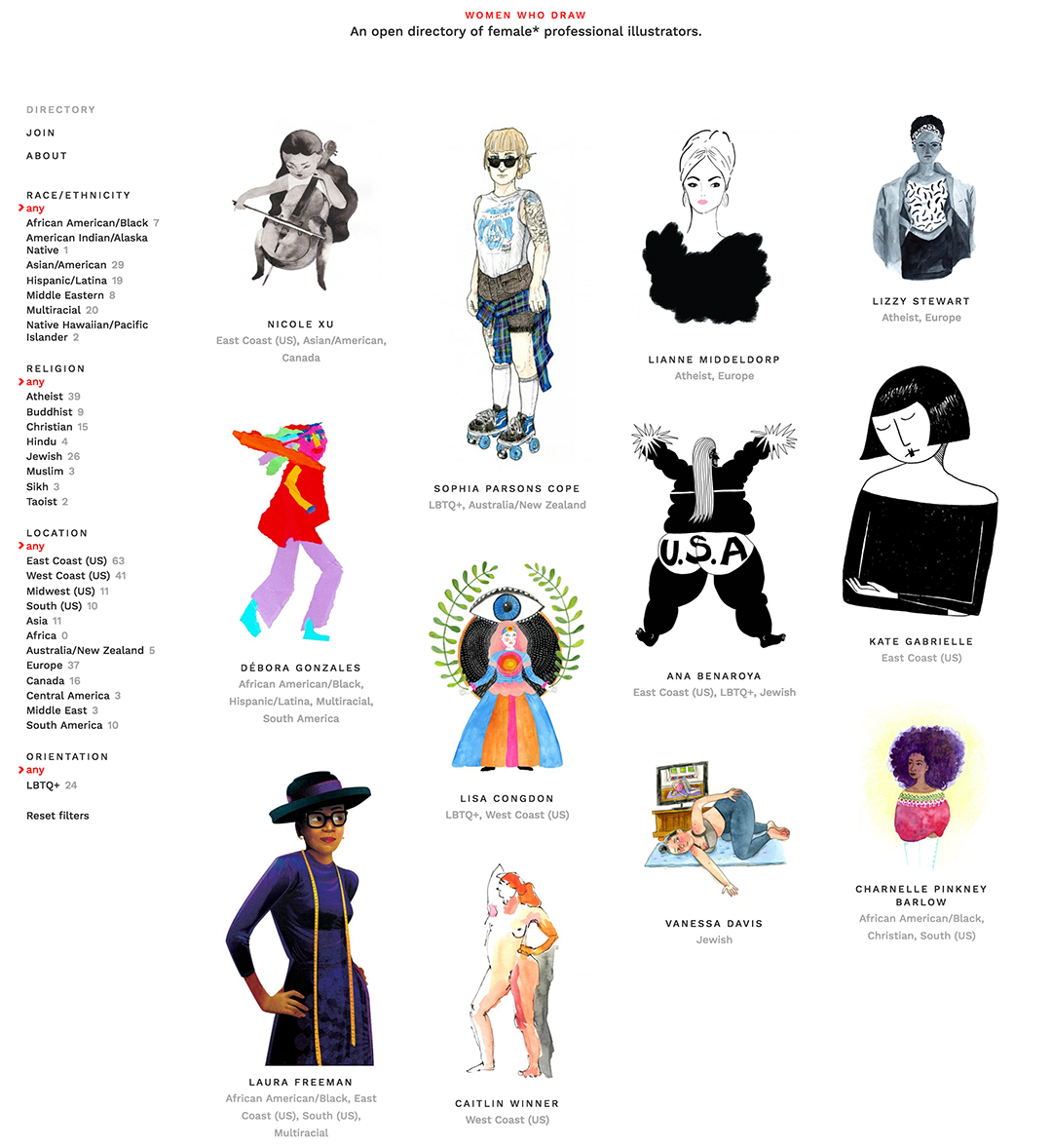 I saw my new favorite thing on the inter­net yes­ter­day, and it's called Women Who Draw. The site is an "open direc­to­ry of female pro­fes­sion­al illustrators"—specifically, it is trans-inclu­sive and encom­pass­es women, trans and gen­der non-con­form­ing illus­tra­tors.
As you scroll through the web­site, you see a pletho­ra of dif­fer­ent artis­tic approach­es, in addi­tion to women of dif­fer­ent races/ethnicities, reli­gions, loca­tions, and sex­u­al ori­en­ta­tions. Click­ing on any of indi­vid­ual char­ac­ter­is­tics will fil­ter the illus­tra­tors who iden­ti­fy with it.
Need­less to say, I love this project. It's a fan­tas­tic resource—especially if you're look­ing to hire a woman illustrator—and encour­ages oth­er art direc­tors, etc, to do the same. And if you just wan­na browse, it's a great way to effort­less­ly dis­cov­er new and excit­ing image mak­ers.
If you're female-iden­ti­fy­ing illus­tra­tor, join today!