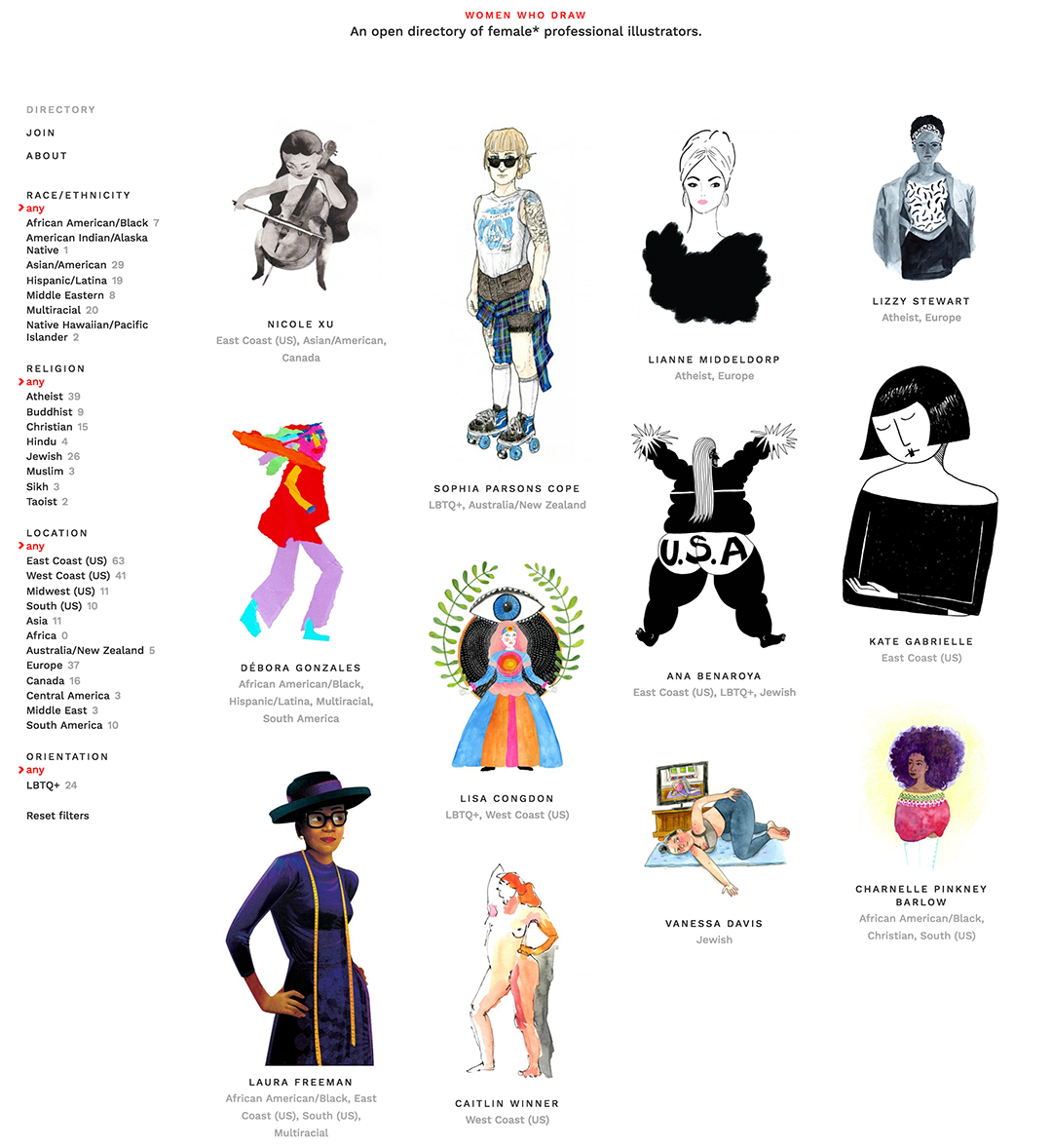 I saw my new favorite thing on the internet yesterday, and it's called Women Who Draw. The site is an "open directory of female professional illustrators"—specifically, it is trans-inclusive and encompasses women, trans and gender non-conforming illustrators.
As you scroll through the website, you see a plethora of different artistic approaches, in addition to women of different races/ethnicities, religions, locations, and sexual orientations. Clicking on any of individual characteristics will filter the illustrators who identify with it.
Needless to say, I love this project. It's a fantastic resource—especially if you're looking to hire a woman illustrator—and encourages other art directors, etc, to do the same. And if you just wanna browse, it's a great way to effortlessly discover new and exciting image makers.
If you're female-identifying illustrator, join today!