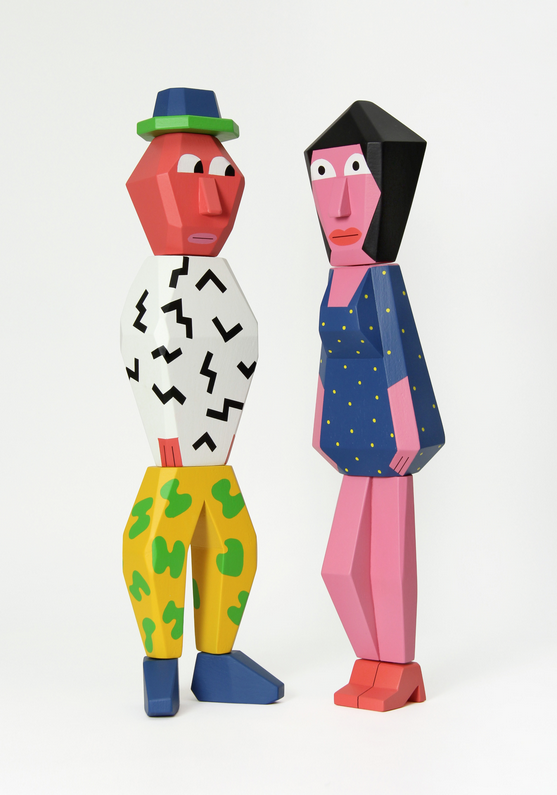 Artist and illus­tra­tor Andy Rementer worked with Case Studyo, a pub­lisher and pro­ducer of art­works,  to cre­ate limited-edition wooden objects titled "Peo­ple Blocks."  There are four dif­fer­ent char­ac­ters:  Antoine, Fabi­enne, Jean and François. All pieces are hand crafted and painted and are com­pletely inter­change­able.  They are sold indi­vid­u­ally, but it's def­i­nitely more fun if you have more than one. Then, it's pos­si­ble to change up an out­fit, switch heads, or even cre­ate an abstract sculp­ture if you like (see below).
Andy said in an inter­view with Sight Unseen that these blocks are an exten­sion his visual world, and I would agree. His printed work is bold and graphic in nature. It lends itself well to some­thing like "Peo­ple Blocks," where the shapes of the pieces and their bright col­ors can speak for themselves.
All images via Case Studyo. H/T Sight Unseen.