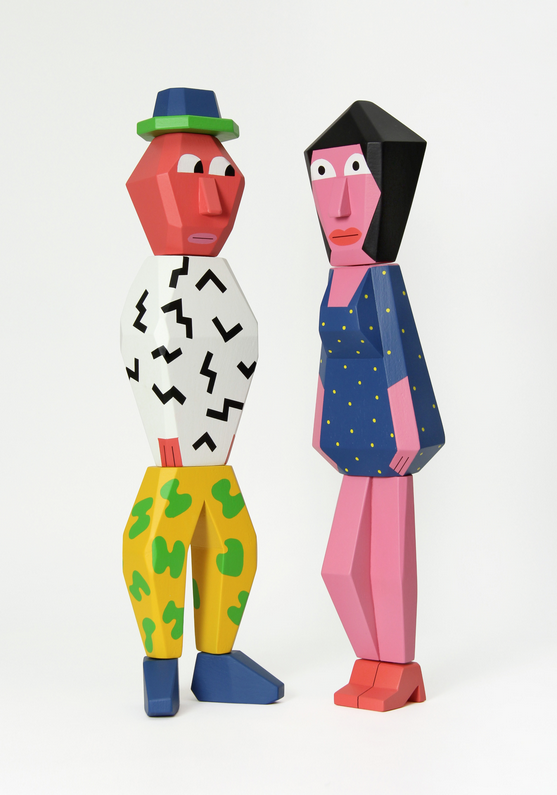 Artist and illustrator Andy Rementer worked with Case Studyo, a publisher and producer of artworks, to create limited-edition wooden objects titled "People Blocks." There are four different characters: Antoine, Fabienne, Jean and François. All pieces are hand crafted and painted and are completely interchangeable. They are sold individually, but it's definitely more fun if you have more than one. Then, it's possible to change up an outfit, switch heads, or even create an abstract sculpture if you like (see below).
Andy said in an interview with Sight Unseen that these blocks are an extension his visual world, and I would agree. His printed work is bold and graphic in nature. It lends itself well to something like "People Blocks," where the shapes of the pieces and their bright colors can speak for themselves.
All images via Case Studyo. H/T Sight Unseen.