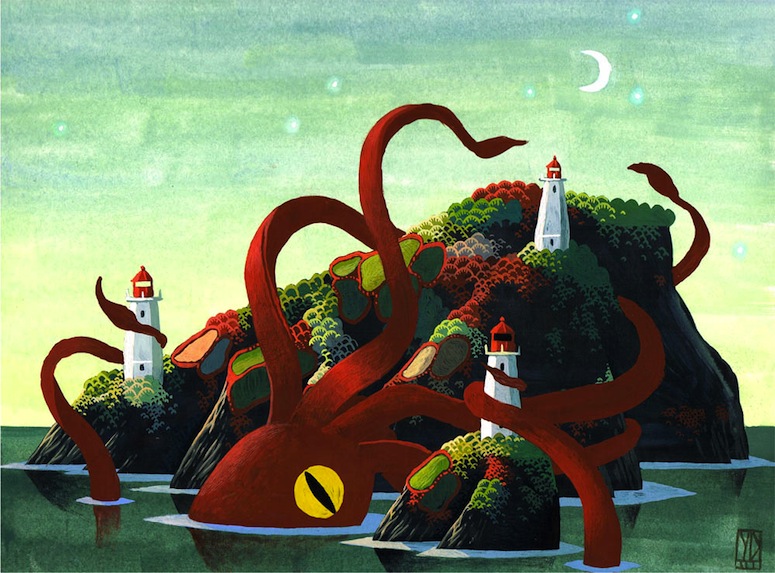 The vintage-inspired illustrations by Yvan Duque tell fantastical tales of strange, larger-than-life creatures. We see giant squids, ghost-like figures, and even a foxy lady occupy these richly-colored compositions. They travel through dark forests, fiery lands, and houses off secluded coasts.
The luscious reds, blues, and greens remind me of illustrators like Mary Blair (personal favorite!) and Martin + Alice Provensen. Duque has nice use of dry brush paired with fine, painted details.
Wanna own some of Duque's work? Check out their Etsy shop.