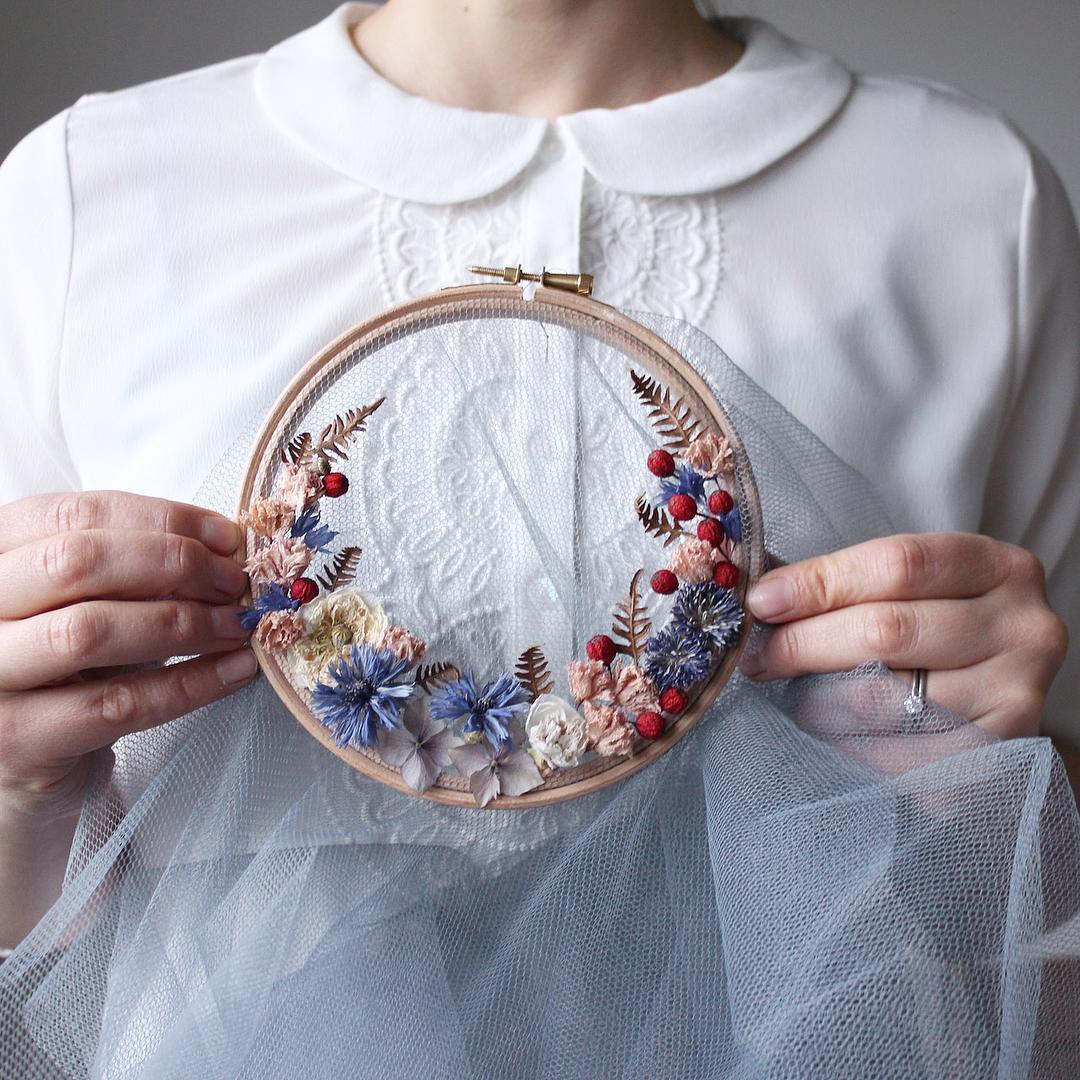 I've fea­tured a fair share of hoop art on Brown Paper Bag, and it gen­er­al­ly involves embroi­dery thread—but not for crafter Olga Prinku. Rather, she's reimag­ined this pop­u­lar for­mat with her flo­ral wreath weav­ings. Using a tulle (or mesh) fab­ric, Olga places small blooms—both fresh cut and dried—into art­ful arrange­ments. They com­pose half cres­cent shapes around the cir­cles in a vari­ety of dif­fer­ent-sized flow­ers, leaves, and berries.
This see-through mate­r­i­al takes on an ethe­re­al float­ing effect and cre­ates a unique frame in which to see the world. When Olga holds up the wood­en hoop, it enclos­es the sub­ject in this exquis­ite view—one that's full of life and beauty.
I could see this same for­mat work­ing well with paper flow­ers, too. Like the dried blooms, you can dis­play the wreaths with­out fear they'll wilt.