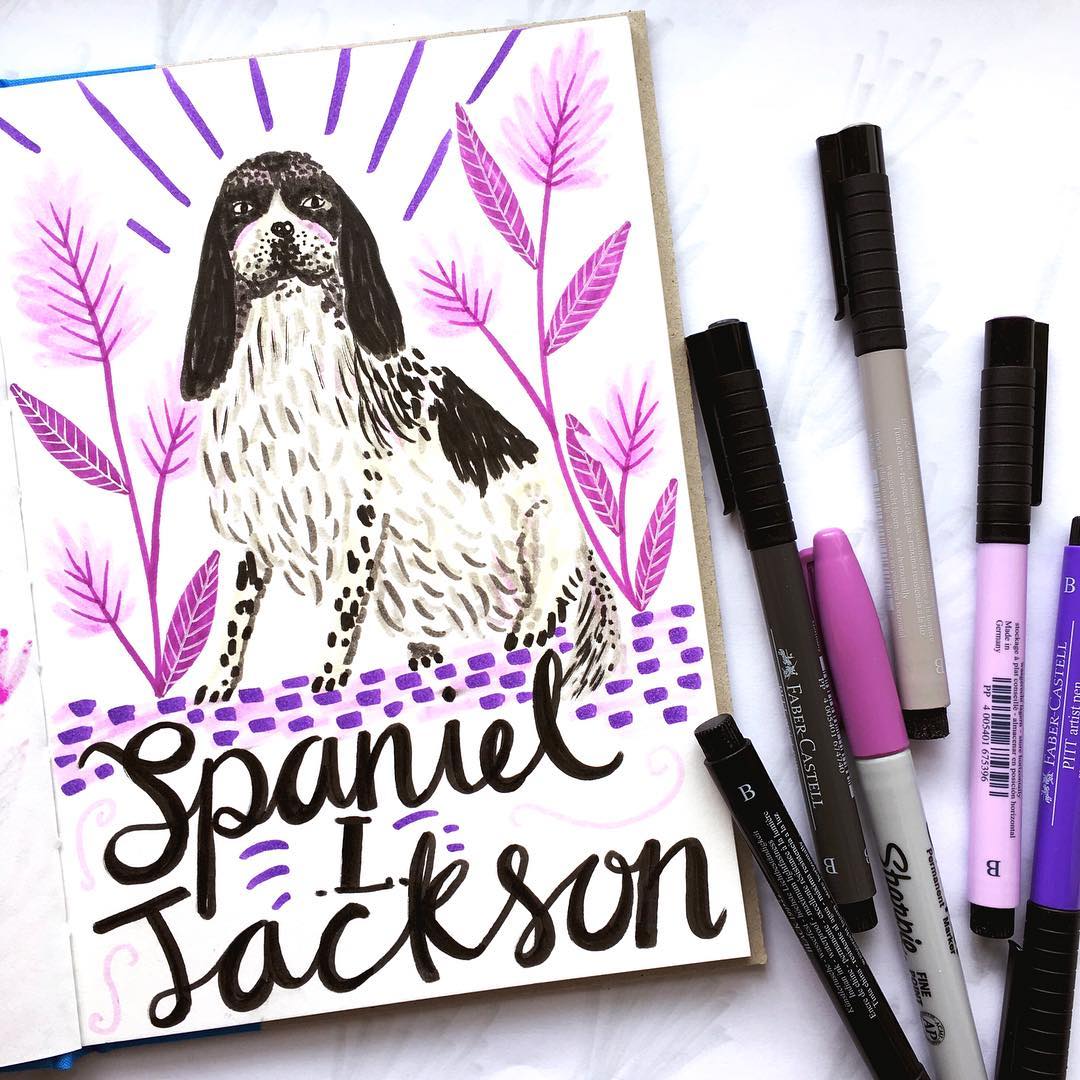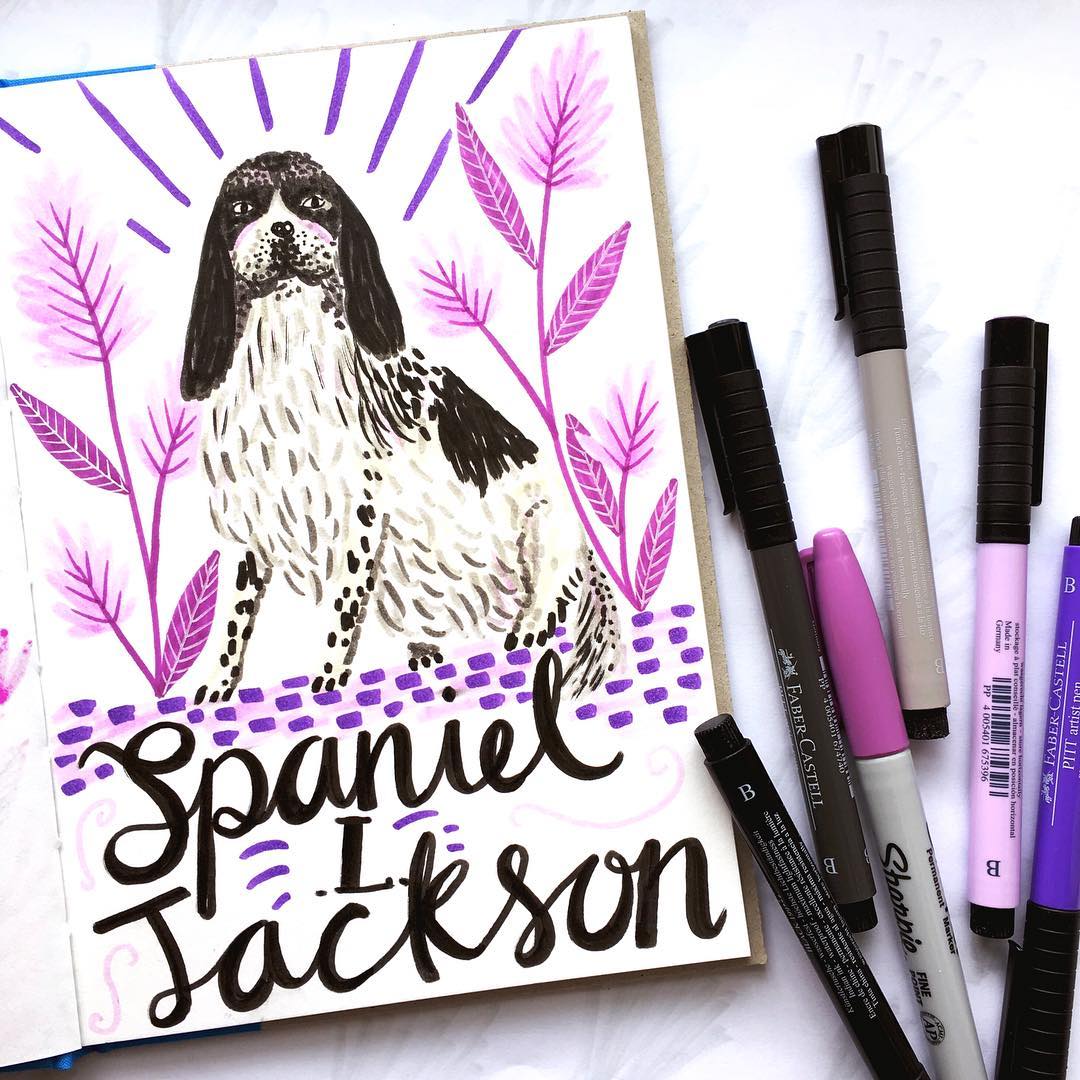 Yes­ter­day, I wrote about the ambi­tious #100dayproject of Cheryl Teo—she's in the midst of build­ing vibrant cut paper scenes on match­book-sized stages. Illus­tra­tor Lee May Fos­ter-Wil­son, aka Bon­bi For­est, is also com­plet­ing this hun­dred day endeav­or. She's going the 2D route, how­ev­er, and designed a project around celebri­ty ani­mal puns. Justin Beaver, Spaniel L. Jack­son, and Lla­ma Del Rey are just a few of the "pun­ny" crea­tures that she's drawn.
Maybe you love puns or total­ly hate them, but I find the results total­ly delight­ful; I was gig­gling while find­ing images for this post. Plus, Lee's odd con­straint gives her the chance to draw "lots of ani­mals she would­n't nor­mal­ly choose to draw."
Aside from celebri­ty ani­mal puns, Lee sells neck­laces, cards, scarves, and more in her Etsy shop.
Lee May Foster-Wilson is currently completing a #100dayproject of celebrity animal puns. Combining famous names with creatures, she's illustrated delightfully punny portraits.