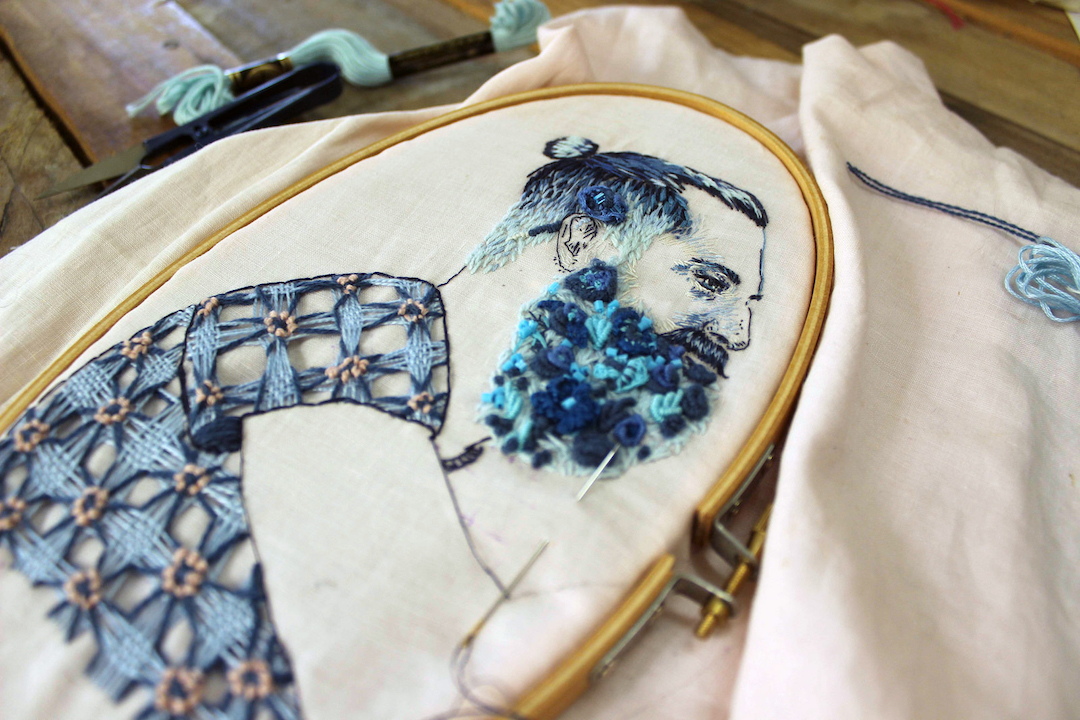 Embroi­dery artist Bugam­bi­lo, aka Sol Kessel­er, first stole my heart years ago with her neg­a­tive space stitch­ing of cats and flo­rals. (Per­fect!) Since then, she's con­tin­ued embroi­dery by focus­ing on por­traits of peo­ple. Each piece fea­tures detailed imagery com­bin­ing fine lines and bold tex­tures. Her sub­jects are ren­dered in black thread that's com­plete with cross hatch­ing and stip­pling tech­niques; they have the dis­tinct feel­ing of being drawn with pen. Just beyond their hair and faces, she uses dec­o­ra­tive stitch­ing as well as beads to frame them in abstract col­li­sions of col­or and pattern.
Sol chron­i­cles her work on Insta­gram.
Combining finely-stitched faces with colorful abstract patterns, Sol Kessler creates embroidery portraits that are hard to forget.