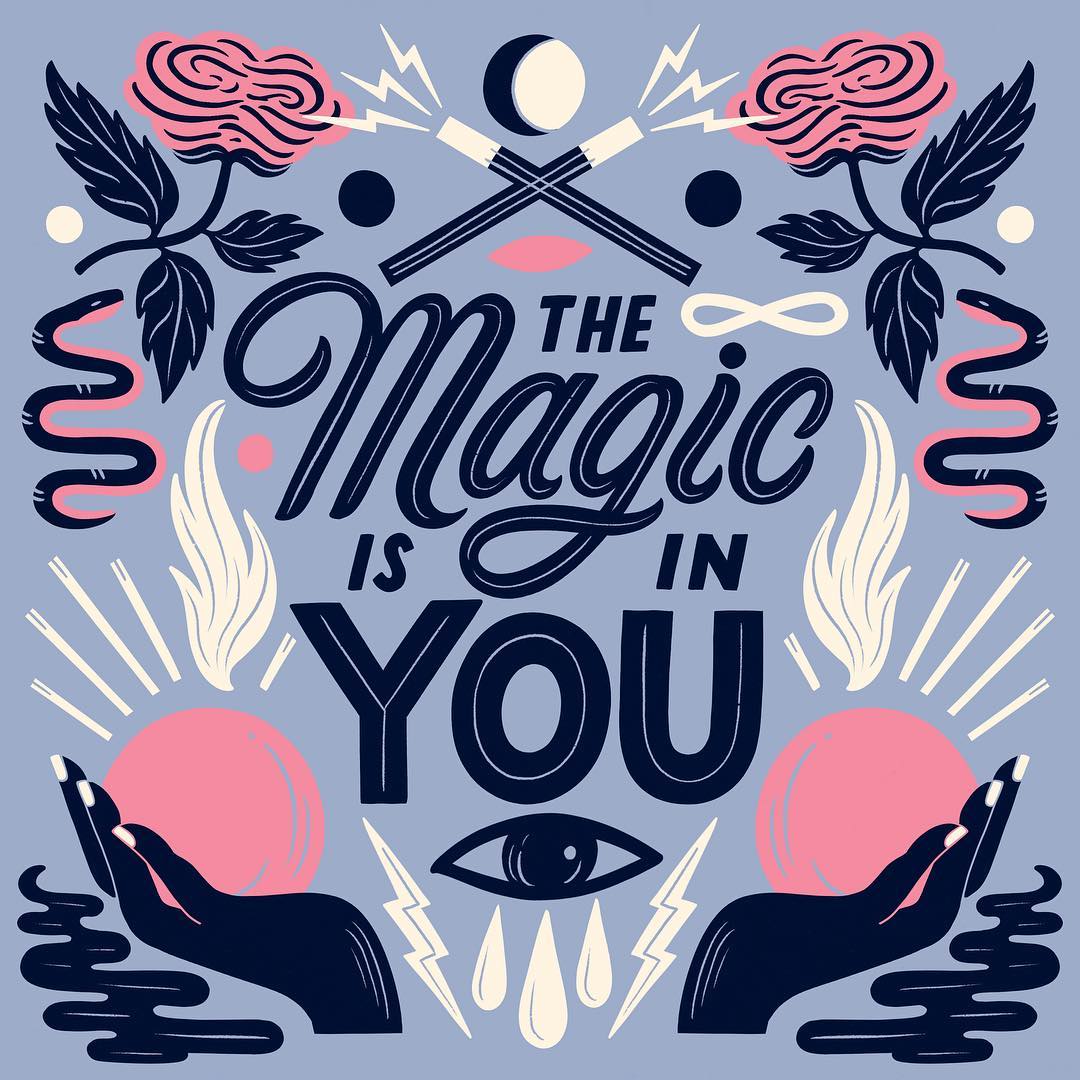 Hand let­ter­ing can be as expres­sive as the illus­tra­tion itself. Let­ter­er and illus­tra­tor Car­mi Grau high­lights this notion through her Insta­gram, Super Nice Let­ters. She inte­grates short phras­es with motifs so that they feel like a cohe­sive unit; the illus­tra­tions are tai­lor-made for the text, and like­wise the text with the illustrations.
Car­mi let­ters phras­es that are not only beau­ti­ful but uplift­ing. Although the words might be sweet, they have an edge. The phrase, "There is brav­ery in being soft," exem­pli­fies this idea. The extra-large flour­ish­es in the word "soft" are paired with some not-so-cushy things like dag­gers and a snake. But thanks to the scale of the word "soft," her mes­sage still comes across loud and clear.
Carmi Grau creates hand lettering quotes with an illustrated edge.