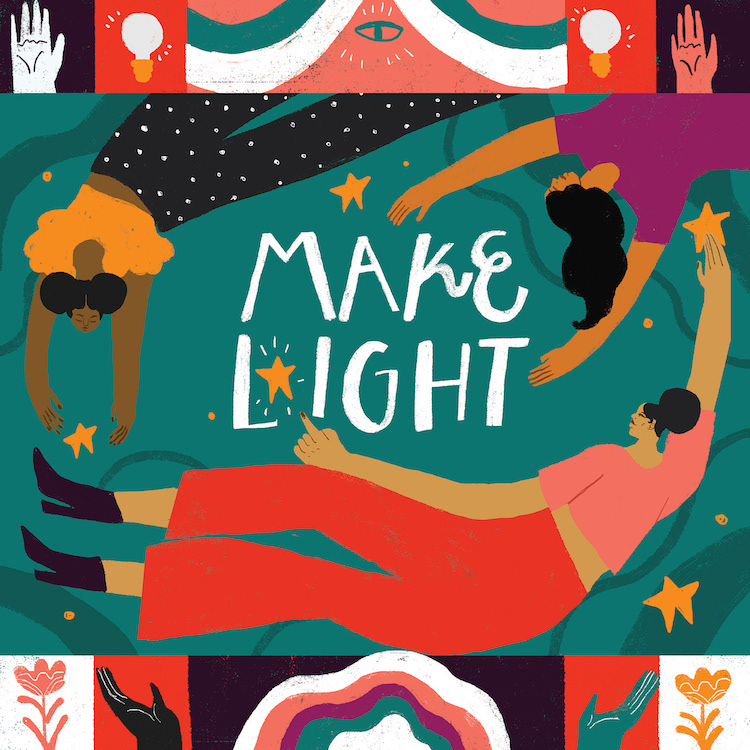 Before ICON11 was post­poned until 2022, one of the illus­tra­tors I was look­ing most for­ward to meet­ing while there was Loveis Wise. Their col­or­ful work uses joy as an ele­ment of expres­sion, and it is pal­pa­ble in each piece they cre­ate. In ear­ly March, I spoke to Loveis for #ICON­speak, a series of inter­views lead­ing up to ICON11, where they elab­o­rat­ed on what the emo­tion means in the con­text of their work:
"I start­ed work­ing with this ele­ment most­ly because, it can some­times feel hard to exca­vate in a world where uncer­tain­ty and trau­ma boils over," they explain. "Even the act of express­ing my own joy didn't always feel as acces­si­ble to me grow­ing up. So, in order to reclaim it, I real­ized that it was so impor­tant for me to cre­ate a world in my work where folks could feel into that feel­ing as well or even under­stand that it's okay for them to access it for themselves!"
You might rec­og­nize Loveis' work from the cov­er of The New York­er. Their piece titled Nur­ture graced the cov­er of the 2018 Fic­tion Issue. "I was a 23 year old art stu­dent that was grad­u­at­ing with­in a few months of work­ing on this piece!" They wrote on Insta­gram.
Loveis sells their work on Etsy (although their shop is cur­rent­ly get­ting revamped and rebrand­ed). Fol­low them on Insta­gram to see what they're work­ing on next.