I don't have a car, so rid­ing the local bike share is one of the ways I get around. But, I can guar­an­tee that my rides are not near­ly as whim­si­cal as the bicy­cle embroi­dery by Walk­er Boyes of True­Fort. Called the Velo Series, it fea­tures hand-stitched bikes that are dec­o­rat­ed with col­or­ful blooms. They rep­re­sent a fan­ta­sy, like some­thing out of a movie—carefree week­end excur­sions to the farmer's mar­ket that over­flow with a boun­ty of fresh flow­ers.
The Velo Series, like much of True­Fort embroi­deries, are stretched over bars like a paint­ing. Although it's com­mon to dis­play stitch­ing in the hoop, here, it's shown with a fine art aes­thet­ic in mind. Parts of the col­lec­tion are avail­able through the True­Fort shop. Stay up-to-date on Boyes' pieces by fol­low­ing his Insta­gram—there are some great in-progress shots!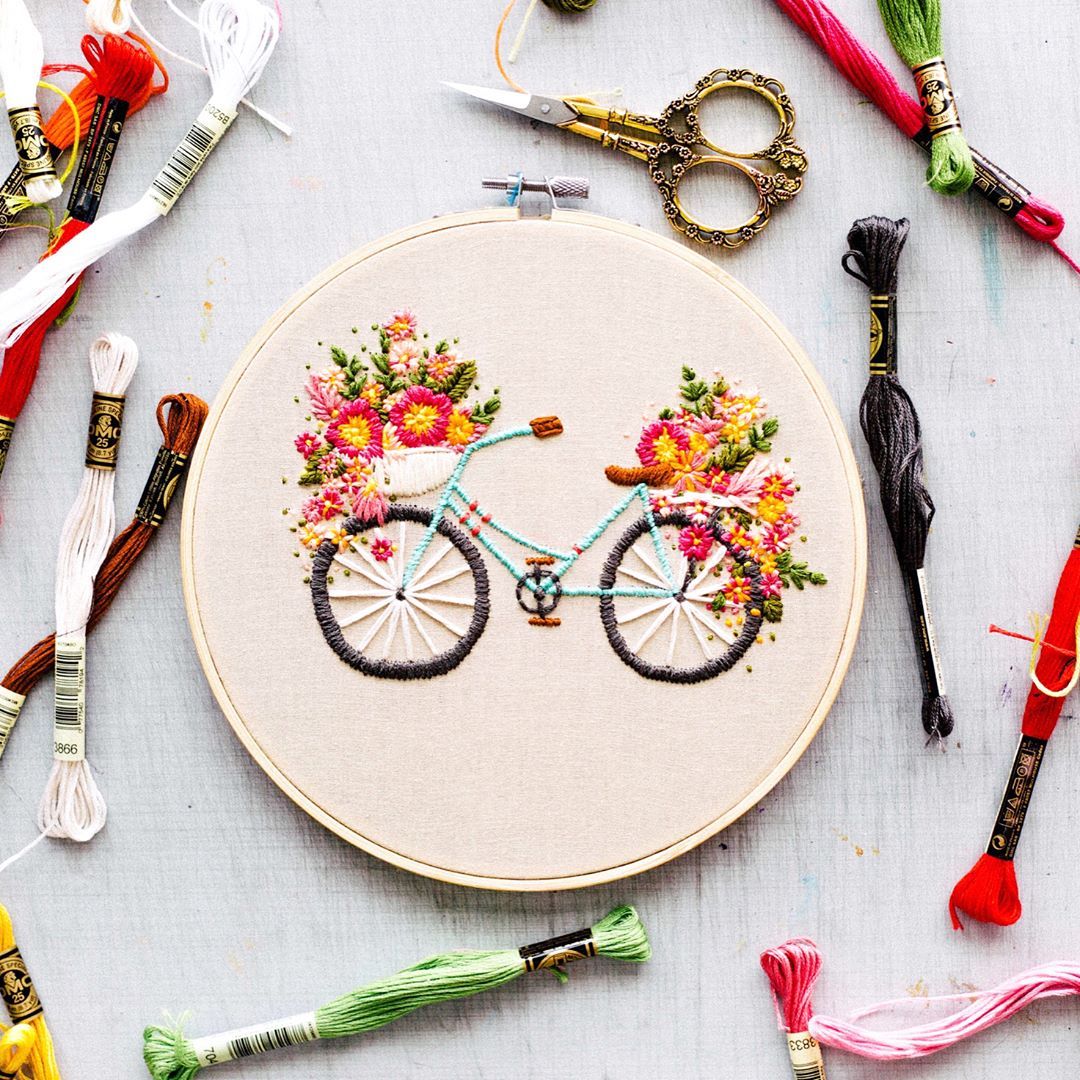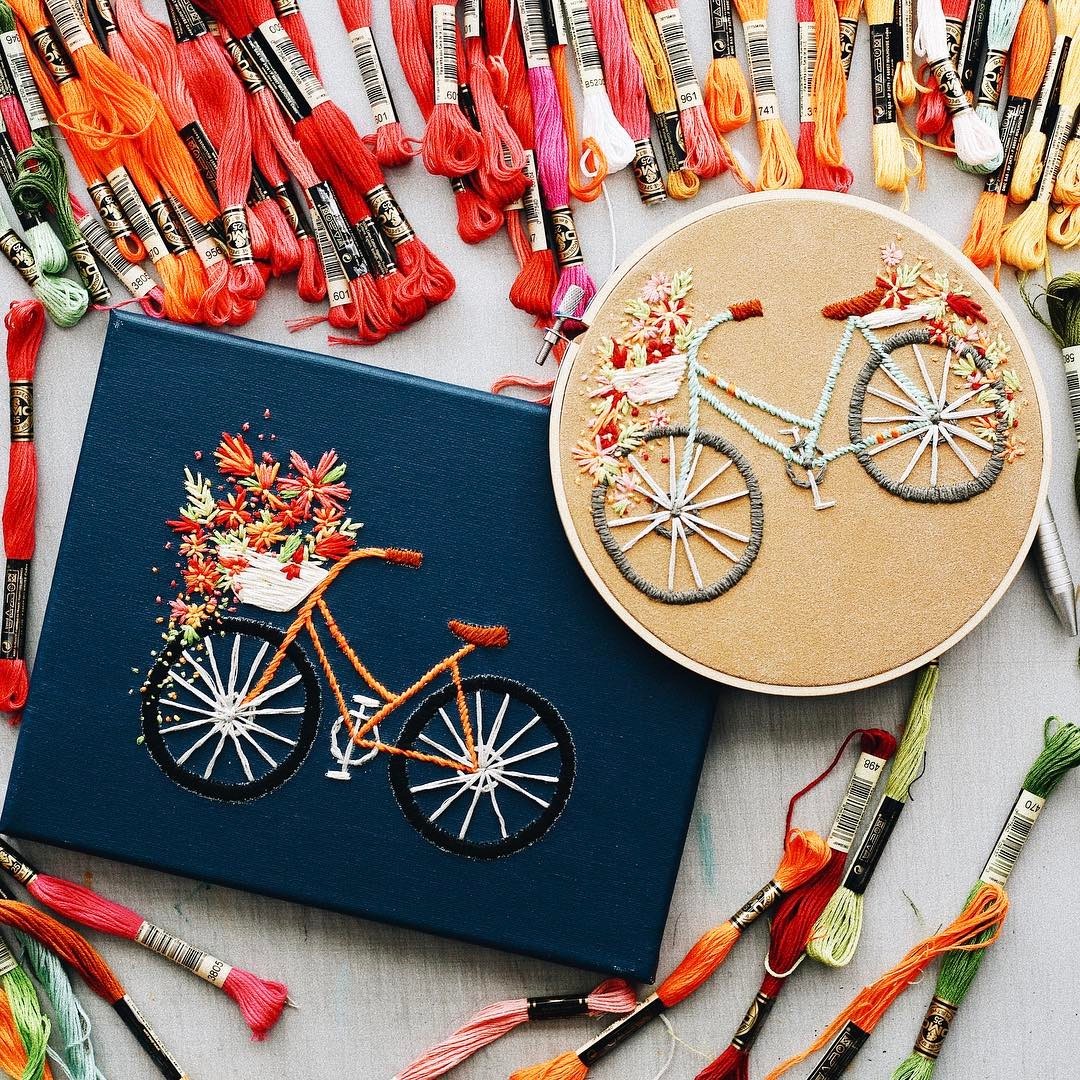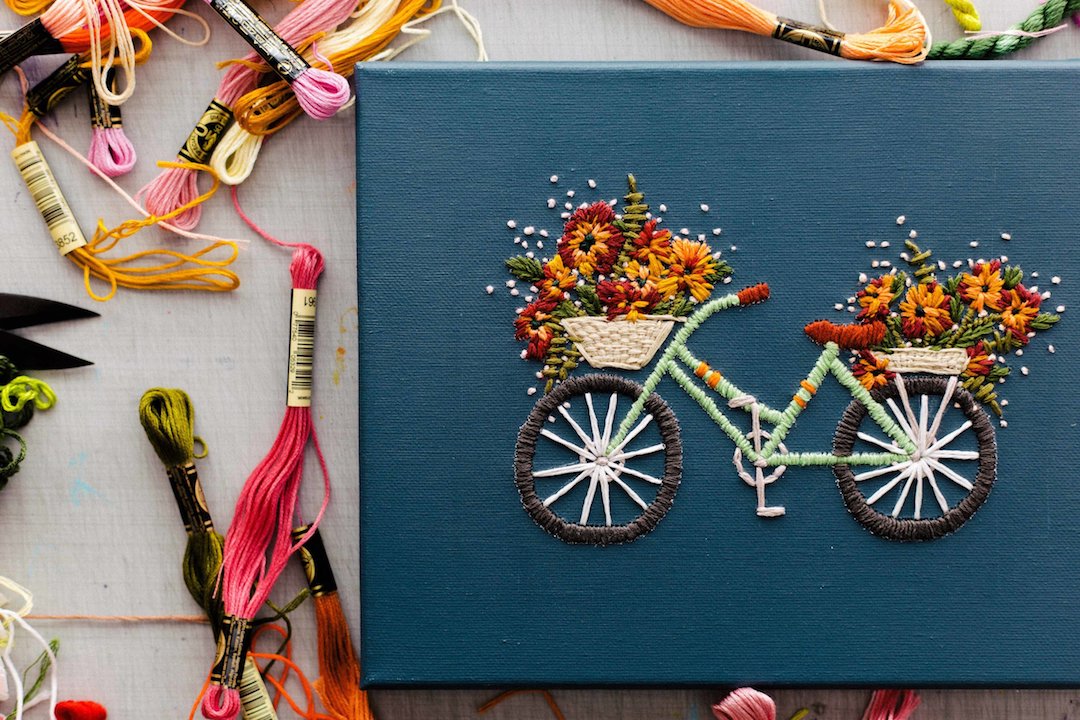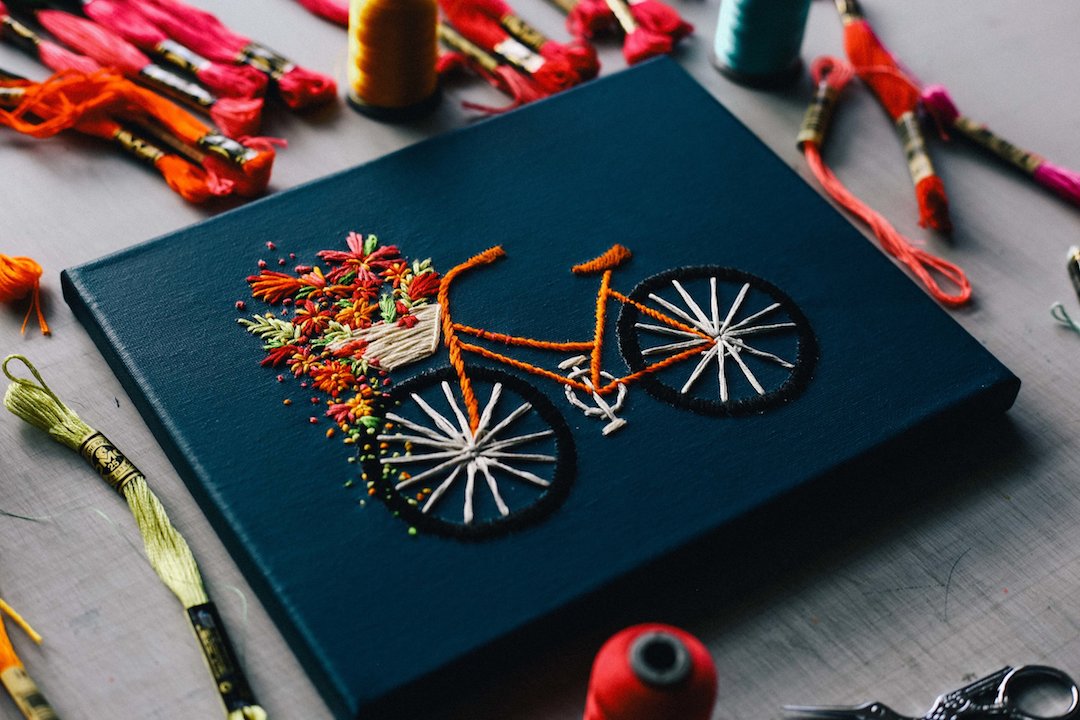 Bicycle embroidery isn't all that TrueFort stitches. Potted plants and tigers also make an appearance.