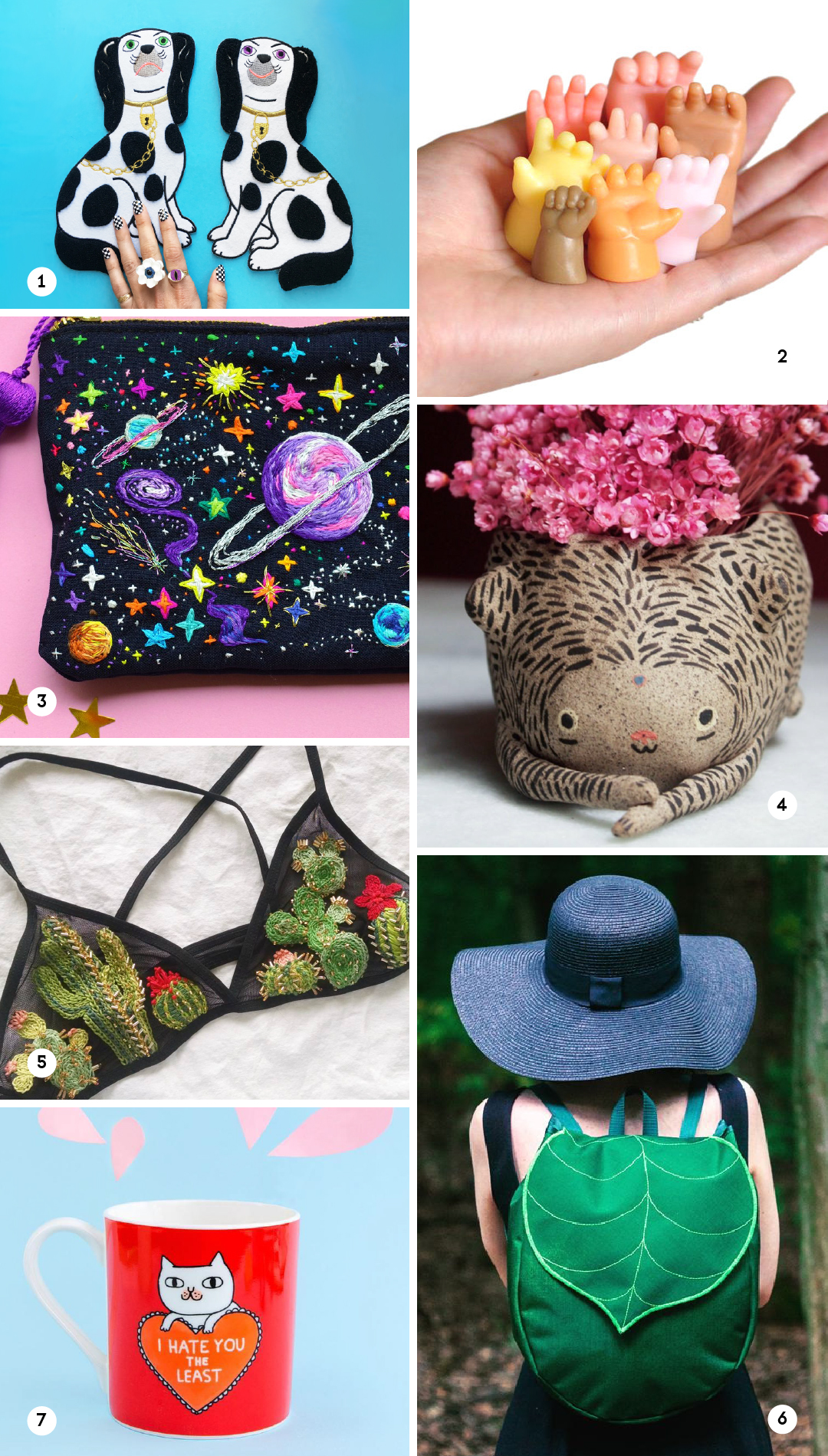 1. Big dog patch­es by Buried Dia­monds
2. Hand-shaped hand soap by Imag­i­nary Ani­mals
3. Infi­nite Uni­verse wal­let by Oli­ness Art Stu­dio
4. Flower pot by Miri­am Brug­mann
5. Prick­ly pear embroi­dered bralette by Birds and Beestings
6. Leaf buck­et back­pack by Leafling Bags
7. I Hate You the Least mug by Gem­ma Cor­rell
Do you have a prod­uct sug­ges­tion? Sub­mit the link here.