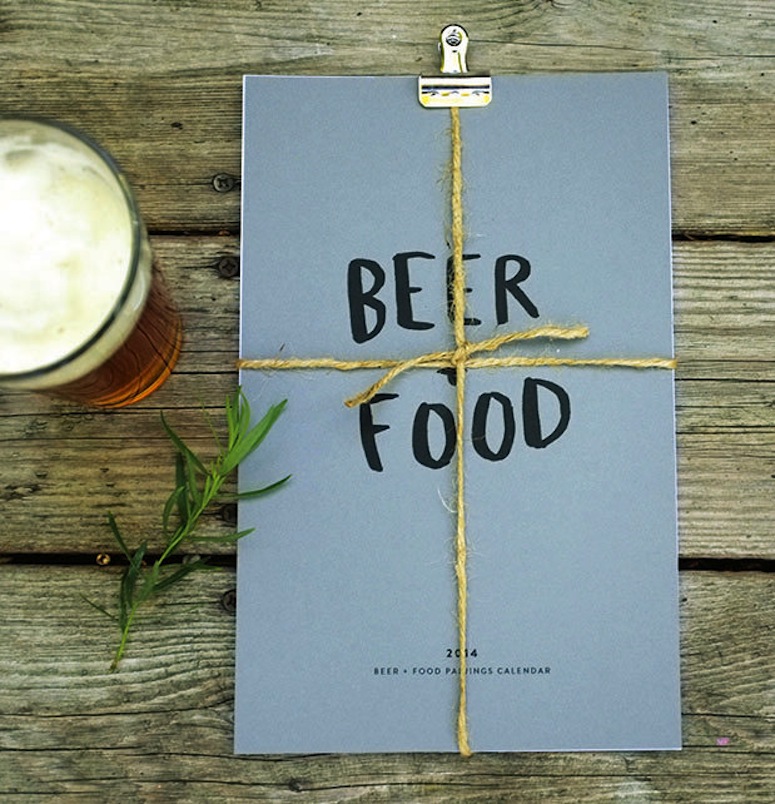 Via Red Cruiser.
I'm back this week guest post­ing on Printaholic.com about design ideas, and this time I'm talk­ing cal­en­dars. I know, I know, 2014 started already, but that's okay. Last year I got a 2013 cal­en­dar in July.
Here's an excerpt from my arti­cle, 11 Post­card Cal­en­dars You Can Design Your­self. Check out the entire post here.
It's easy to make your own cal­en­dar, and they are great as gifts. Using your favorite design soft­ware, you can craft your own spe­cial image for the 12 months.
Like the cal­en­dars below, they can vary in size. For instance, the Paper Pusher cal­en­dar is the size of a post­card, while the Indigo Bunting's cal­en­dar is stan­dard 8 inches by 10 inches (per­fect for fram­ing later). The pos­si­bil­i­ties are endless!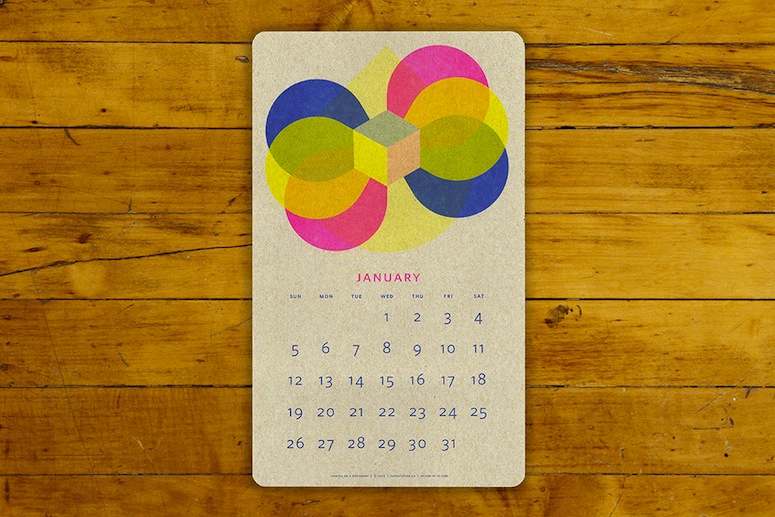 Via Paper Pusher
Round the cor­ners on your post­cards to achieve the look of this cal­en­dar by Paper Pusher.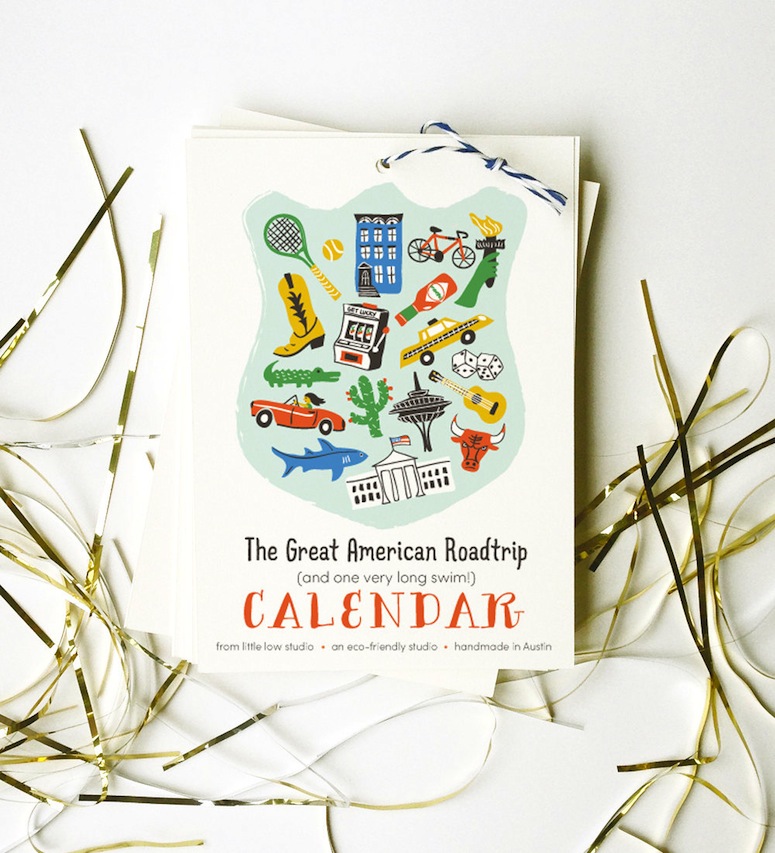 Was the last year of your life awe­some? Want to do some­thing incred­i­ble this year? Why not com­mem­o­rate it in a cal­en­dar? This cal­en­dar uses the theme of road trips and could be used as a way to visu­al­ize goals.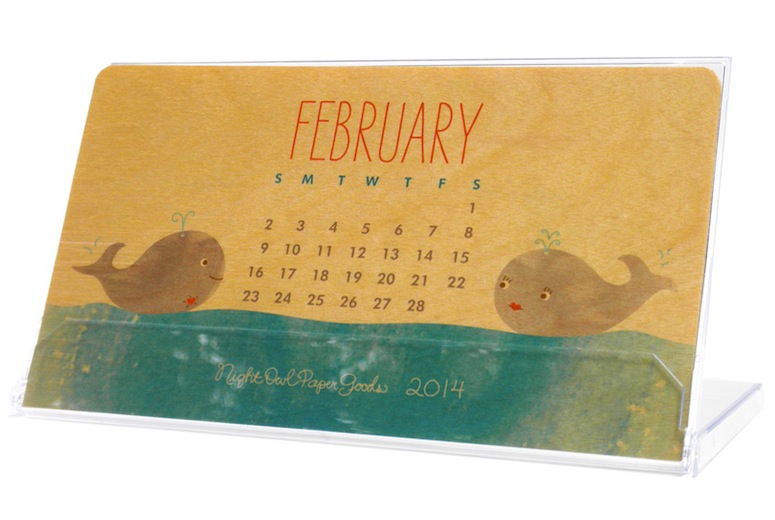 Via Night Owl Paper Goods
One great thing about the Aquatic Crit­ter cal­en­dar is it comes with a stand. You can eas­ily pur­chase this to go with any postcard-sized calendar.