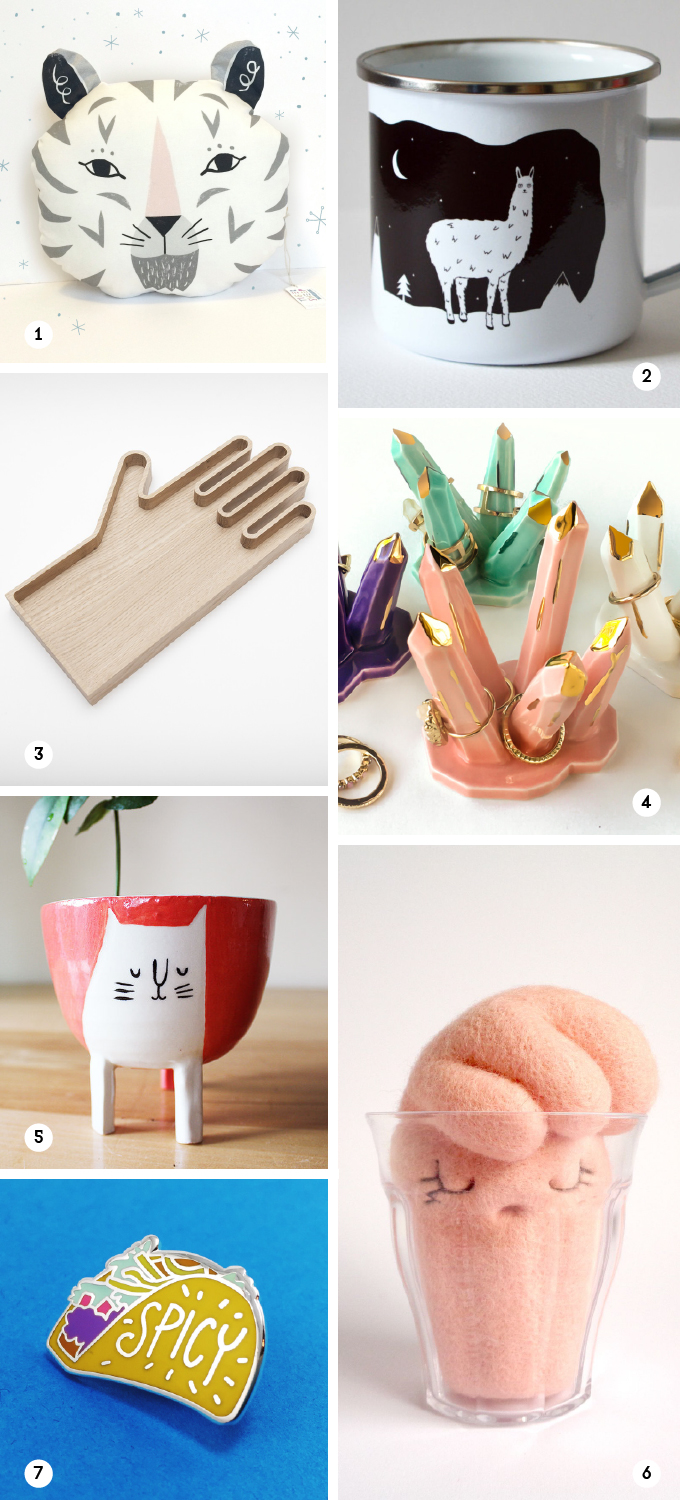 1. Snow Tiger Decorative Pillow by Sarah Walsh
2. Enamel Llama Mountain Mug by Little Mountain Shop
3. Hand Tray by Alexander Kanygin
4. Crystal Ring Holder by Modern Mud
5. Three-legged Cat Planter by Beardbangs
6. "Strawberrette" Felted Art by droolwool
7. ~Spicy~ Taco Enamel Pin by Christina Scamporrino
This batch of Illustrated Product Obsessions is me. It has all the things I love: animals, odd felt toys, ceramics, and tacos.
Let's make 2017 a year of embroidery! If you can't commit to a one stitch every day, how about a few stitches every month? This Stitch the Stars Calendar Kit is the perfect opportunity.