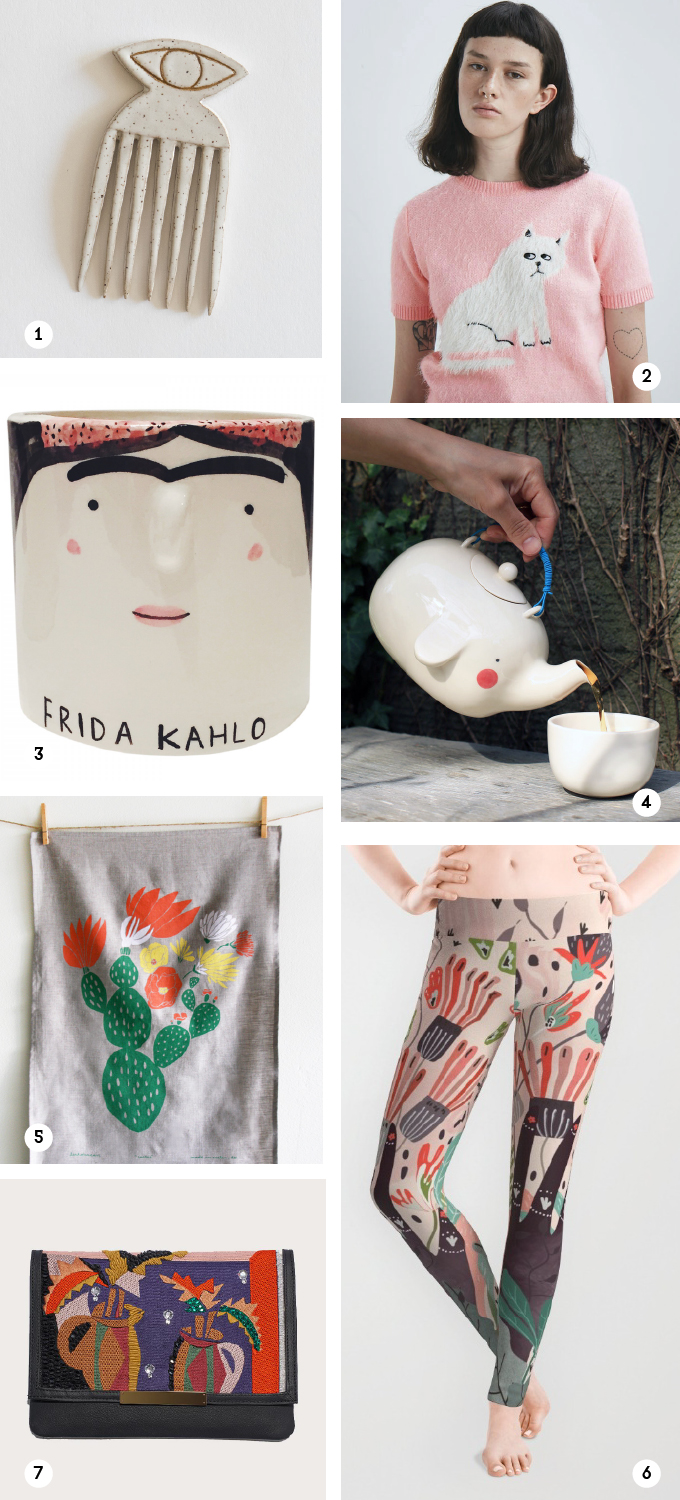 1. Eye-cces­so­ry by Tac­tile Mat­ter
2. Fur­ry Kit­ty Knit­ted Top by Lazy Oaf
3. Fri­da Kha­lo Artist Pot by Alex Sick­ling
4. Ele­phant Tea Ket­tle by Lola Gold­stein
5. Cac­tus Tea Tow­el by Leah Dun­can
6. Spring Bird Leg­gings by Elenor D.G.
7. Port Of Call Cubist Vase Clutch by Lizzie For­tu­na­to
With 2017 right around the cor­ner, it's cal­en­dar time! Each week lead­ing up the new year, I'll share an illus­tra­tive cal­en­dar. First up is Anke Weckmann's cre­ation, which hangs on the wall. It's black and white with the option of col­or­ing it as the year goes on. Fun!