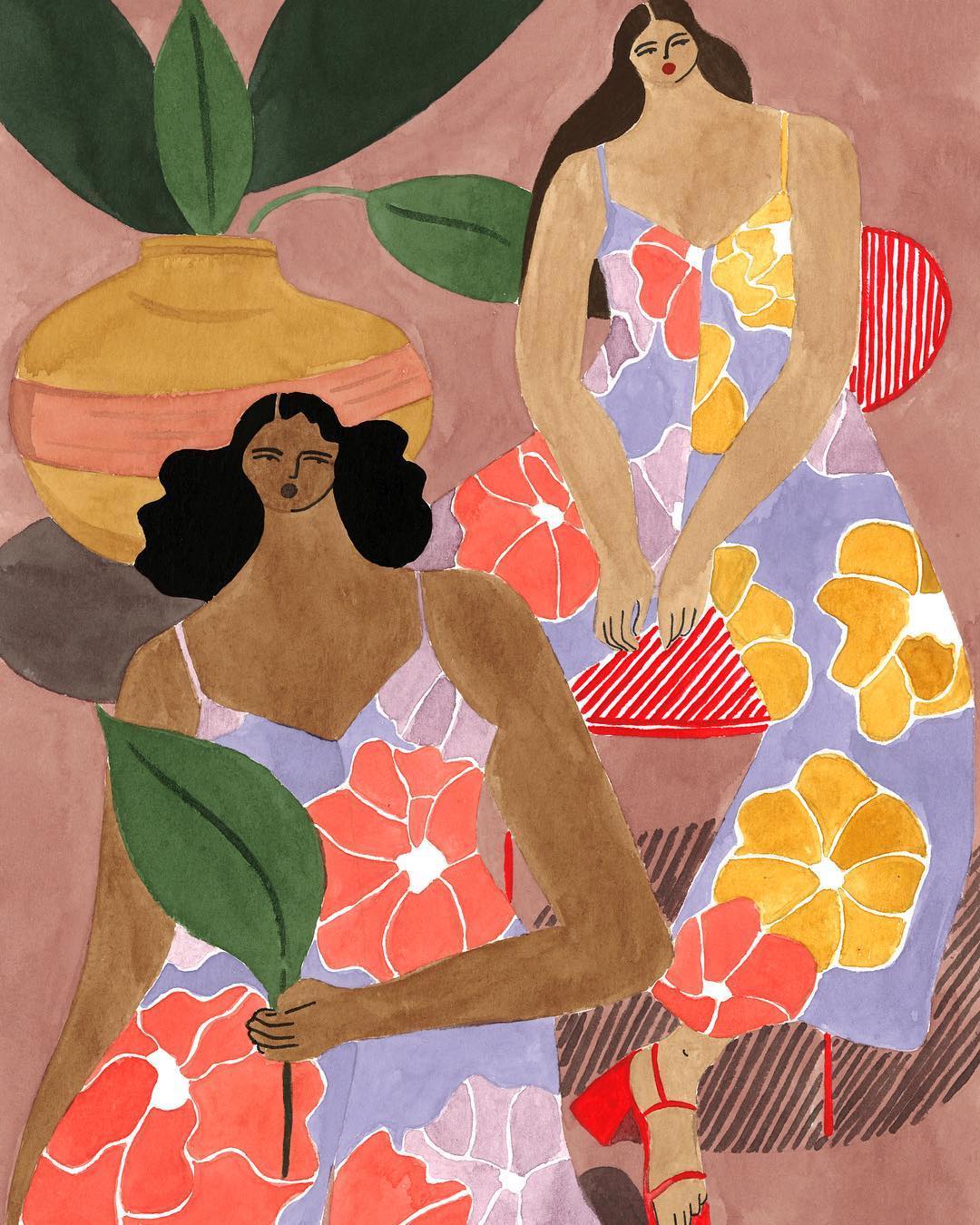 Last week, I fea­tured the work of Isabelle Feliu as part of my list of 16 fan­tas­ti­cal fash­ion illus­tra­tions. Since then, her paint­ings have been on my mind. Comb­ing women of all shapes and sizes, she out­fits them in fab­u­lous fash­ions from real-world design­ers like Vivet­ta and Guc­ci. The cloth­ing is con­tem­po­rary, but the Isabelle's style of water­col­or paint­ings is rem­i­nis­cent of artists long ago. Matisse comes to mind—especially in the ges­ture of Isabelle's fig­ures, as well as her use of bold, flat­tened shapes.
Isabelle's illus­tra­tions define their own sort of ide­al­ized body type. In her world, these are broad and curvy women—very dif­fer­ent from the women you'd nor­mal­ly see (in real life) mod­el­ing the high-fash­ion ensem­bles. This is the best thing about her fash­ion illus­tra­tions; they show a dif­fer­ent type of con­sumer slay­ing in these clothes. Now, if only the real world would catch up.
Fol­low her on Insta­gram for more inspir­ing fash­ion. And, pick up her wares through Soci­ety6!