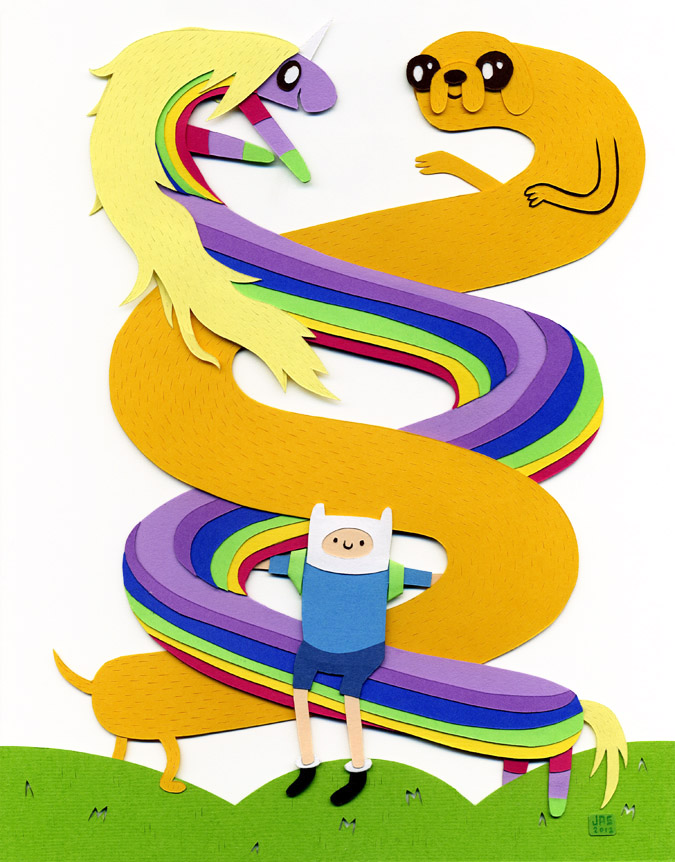 I featured the work of Jared Andrew Schorr many years ago, when I first started this blog. I've been following him on Twitter and keeping up with his work ever since. Jared works with cut paper, using a lot of flat colors and a little bit of texture. The emphasis is on shape design and shadow. Because he layers his papers, wonderful drop shadows appear behind the different elements of his work giving it a slight sculptural effect.
Jared's work is very smiley, and recently he's taken on clients in the educational sphere. He's also illustrated a lot of cartoon characters, including Adventure Time, one of my favorites!
All images via his blog.