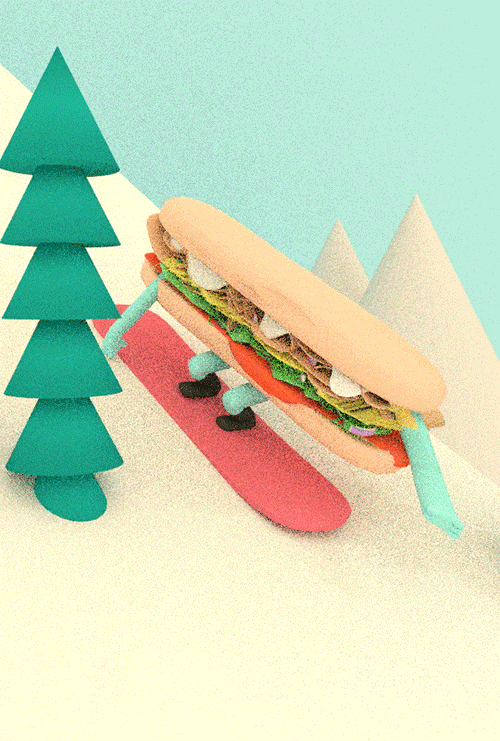 I don't know about you, but boy, did it snow in Baltimore! Schools and businesses were closed and I didn't leave my apartment for over 24 hours. Julian Glander's animated GIF of a sandwich snowboarding down a mountain feels oddly appropriate right now.
The snowboarding sandwich GIF isn't the only sub-related animation that Julian has in his portfolio. He actually created a slew of them for the popular sandwich franchise, Subway. The animations feature $5 Footlongs modeling, in space, getting their portrait painted, and more. I think Julian's work is hilarious and I love his style. His characters are tactile, settings colorful, and it's just a lot of fun. I wasn't aware that Subway had a sense of humor, but these GIFs prove me wrong.
All images via his website. You might remember Julian's work from the popular Yule Log 2.0 last holiday season.