(Via Emi­ly McDow­ell on Etsy)
It's the first time in near­ly 5 years that I've even had Valentine's Day on my radar, so it feels kind of strange to be writ­ing this post. But, this year I have a valen­tine, so nat­u­ral­ly I've had my eye on things themed for this Hall­mark hol­i­day.
Real quick though, can we all agree this is the best Valentine's Day card ever? Does any­one any­where sell recre­ations of "I Choo Choo Choose You"? (Tweet at me if so.) If not I'll be mak­ing my own ver­sion.
PS: If you live in Bal­ti­more and do the whole din­ner thing, might I sug­gest Fork and Wrench? Deli­cious food and won­der­ful, fan­cy cock­tails.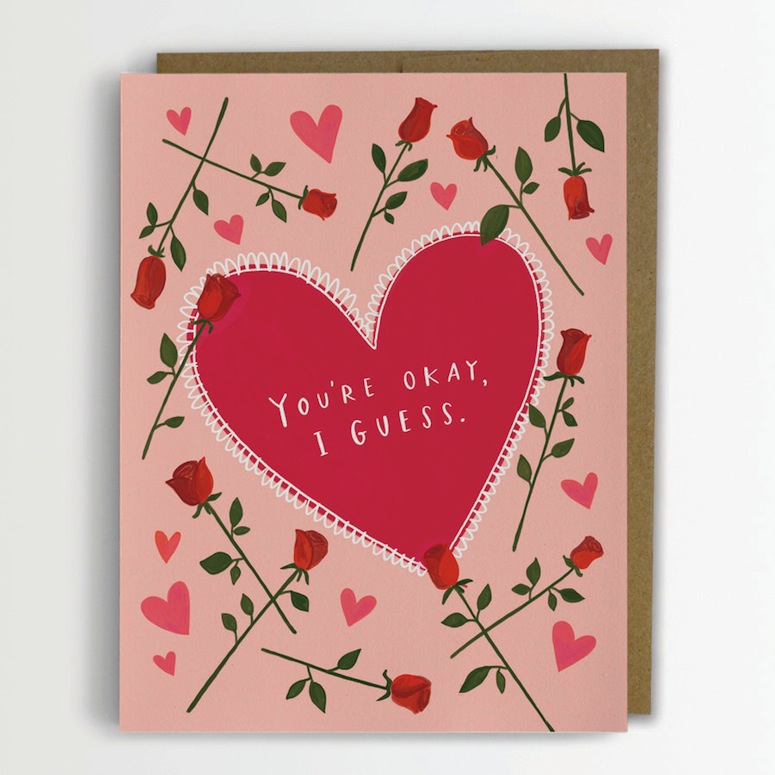 Fun­ny, not too sap­py cards in Emi­ly McDowell's Etsy shop.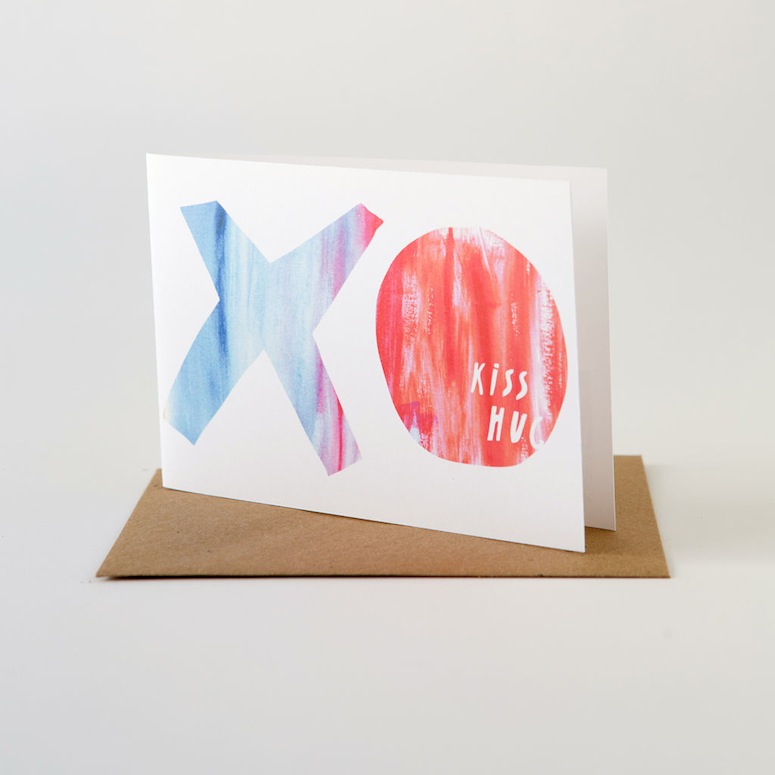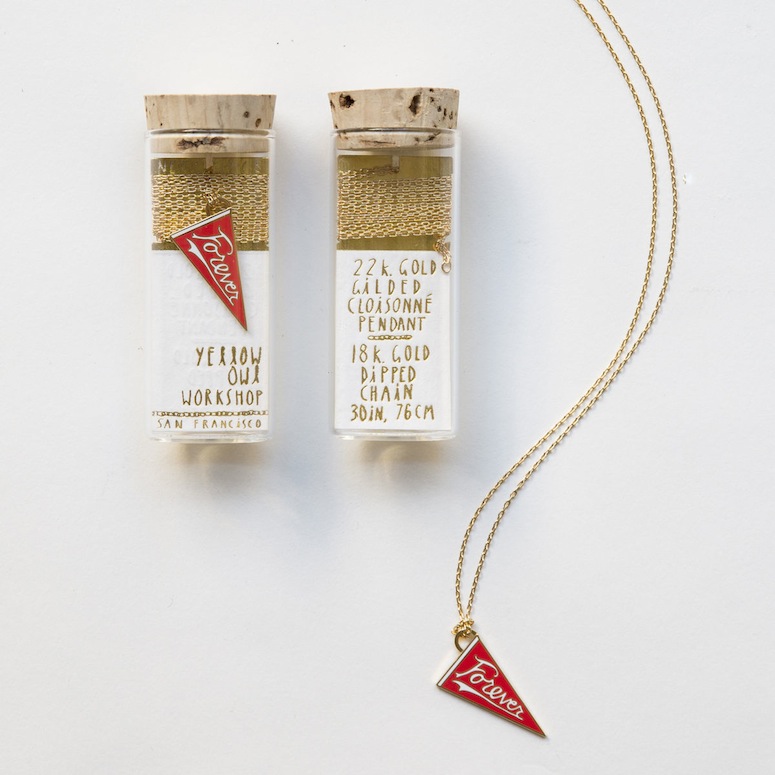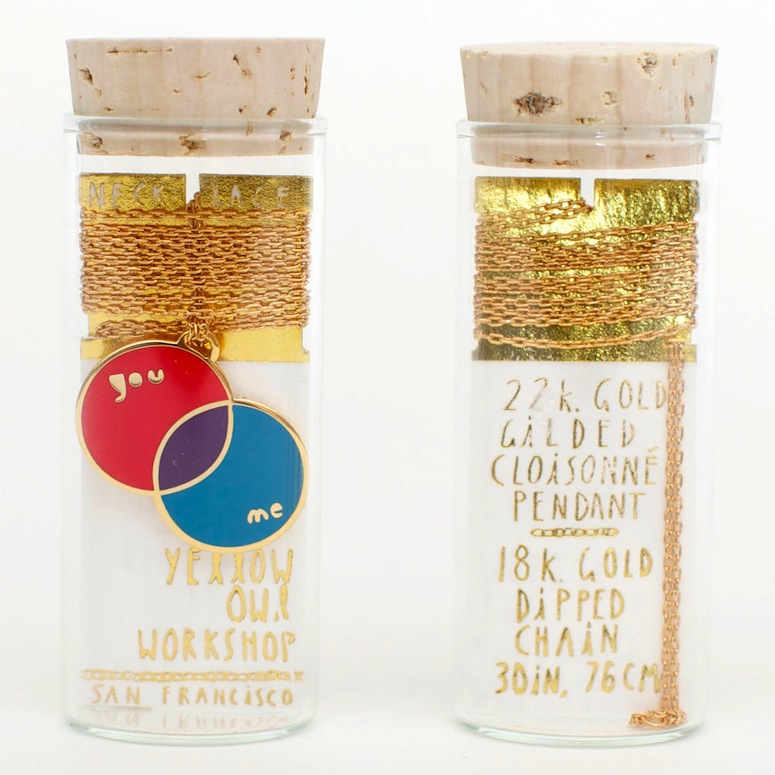 A card and pen­dants by Yel­low Owl Work­shop.
The always amus­ing Gem­ma Corell.
Hap­py Heart tem­po­rary tat­too by I Heart Guts for Tat­tly.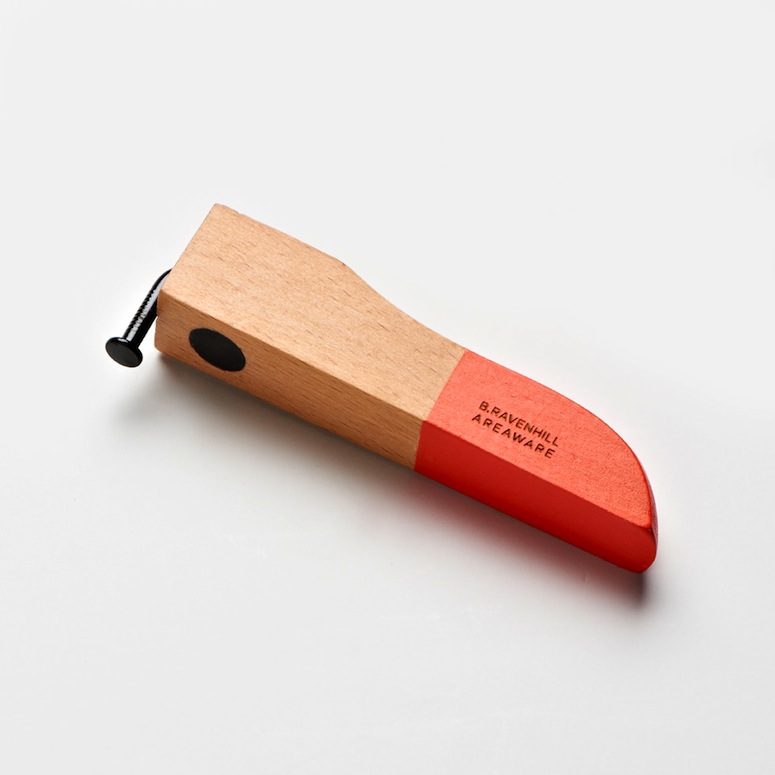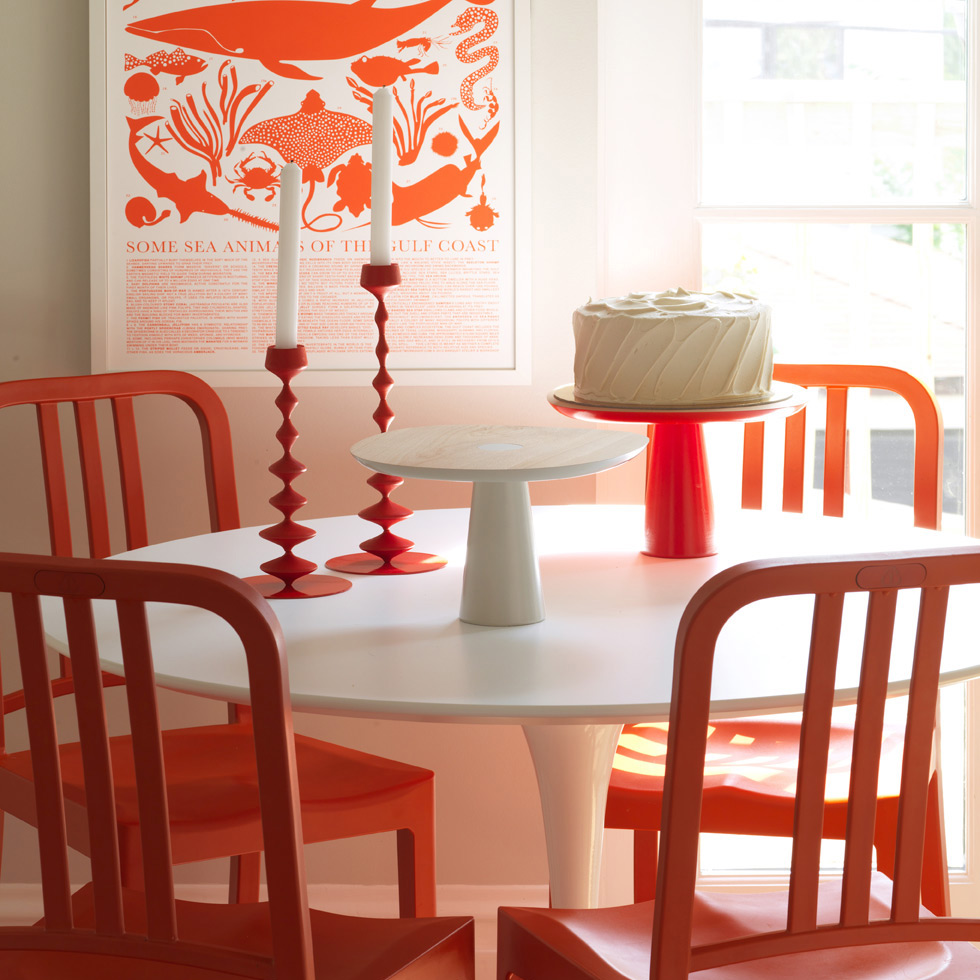 Items from Uni­son shop that just hap­pen to be red. I've been on the look­out for a nice cake stand for months now. I'm hap­py to report I found it in this store.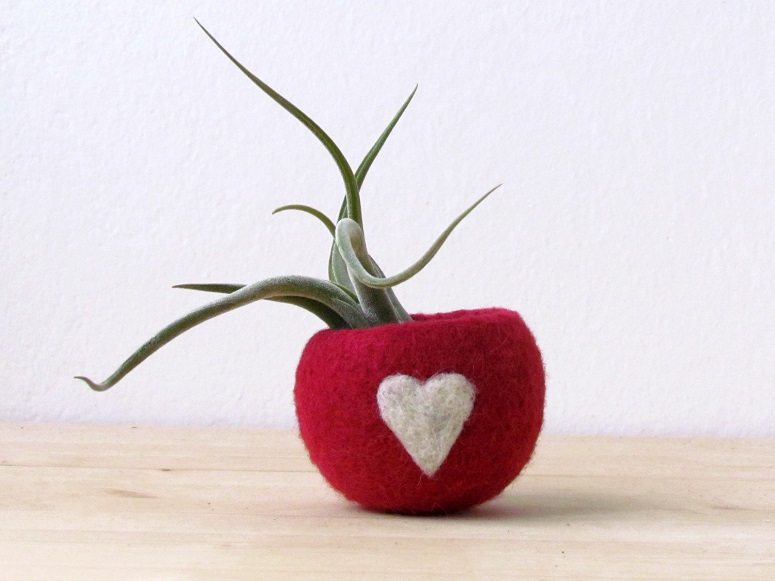 Felt­ed planter by the Yarn Kitchen.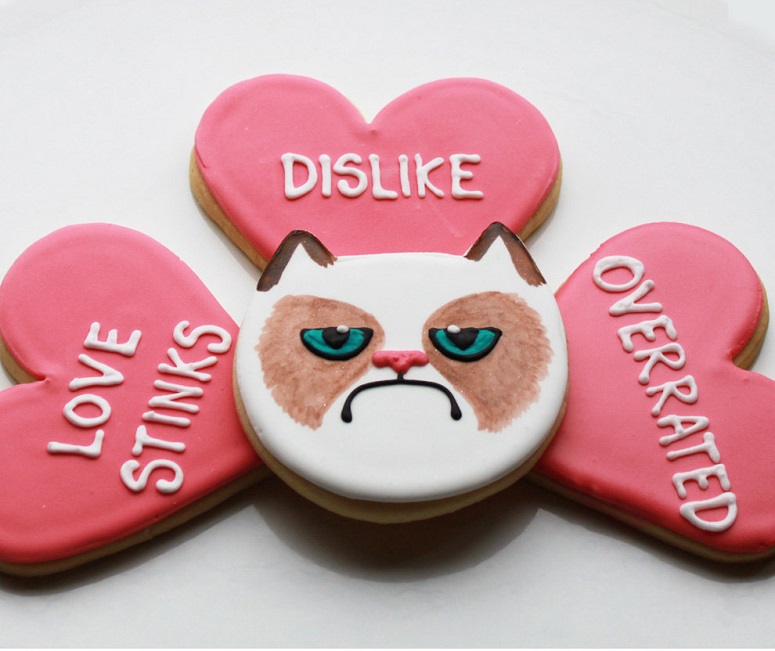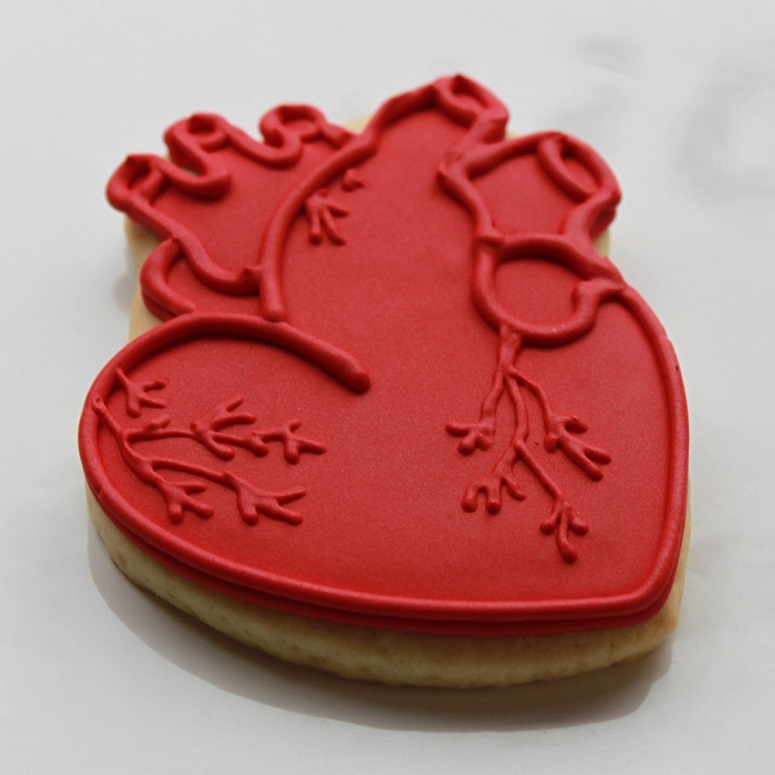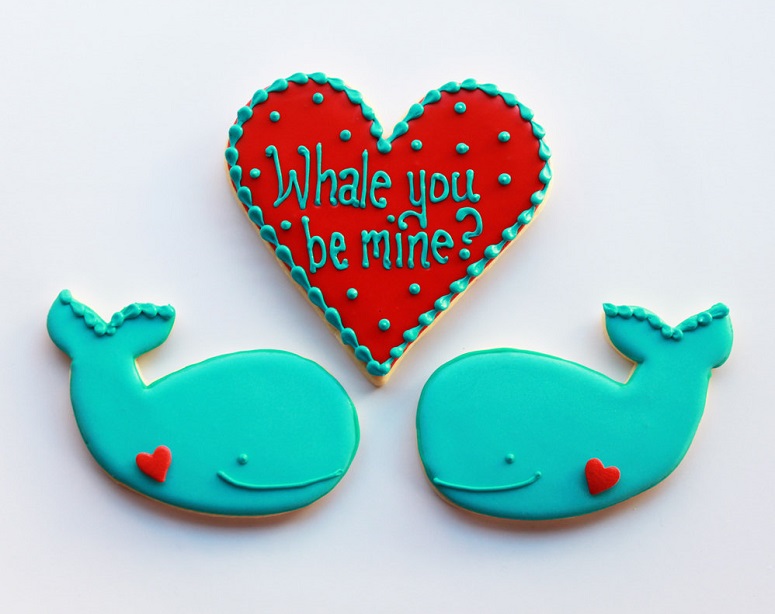 Cook­ies by Whipped Bake Shop out of Philadel­phia. They also have "sexy time" cook­ies, too, if that's your thing.