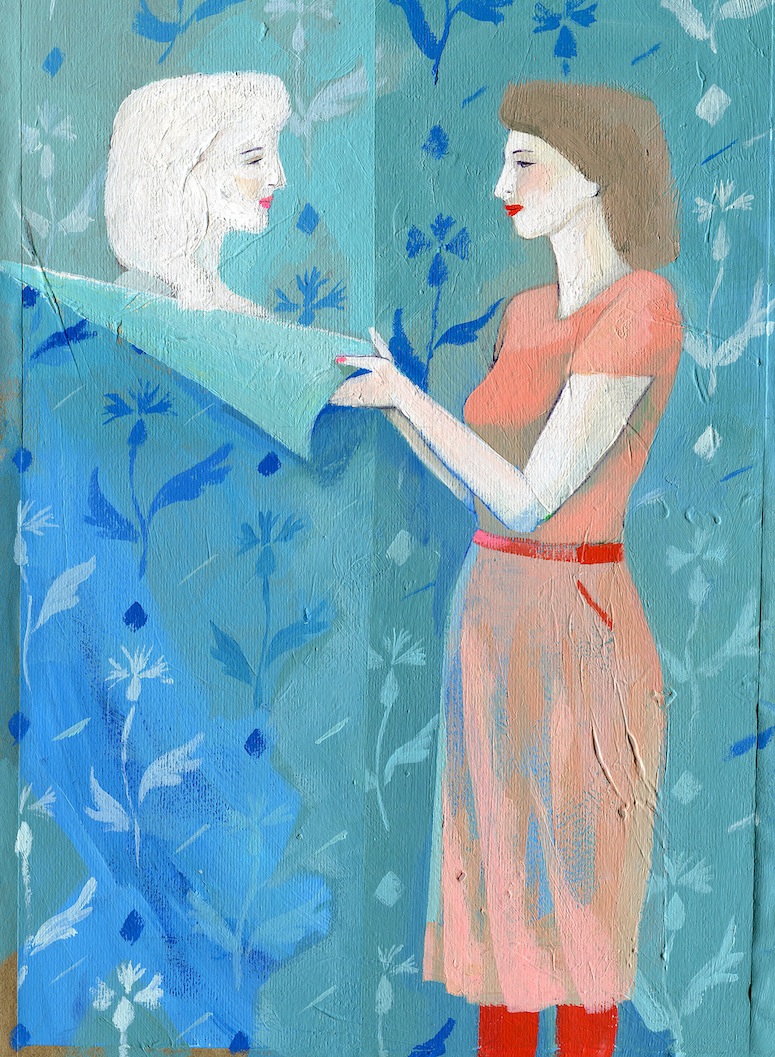 Marianna Sztyma is a Polish artist and illustrator who creates beautiful images in both and collage. Here, I've featured many of her paintings, but take note of her mixed media works, too. They both are tied together in their use of soft, dry-brush/airbrush shading and penchant for pattern and the female figure.
I have the feeling that illustration is Sztyma's primary way of working, and that her paintings are a secondary way that she expresses herself. Artists, illustrators, and general creative people: do you have something like this? Another media you work in to break up the monotony of working in one way or style? Let me know on Facebook!
PS: These paintings came from her Flickr!