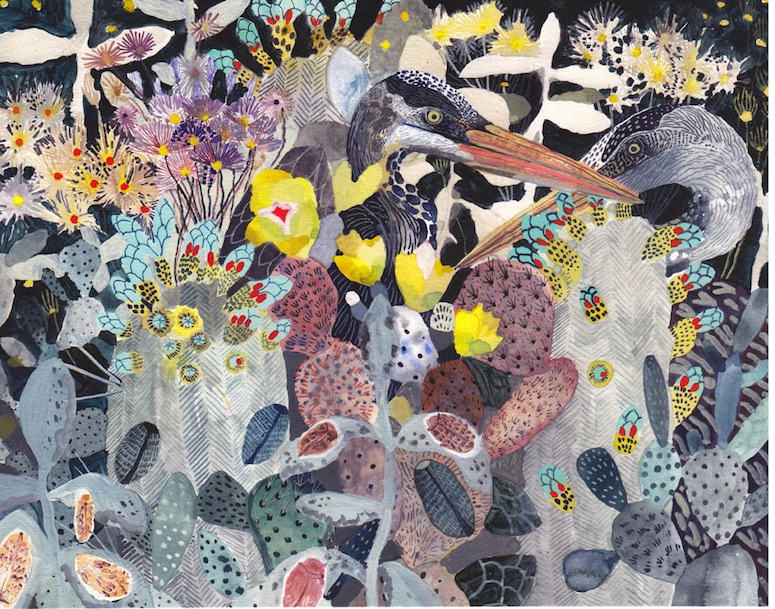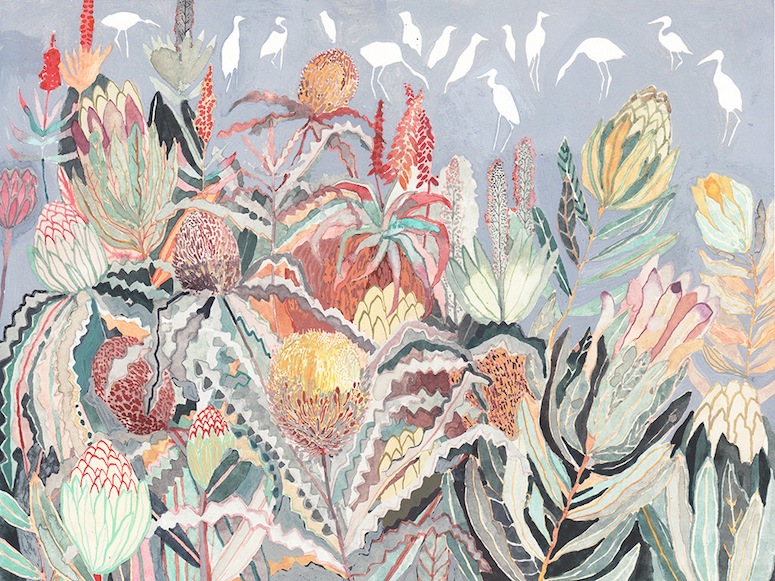 I really love nature, ya'll. Although I live in a city, it's comforting to me to spend time in the grass and underneath the trees. I was in Cleveland this past weekend (see my Instagram) near Lake Erie, and it was great sitting on a rock and overlooking the vast body of water. This love is partially why I enjoy the work of Michelle Morin so much. She illustrates different flora and fauna in bright colors and patterns using water-based media.
Morin worked for many years in the horticultural field to cultivate a relationship with plants, wildlife, and their idiosyncrasies. She writes:
With many years designing and maintaining gardens, I have narrowed my primary focus to nature as a subject to reference. I work to convey the beauty and complexities of nature using texture, pattern, and narrative elements throughout my work, which range from elaborate watercolor and gouache compositions…
Buy her prints in her Etsy shop!