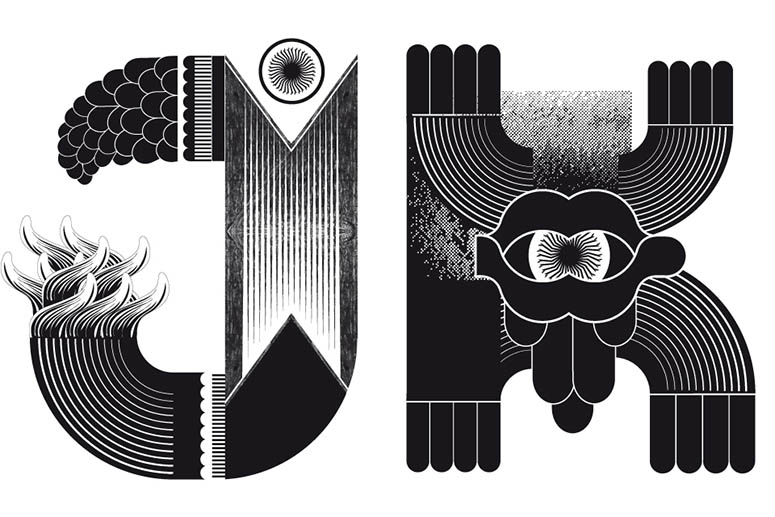 Typography and illustration aren't mutually exclusive. The two intertwine as we see illustrators and designers alike creating hand drawn, one-of-a-kind type. My Name is Wendy is a French group formed from the collaboration of two independent graphic designers, Carole Gautier and Eugénie Favre. Together, they create visual identities, pictures, patterns and printed material.
Freaks is My Name is Wendy's custom alphabet using vector shapes and sketches. On their website, they explain it as, "...hybridization that reveals a tense practice between spontaneity "trafficking" forms (the idea of ​​a form against another but also the idea of ​​travel), home of the accident and the search for a formal balance motivated." If you look closely, you can see the push and pull of the graphite and flat shapes. It's a lovely balance and a really exciting typeface.
All images via their website. This is just one project – be sure to check out more!