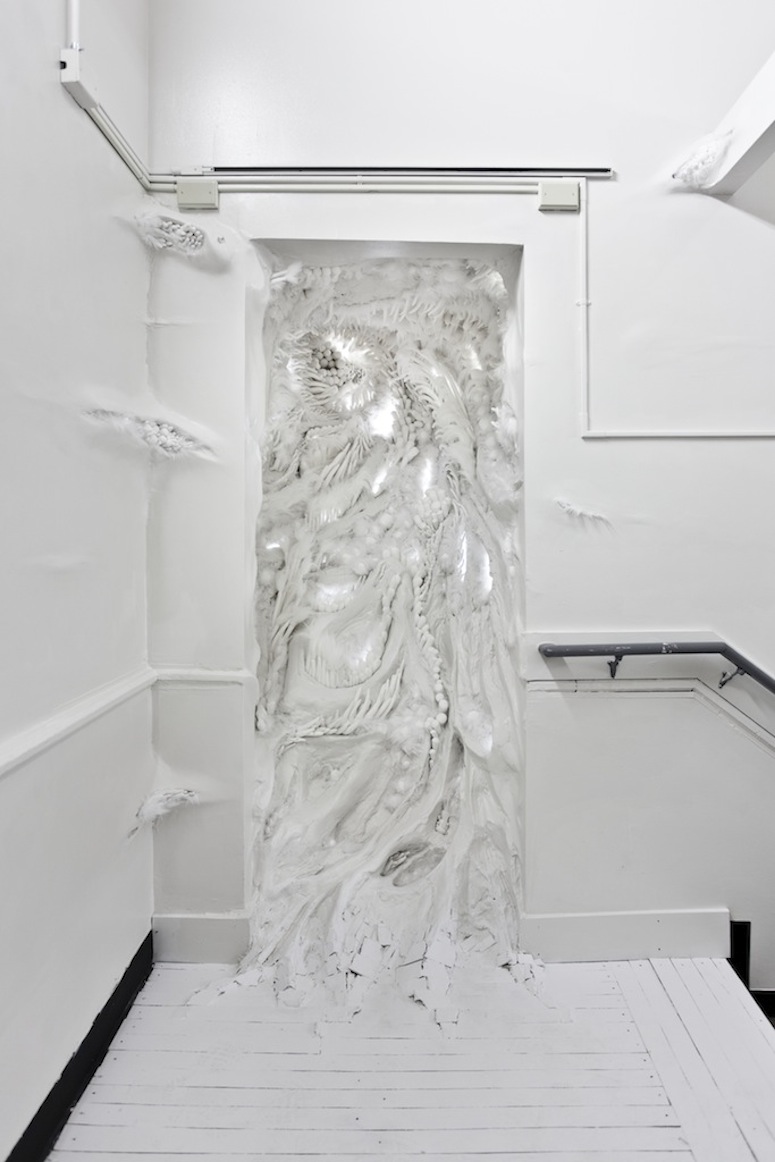 This beautiful, ghostly installation is titled Nanotecture and was a 2013 collaboration between artists Jennifer Strunge (AKA Cotton Monster) and Jonathan Latiano. The site-specific work was made using velour, faux fur, recycled t-shirts, polyester stuffing, wood, foam, joint compound, paint, fans, and lights. (whew! What a list.) Here's the idea behind the work:
Nanotecture addresses notions of converging biological/geological forms, architectural intervention, points of transition and what it means to come upon something. This project created a new gallery space at the School 33 Art Center [located in Baltimore, Maryland] in what was once a telephone booth.
Gorgeous details. Photos by Kim Llerena.