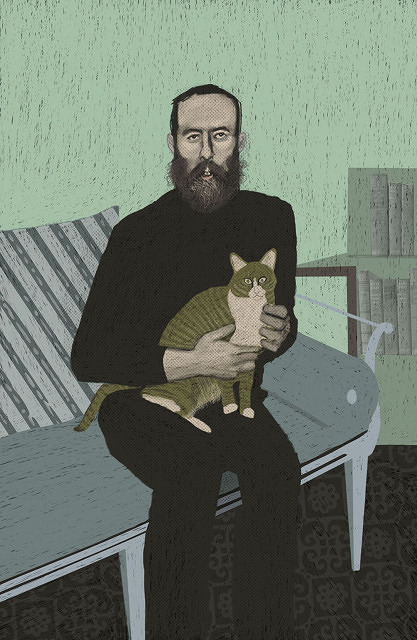 Sam Kal­da is an illus­tra­tor who works most­ly edi­to­ri­al­ly. He said in an inter­view with the web­site the The Art­fuls that he'd one day like to illus­trate pic­ture books for adults. His work would lend itself to this; it has a very nar­ra­tive spin to it, and through his por­traits, we are able to see that he can con­vey a lot about a per­son by just the nature of his style. He's real­is­tic, but his draw­ing style has a bit of quirk to it — per­fect for show­ing the idio­syn­crasies of an indi­vid­ual.
Read the inter­view he did with the The Art­fuls.
All images via his web­site.