1 // Fox Ceramic Sugar Bowl by Noe Marin Stu­dio
2 // Golden Cac­tus Big Tee Tunic by Simka Sol (h/t Per­rin)
3 // Ceramic Minia­ture Mer­maids by Bar­run­tando
4 // Hal­loween Greet­ing Cards Set by Katy Horan
5 // Owl Jars by Manolo Bossi for Bosa
6 // Jun­gle Cat Coast­ers by Kim Siel­beck
7 // Flo­ral Hand Ring Plate by Lind­say Stripling
Ear­lier this week, Big Bud Press released a "Fem­i­nist" Ben­e­fit Pin, with 100% of the sales will be donated to Safe Hori­zon—A vic­tims ser­vice agency offer­ing com­pre­hen­sive domes­tic vio­lence ser­vices to vic­tims of domes­tic abuse.  They've sold out, but I'm hop­ing they'll bring more back. I'd love to snag one for myself.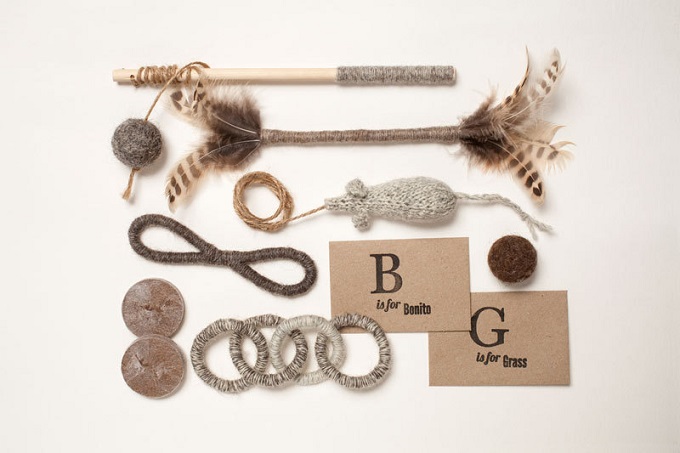 My boyfriend (Chris) and I are get­ting another cat today! A year and a half after my sweet baby Marge unex­pect­edly passed away, we're wel­com­ing Sadie, a fluffy cal­ico (pic­tures forth­com­ing) that loves to sleep on your lap. In antic­i­pa­tion for her arrival, I've been look­ing for new felt cat toys. Do you have any store rec­om­men­da­tions? I'm lov­ing this selec­tion by Tux and Tabby.