Do you subscribe to any monthly subscription boxes? I often hesitate signing up for them—I'm afraid of accumulating too much stuff I won't ever use. But one product I can't get enough of is stationary! I'm a firm believer in writing things down and hand-written thank you notes. So, even if I don't scribble in a notebook right away, I know I'll eventually use it.
Papergang is a monthly subscription box from Ohh Deer, an online purveyor of awesome illustrated products. They sent me one of their boxes recently and I got to see what it's all about. Basically, it's everything I use over the course of a given month: an On Point pencil (I never write notes in pen); three pocket-sized notebooks, a clipboard, two blank greeting cards, an illustrative print, and postcard featuring the current month.
I've already put one of the notebooks and pencil to good use, and if you're a stationary lover, I'm sure you'll find a way to incorporate these types of objects into your everyday routine. Better yet, you get something new each month that includes paper products. When you subscribe, you'll never get a repeat box and almost all the product will be exclusive to Papergang before it goes on sale in the Ohh Deer shop. Go here to claim your box for this month!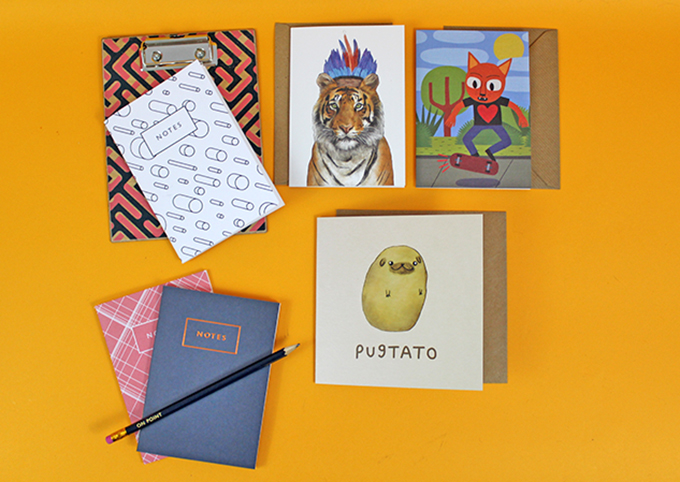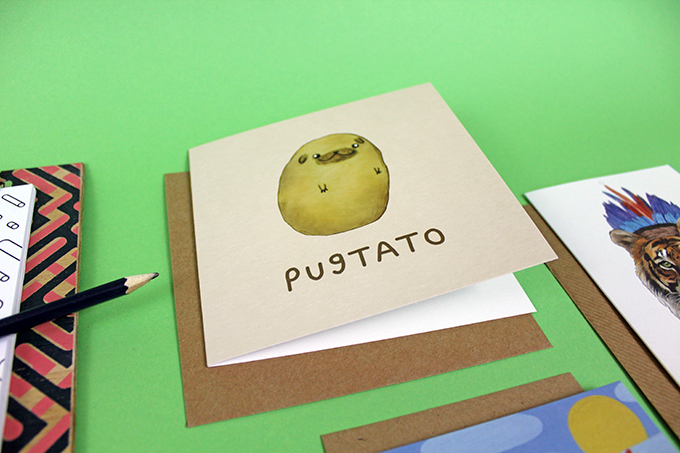 This box transforms into a ram once you're done!