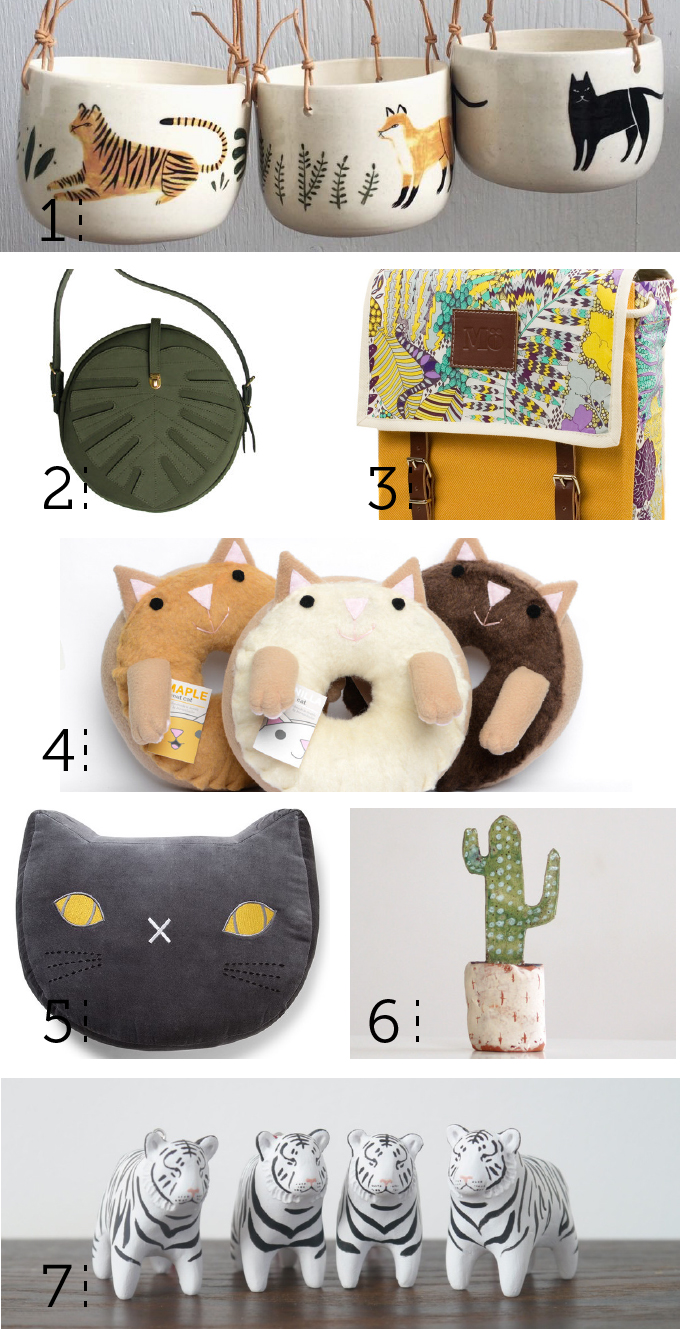 1. Hanging planters by Shayna Stevenson and Jen Collins of Keep Company
2. Monstera Leaf Bag by La Lisette
3. Caterpillar Backpack by Mödernaked
4. Donut Cat by Marnin Saylor
5. Otto Grey Cushion by Arro Home (I have one of these and love it!)
6. Miniature Cactus by Vishnevsky's Socks
7. White Tiger Hanging Ornament by Charming Creatures
Happy Friday! I'll leave you with this for the weekend: Arro Home is currently having a 50% off sale. Go get yourself a nice new cushion or tea towel. You deserve it!