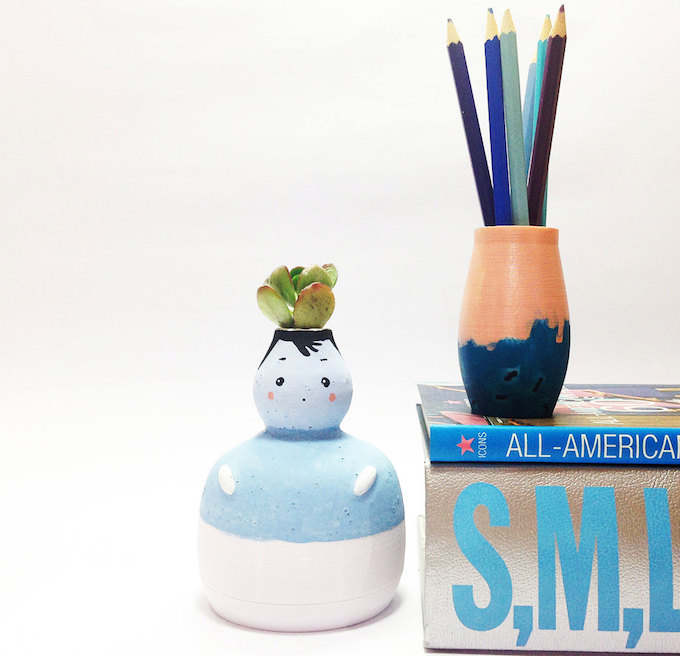 Aren't these the cutest? I think I'm in love. Melbourne-based MIMAW (short for Micro.Macro.Workshop) cre­ated these char­ac­ter bowls, which dou­ble as delight­ful pen­cil hold­ers and planters. They have 3D-printed bod­ies and hand-painted details (like those smil­ing faces!). MIMAW uses biodegrad­able PLA (Poly Lac­tic Acid), which is used in food pack­ag­ing and con­tain­ers. It's strong, durable, and won't shat­ter like porcelain.
MIMAW is pas­sion­ate about com­bin­ing emerg­ing tech­nolo­gies and tra­di­tional meth­ods of work­ing, pro­duc­ing func­tional pieces that "inject delight and embed itself in the everyday."
Now, the big ques­tion is… which one do I pick?