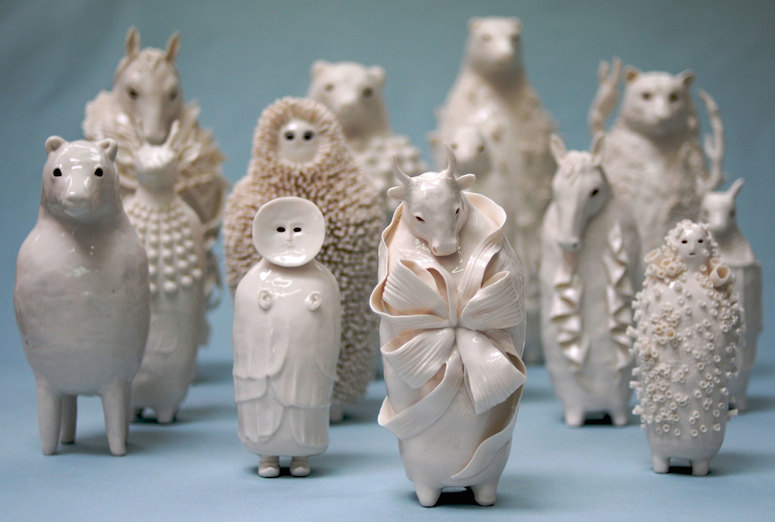 When I first saw Sophie Woodrow's ceram­ics on The Jeal­ous Cura­tor, I instantly fell in love. The mys­te­ri­ous, highly-textured char­ac­ters and their vacant eyes intrigued me. I like that she's cloaked her fig­ures in all white and relies on light and shadow to high­light their sub­tle details.
If are you won­der­ing about Woodrow's inspi­ra­tion for these bizarre char­ac­ters, then look no further:
Her work has been informed by an inter­est in the Vic­to­ri­ans as the first gen­er­a­tion who chose to define nature in oppo­si­tion to what is human. In a spirit of wild curios­ity, tinged with fear, the Vic­to­ri­ans idolised nature, 'pack­ag­ing' it into highly roman­ti­cised, palat­able works of art. Our modern-day under­stand­ing is very dif­fer­ent, so that we now inter­pret much Vic­to­rian art as 'unnat­ural' or kitsch.
(Via The Jeal­ous Cura­tor)