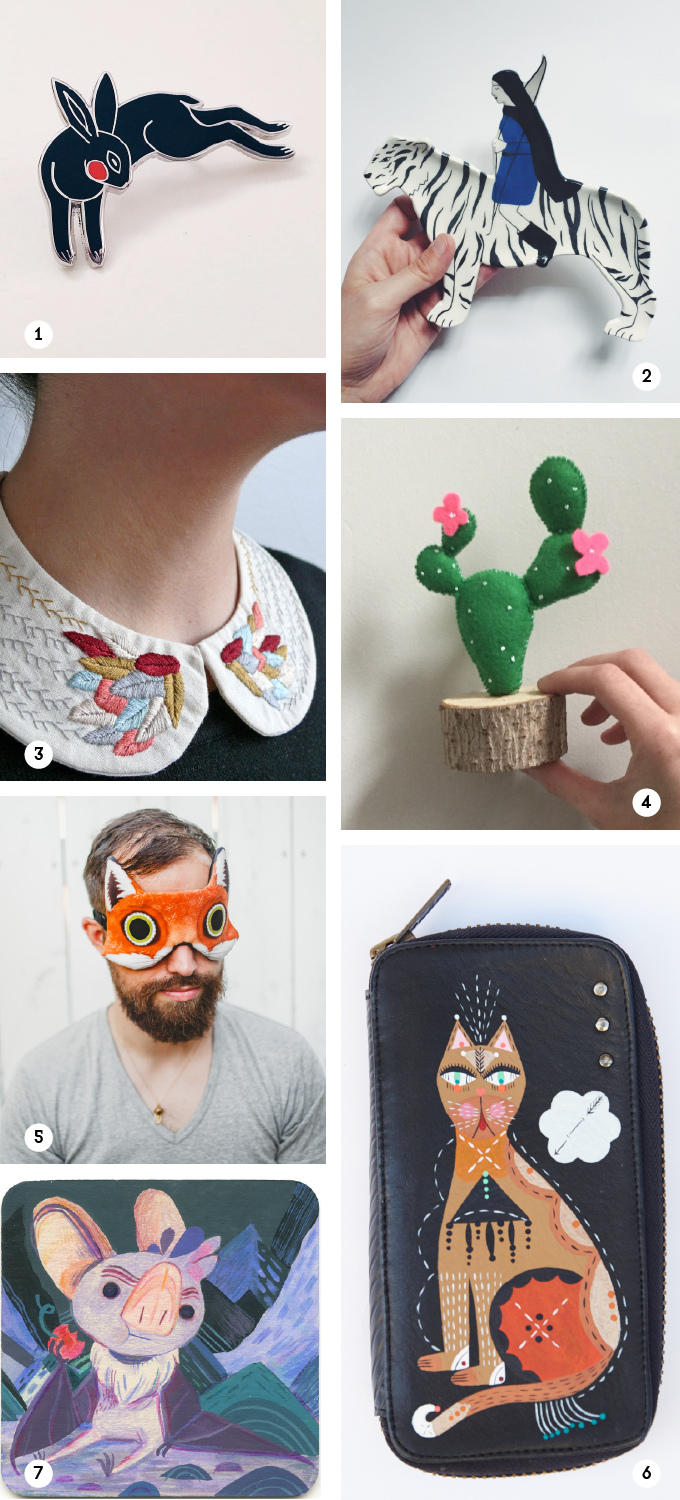 1. Black Rabbit Enamel Pin by Eradura
2. Girl and Tiger Dish by Lisa Junius
3. Embroidered Collar by Casa Tienda de Amelia B
4. Mystery Cactus! by Close Call Studio
5. Red Fox Sleeping Mask by Julien & Emily Design
6. Cat Clutch by Bunnie Reiss and pskaufman (see more of Bunnie's work!)
7. Cave Creatures Coaster by Meg Hunt for the SALUT! Show at Nucleus Portland
Did you know I have a newsletter? Every Saturday, I say HELLO! to your inbox with 3 exciting illustrations and 4 (or 5) fun links to check out. Subscribe here!