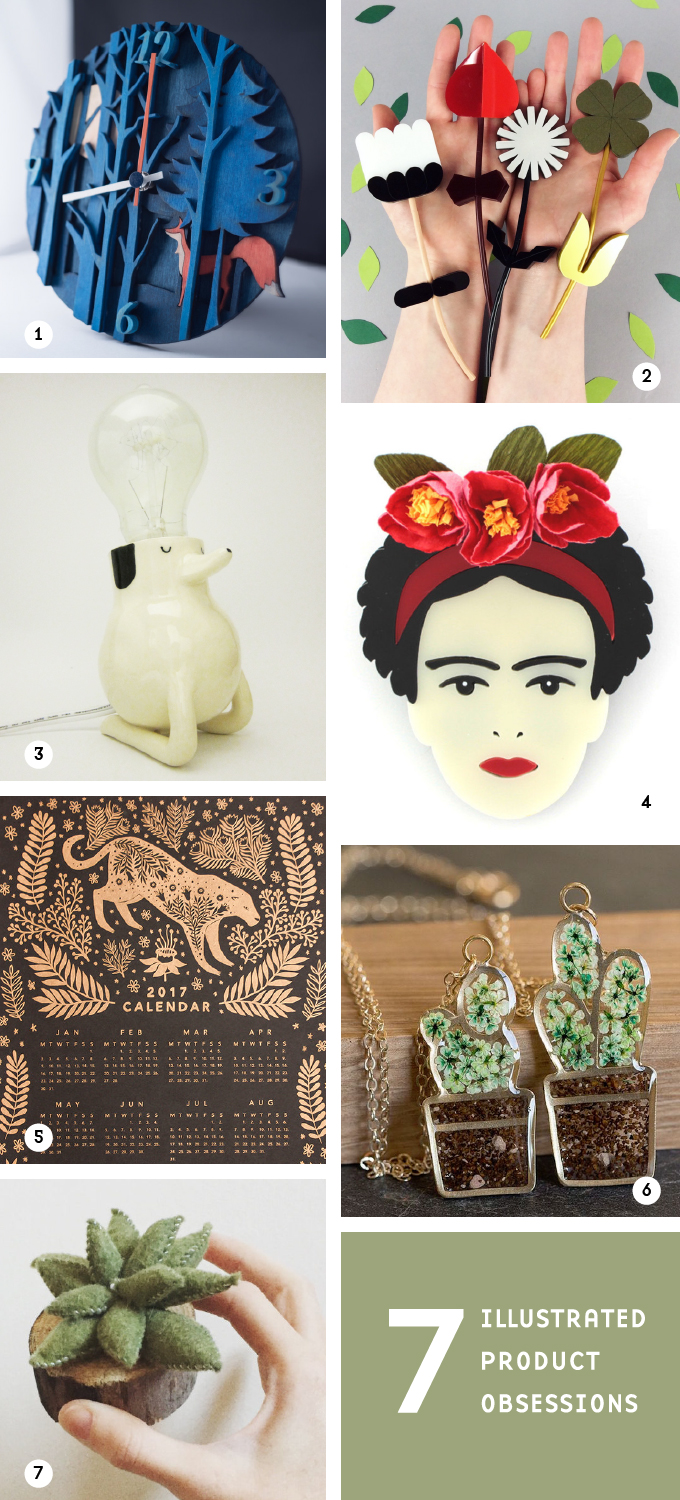 1. Fairytale Wood Clock by IOOI
2. Daisy Flower Brooch by Iris De La Torre
3. D-Lamp by Il Sung Na
4. Frida Kahlo Flower Brooch by Lou Taylor
5. 2017 Golden Jungle Calendar by Papio Press
6. Flower-Filled Cactus Necklace by Hello Halsted
7. Felt Succulent by Close Call Studio
Benzie Design is one of my favorite online shops—they sell the best felt, often grouped in eye-pleasing palettes. One is called the Cactus Palette, and it's the perfect complement to their recently-created felt cactus DIY. Weekend project, anyone?