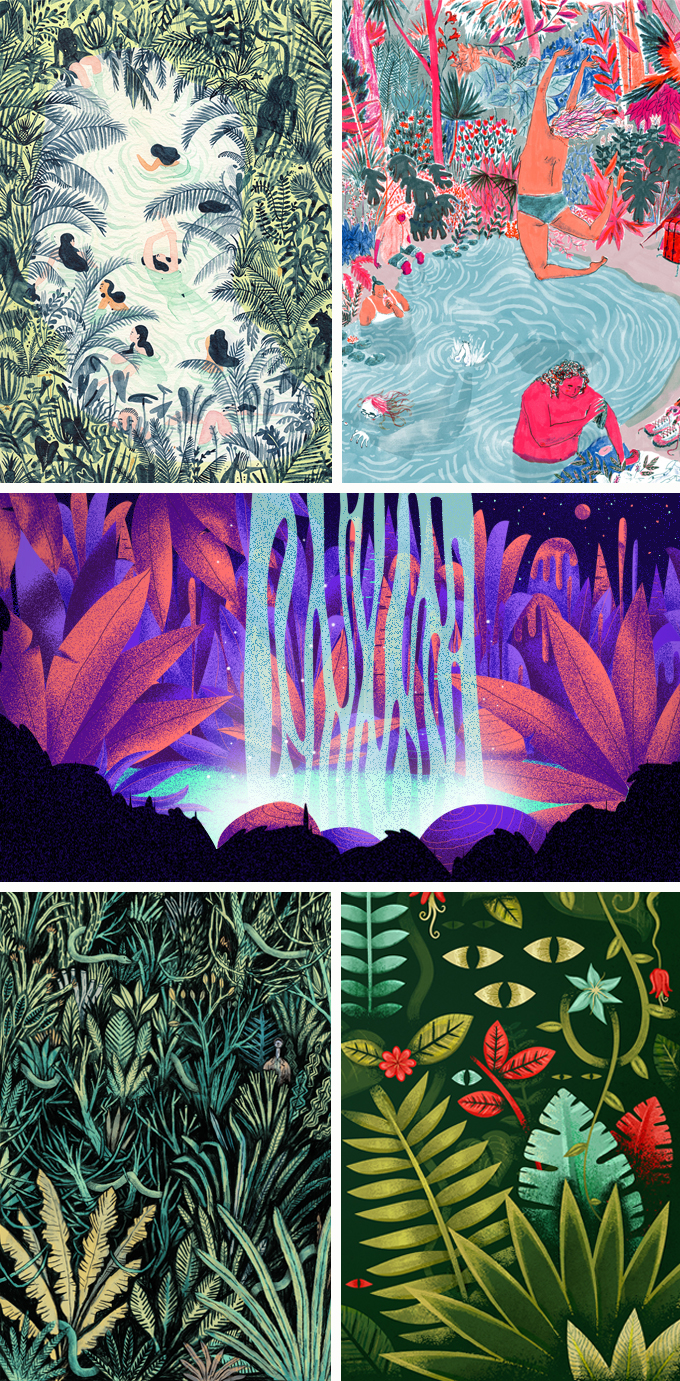 A couple of weeks ago, I introduced a series called 1 Theme, 5 Ways. The premise was (and is) simple—to show how one idea interpreted can look very different. It all depends on the illustrator.
My first installment focused on fashionable ladies, and now I've moved from portraits to places. Specifically, the jungle! What a wild and wonderful place it is; just look at how different these worlds are, depending on the visual lens of which they're imagined.
Tierra Connor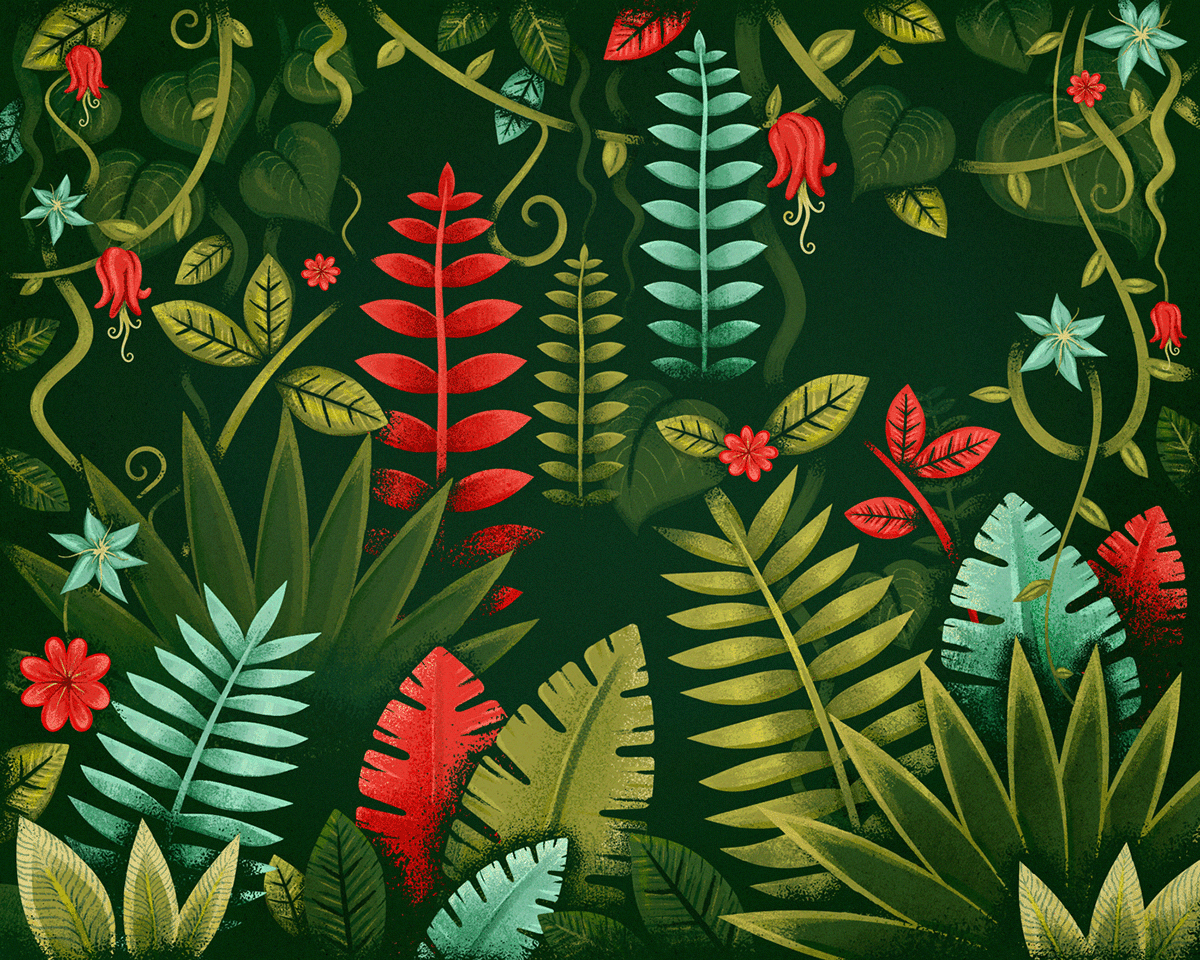 Tierra Connor calls this subtle illustration Lurk, which is exactly what it conveys. You never know what or who is behind the shadows of giant leaves and curling vines. Here, the animation makes all the difference—the blinking eyes create an ominous presence throughout the piece.
Maxime Sabourin

Who traipses through the jungle? Maxime Sabourin gives us an idea with his mustachioed explorer. From the looks of it, theres a lot to see (and fear). Check out more of this series on Maxime's blog.
Monica Ramos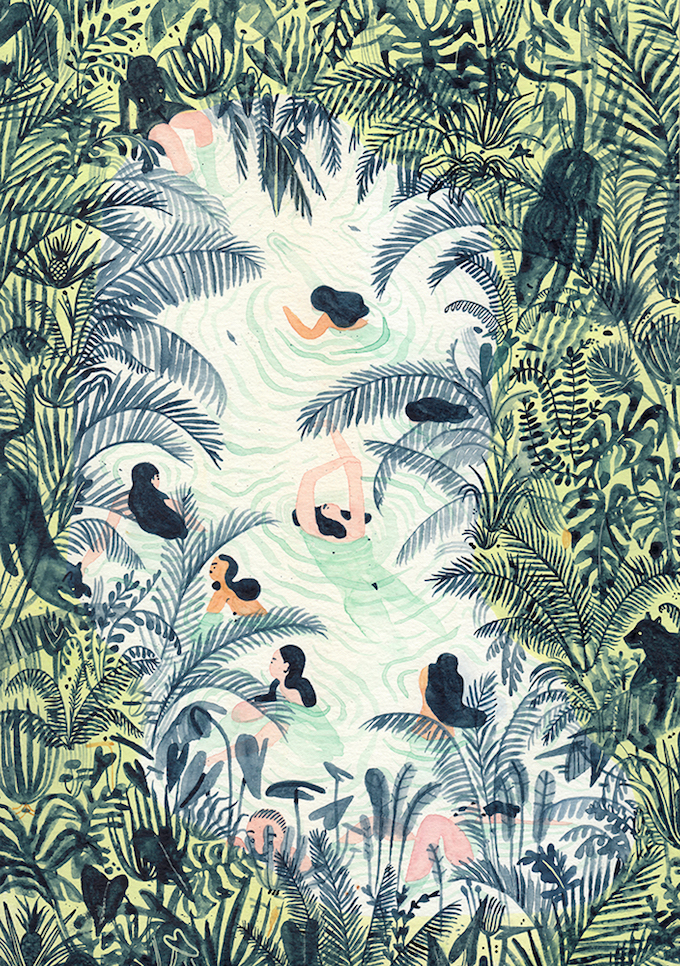 Sure, the jungle can represent something unknown and scary, but it can also be full of friendly creatures. So welcoming, in fact, that skinny-dipping with tigers is totally a thing. Monica Ramos imagined this state of utter bliss.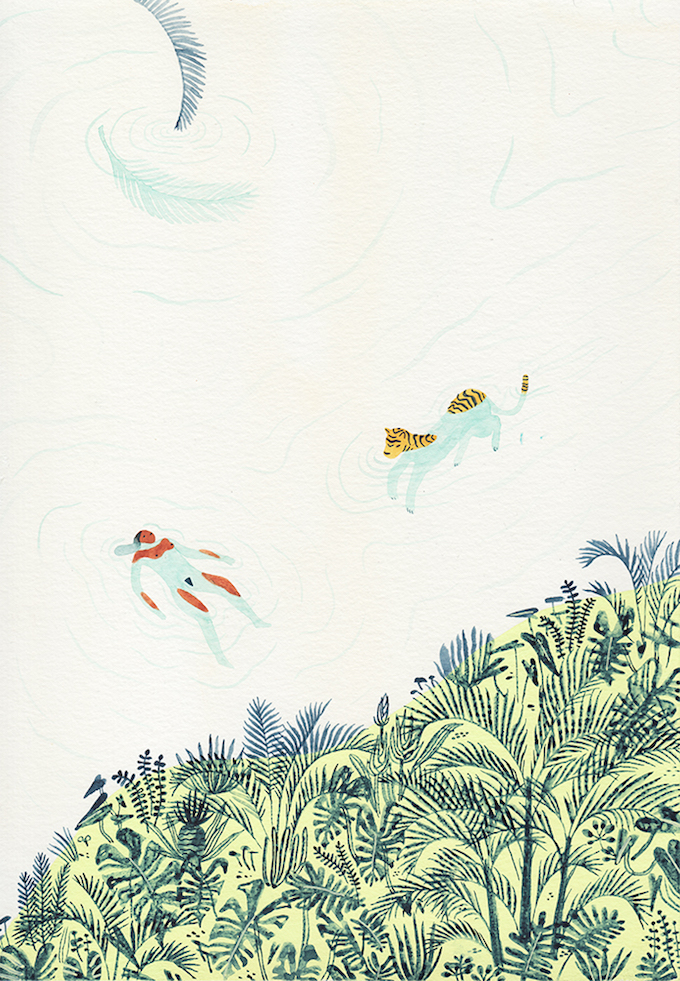 Mouni Feddag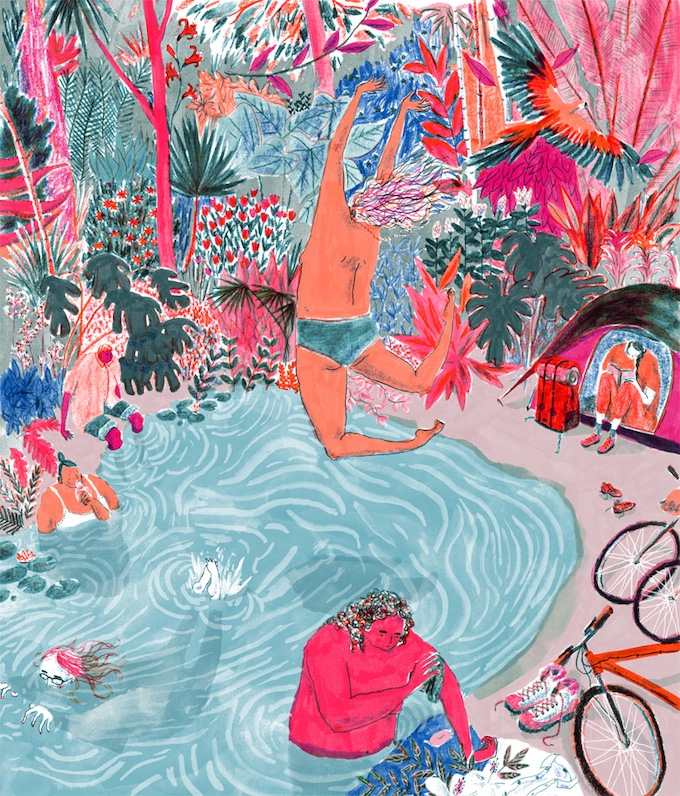 Like Monica's work, Mouni Feddag also finds a tranquil place to take a dip. In an unrelated illustrations, however, she highlights the jungle's fierce beauty with a loud-mouthed lion and bevy of long-beaked birds.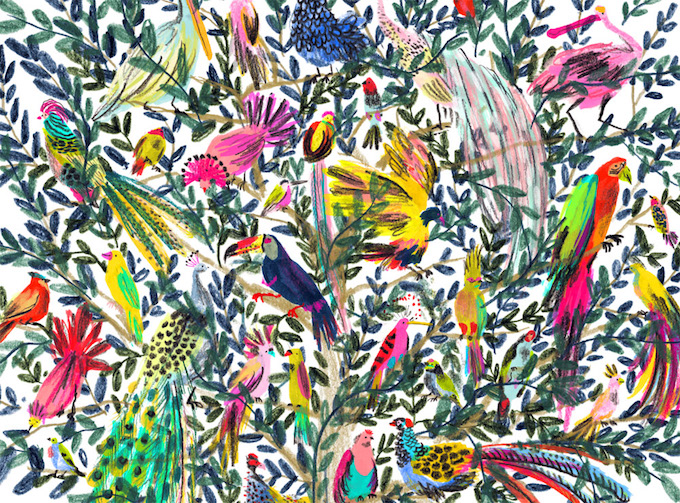 Tristan Gion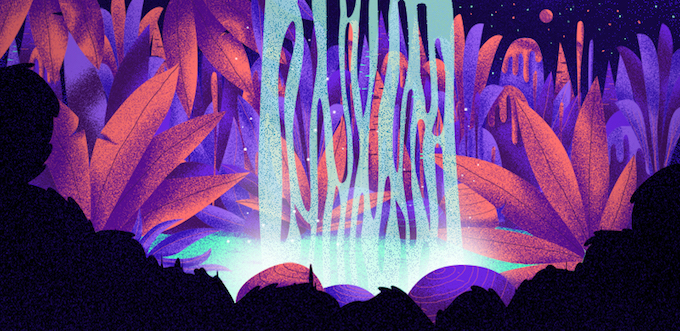 We started with a GIF and we'll end with two more. Tristan Gion engineered these animations, and I love how their splendorous colors are framed by black shapes. We're literally seeing them through our eyes—blinking and all.