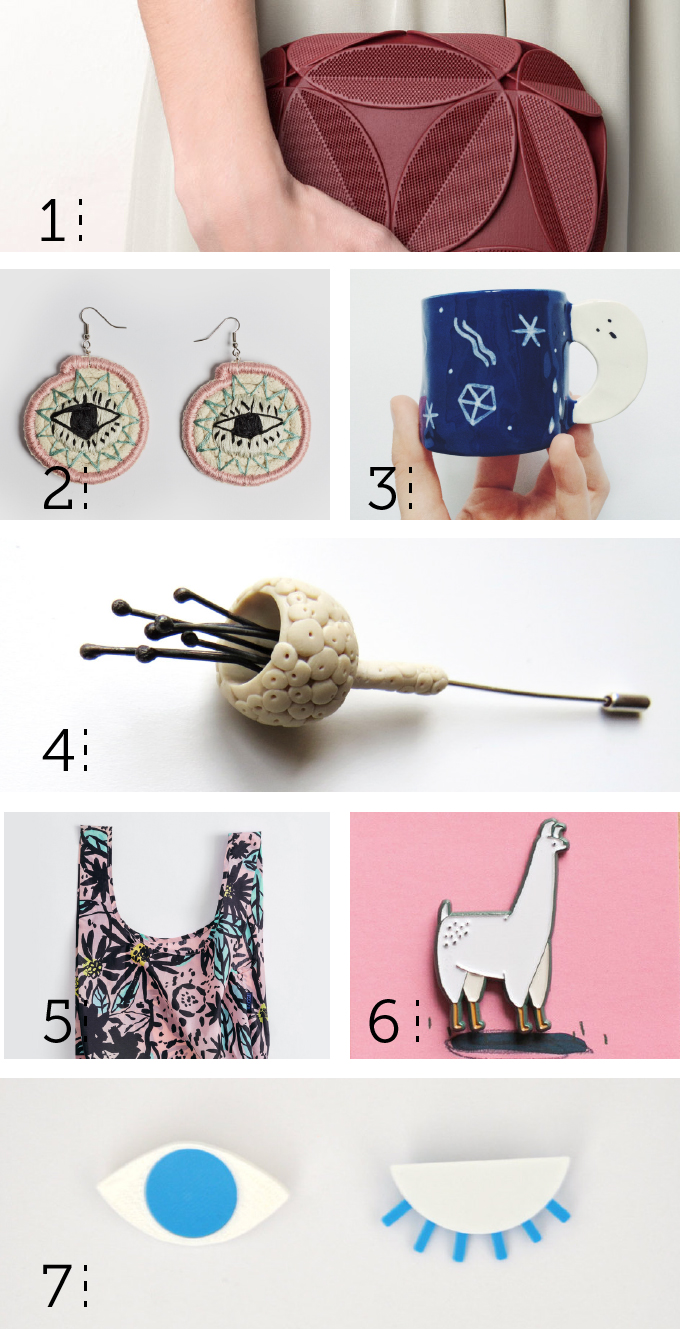 1. Ivy 3D-Printed Clutch by Odo Fioravanti for Maison 203
2. Llama Enamel Pin by Lindsey Balbierz
3. Witchy Mug by Lisa Junius
4. Hand Sculpted Dotted Bell Flower Brooch by eried
5. Floral Standard by Baggu
6. Hand Sewn Eye Earrings by Monk House Design
7. 3D Printed Eye Brooch by TAPAM-TAPAM
Happy Friday, ya'll! Last week, I took a brief pause on Illustrated Product Obsessions because I was on vacation. So, I should really say these are over the last couple of weeks… but who's counting?
I'll leave you with this hoop art by Alex's Embroidery. I miss Parks and Rec.