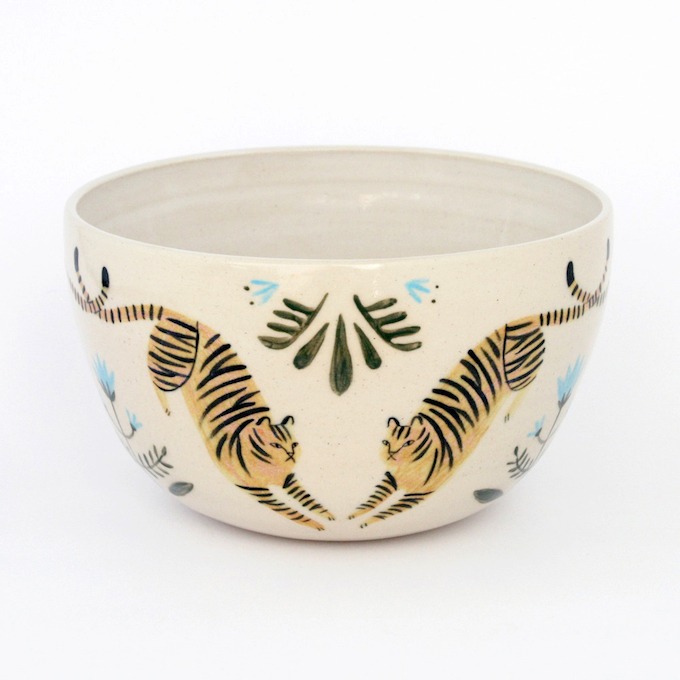 If you've read this blog for months (or even years), you know how fond I am of Jen Collins and her illustrations. Since 2013, she's applied her delightful paintings onto ceramics, and the application of tigers, swans, and cats lights up any piece of stoneware.
Keep Company is a collaboration between Jen and ceramicist Shaya Stevenson. Each piece is wheelthrown by Shaya and then glazed by Jen. As a result, the forms of beautifully crafted with surface decoration that has a carefree gestural quality to them.
Keep Company just updated their shop. Many of these pieces are gone, but there are still some up for grabs—check it out now!