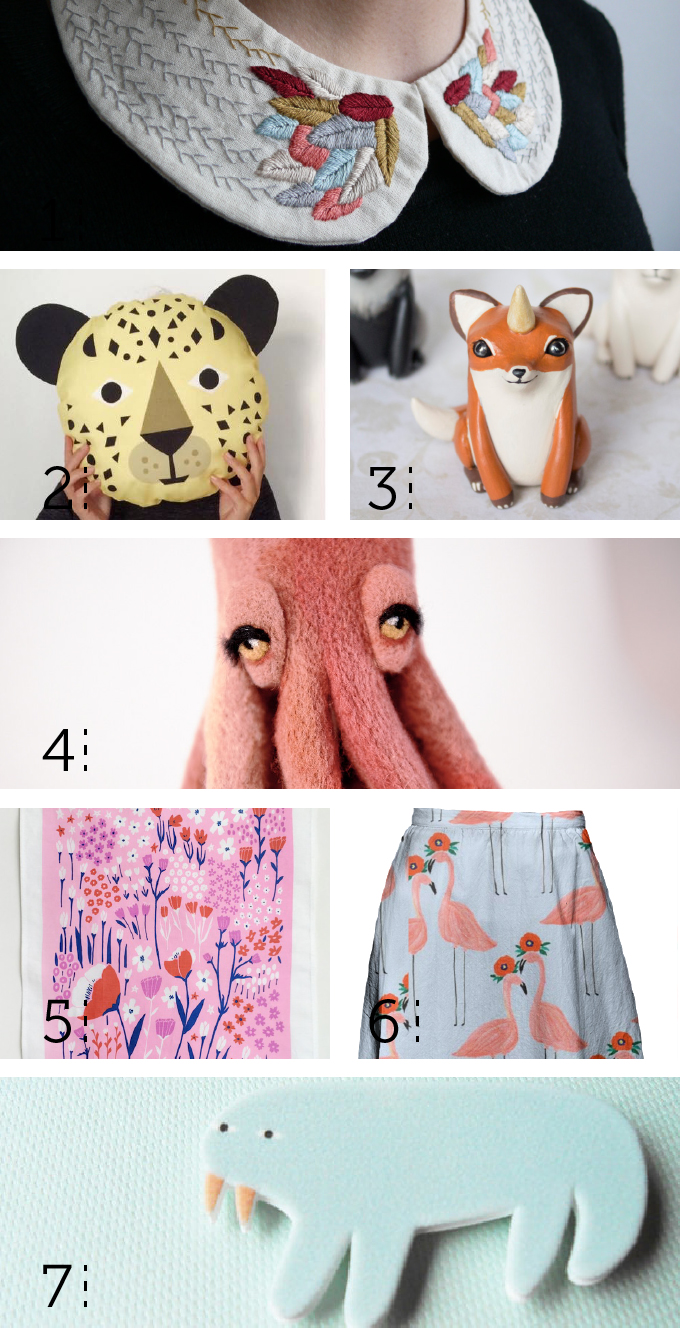 1. Embroidered Peter Pan Collar by Casa Tienda de Amelia B
2. Animal Cushion by Anny Who
3. Unifox Totem by Whimsy Calling
4. Needle-Felted Octopus by Petit Felts
5. Poppy Kitchen Towel by Lisa Rupp
6. Flower Power Flamingos Midi Skirt by bouffants-broken-hearts (via Print All Over Me)
7. Sober Tooth Tiger by MinPin
Happy Friday! If I had to pick a theme for this week's Illustrated Product Obsessions, it would be animals. Inadvertently, five out of the seven items revolve around creatures.
If you follow me on Instagram (and please, do!), you might know that I bought this strange magnet a couple of weeks ago:
I'm happy to report that it arrived on Tuesday and it's awesome! Looks just like the picture, and it's an adorably weird thing to have on my fridge. Definitely an item that brings joy to my life. Buy it here.