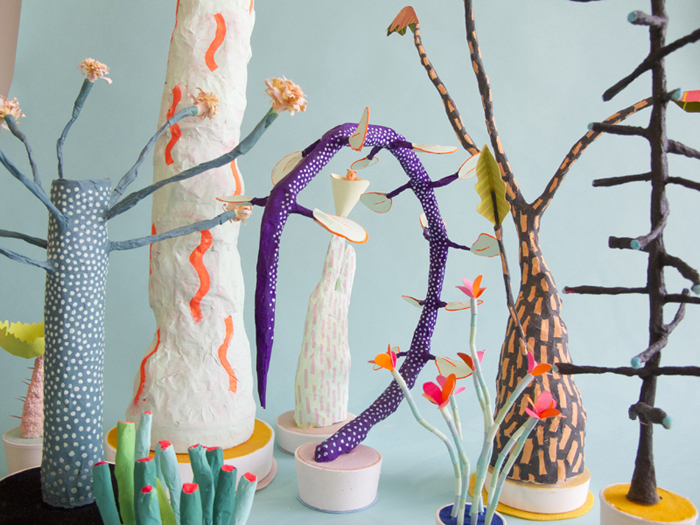 Adam Frezza and Terri Chiao are a collaborative duo who have been working together since 2011. They explore play and craft among a range of media, and operate a design studio called CHIAOZZA and a guest room called A Cabin in a Loft. I really enjoy their series, Paper Plants, where they crafted a series of plants out of paper, plaster, wire, and more. The work is colorful, imaginative, and has me wanting these plants to be available to me. Here's a little more about the project, from their website:
Paper Plants examines the tension between nature and artifice made tangible in the cultivation of plants. Created through various paper-building techniques, brightly colored sculptures of fictional plant forms read like three-dimensional botanical illustrations in an everyday landscape. Inspired by the parallels between horticulture and art-making, the paper plants stem from a natural desire to control and beautify that which could be considered wild.
All images via their website.