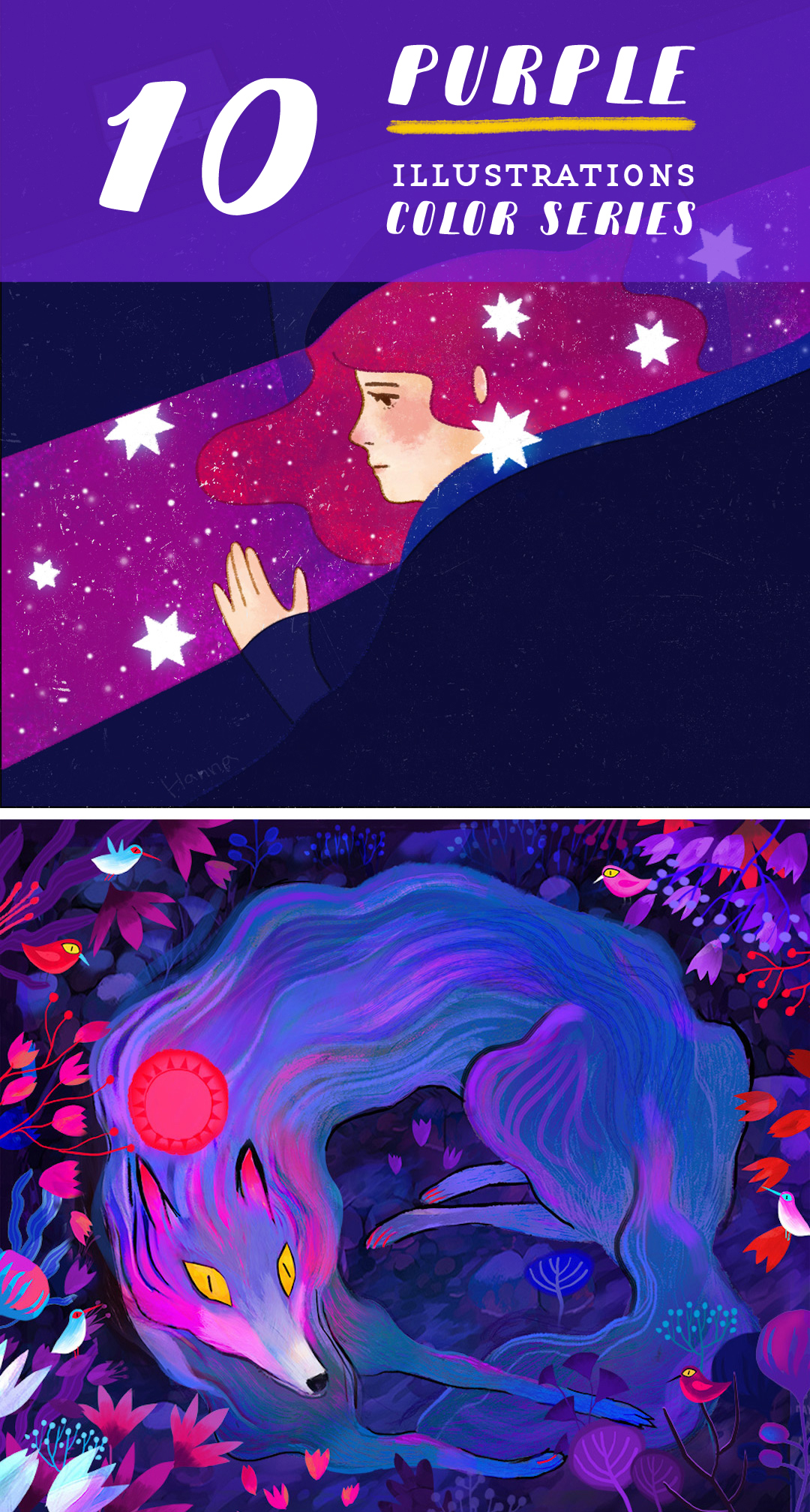 After tak­ing a week off, it's nice to return to The Col­or Series. Unfa­mil­iar with what that is? Over the past sev­er­al weeks, I've chron­i­cled illus­tra­tion, embroi­dery, and sketch­books that over­whelm­ing­ly use one col­or in their com­po­si­tions. (If you've missed my pre­vi­ous picks, check out blue, pink, green.) Now, help­ing to round this series out are pur­ple illus­tra­tions.
Of all the col­ors I've fea­tured so far, pur­ple is by far used the most infre­quent­ly. My favorite of its uses is in the work of Juli­ette Obern­dor­fer, a con­cept artist who brings the for­est land­scape to life a range of tones—from lilac to amethyst to vio­let. I could hap­pi­ly live in her work.
Check out how 10 purple illustrations use the likes of lilacs, violets, and more to bring their images alive.