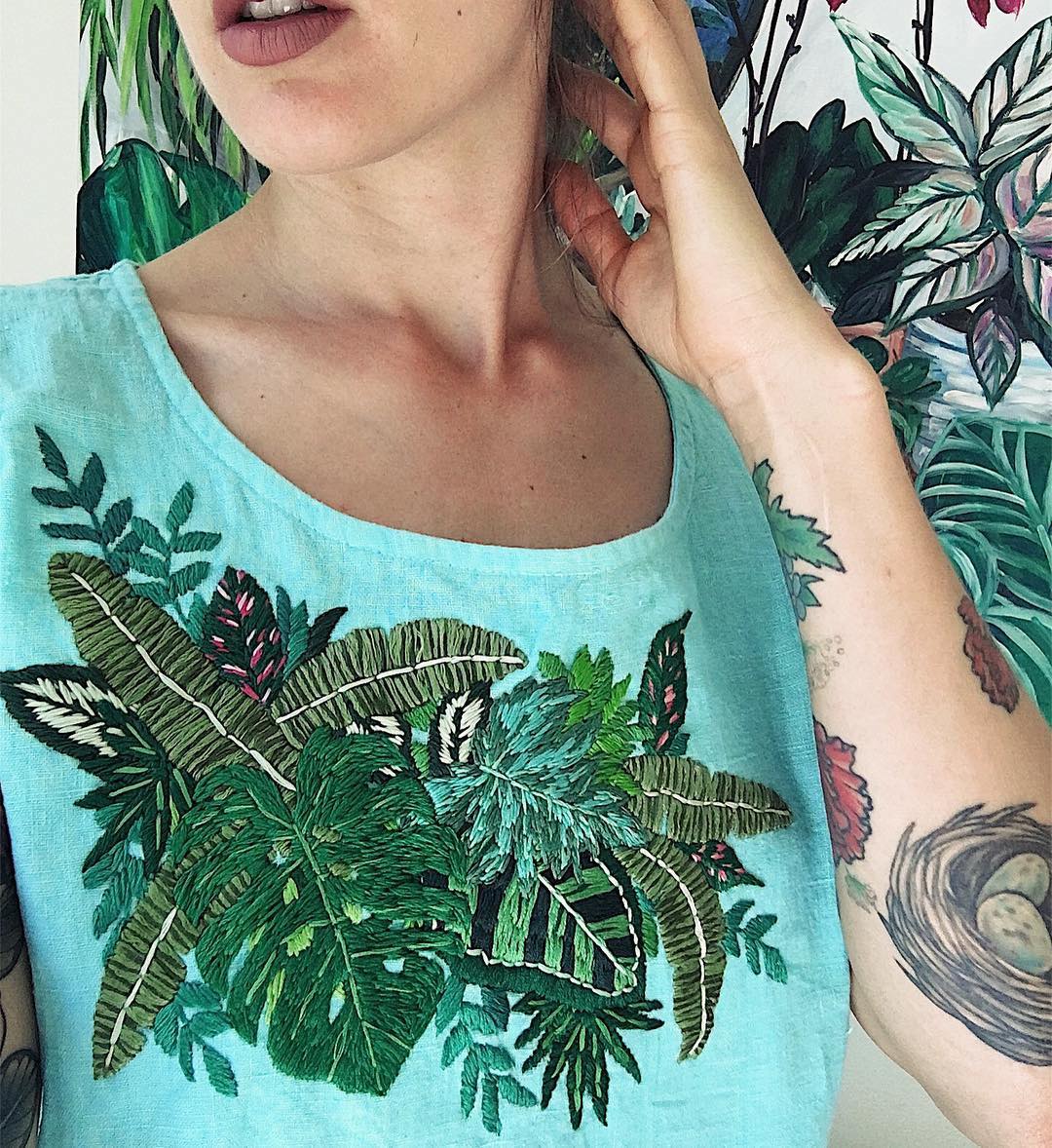 Embroi­der­er Sam Eldridge stitch­es jun­gles, gar­dens, and flo­ral bou­quets on thrift­ed gar­ments. The col­or­ful cre­ations breath new life into these sec­ond-hand pieces and give them a fresh feel by trans­form­ing them into one of a kind pieces. Her embroi­dered cloth­ing fol­lows a long tra­di­tion of repair­ing a gar­ment rather than out­right dis­pos­al. Long ago, before the atom­iza­tion of the Indus­tri­al Rev­o­lu­tion, peo­ple would mend their cloth­ing over and over again, because each piece was so expen­sive to make in the first place. That's not real­ly a con­cern today, of course, but Sam is engag­ing in the same idea—create a new twist on some­thing old and extend its life for the wear­er.
Sam sells her embroi­dered cloth­ing on Etsy. Fol­low her Insta­gram to see what she's cur­rent­ly work­ing on.
Sam Eldridge breaths new life into thrifted garments with her embroidered clothing. She stitches jungles and gardens on them to create one-of-a-kind pieces!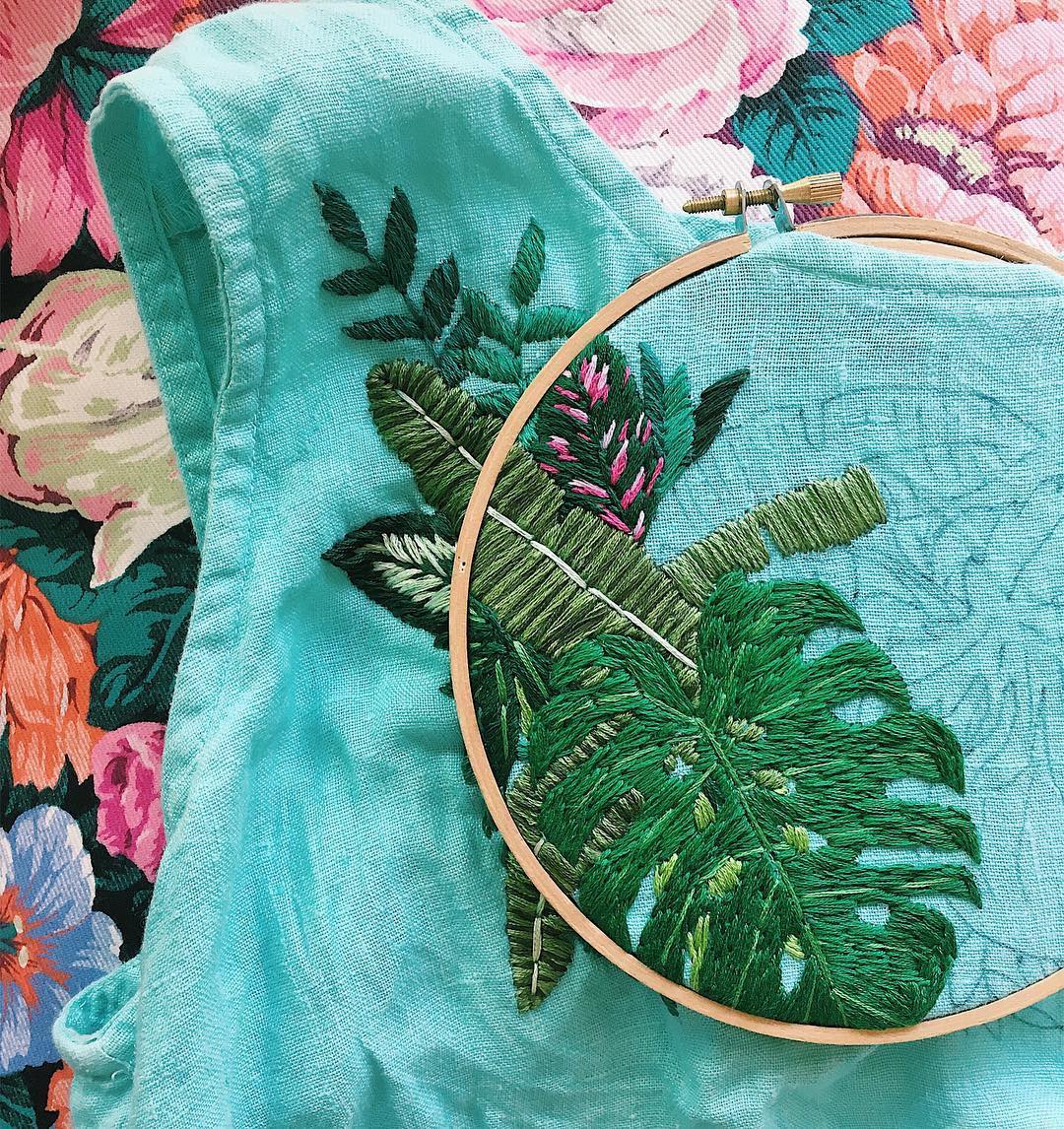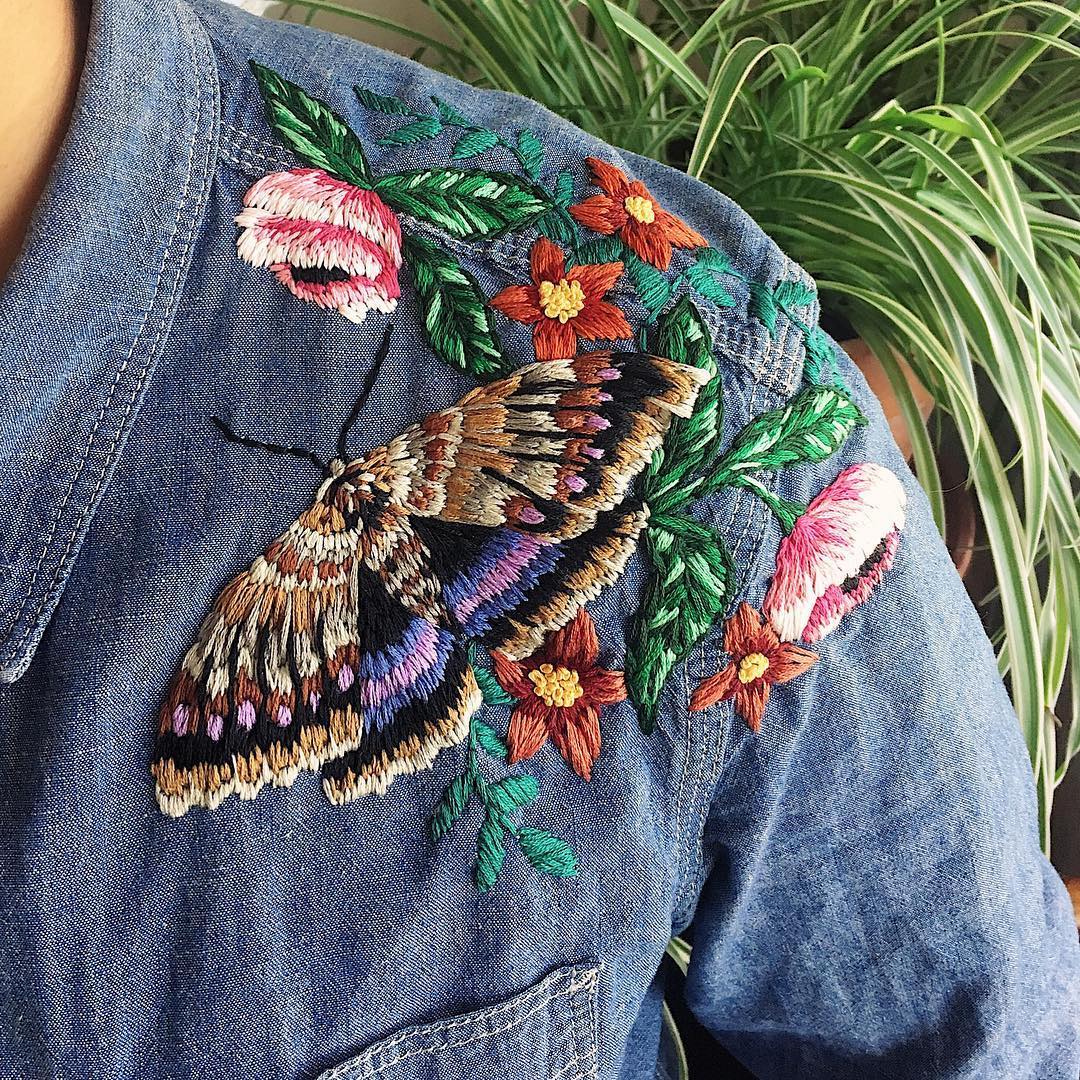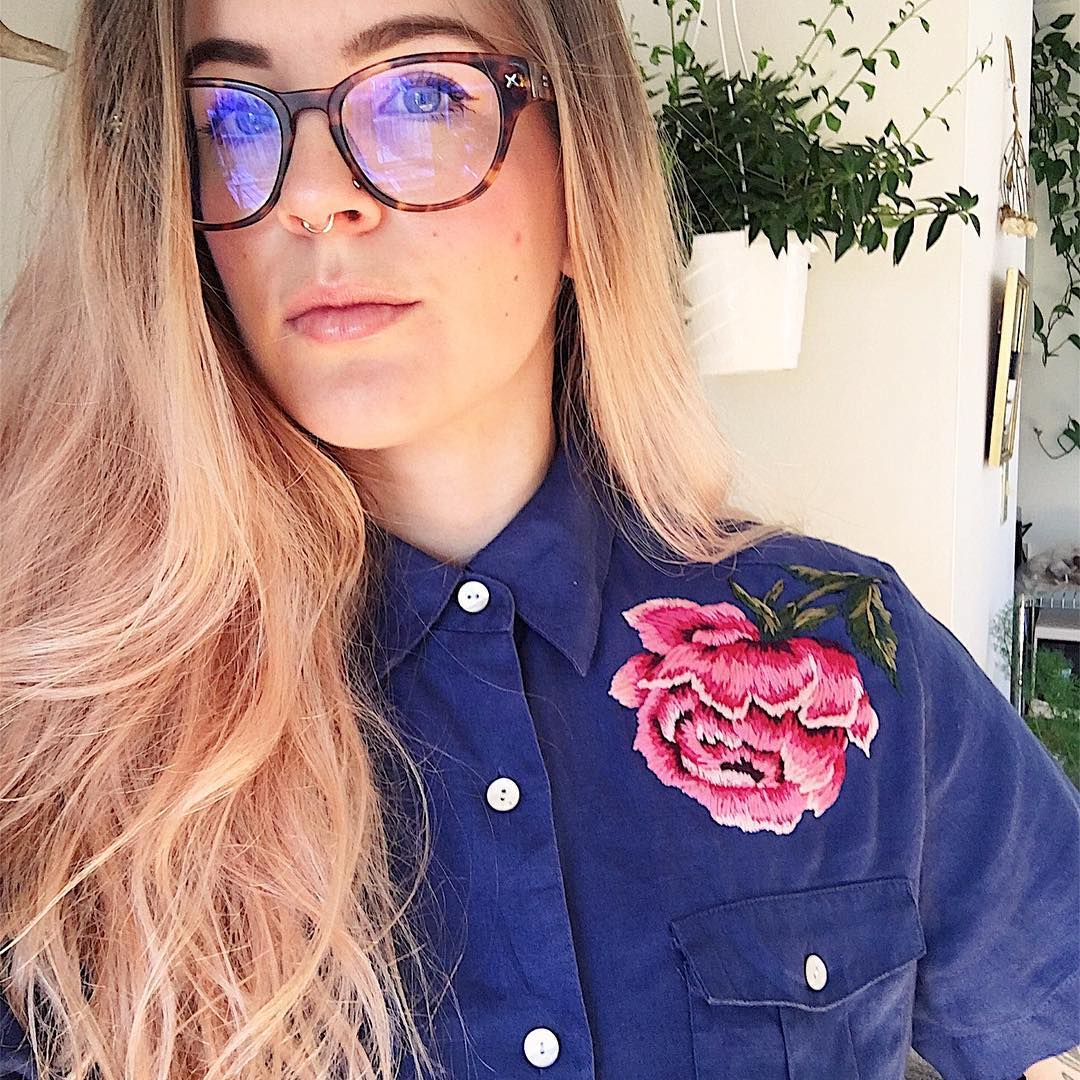 In addition to clothing, Sam also creates elaborate hoop art.