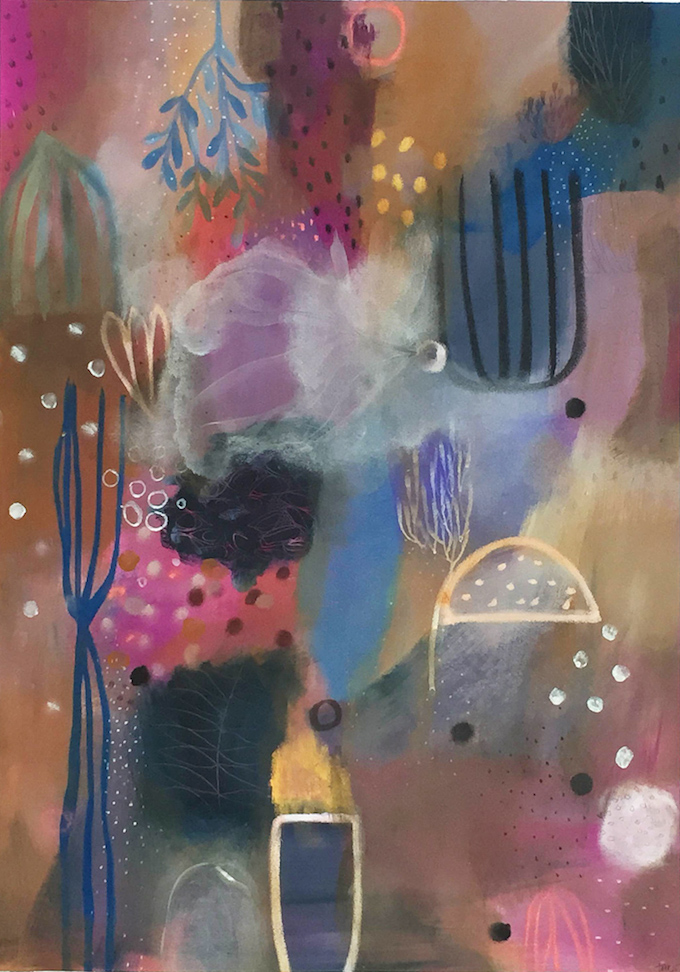 Some­times, a paint­ing can take you some­where excit­ing and new—a place where you've never been, much less imag­ined going. That's how I felt when look­ing at the work of Tiel Seivl-Keevers, an Aus­tralian artist cre­at­ing ethe­real abstract images. With pock­ets of col­ors and organic marks, Tiel com­mu­ni­cates places of of both splen­dor and despair, where the path ahead is unknown but there's an awe­some jour­ney along the way.
"I build lay­ers. I erase. I assem­ble. I alter, until I am sat­is­fied that I have cap­tured the mood and beauty that nature pro­vides," Tiel writes on her web­site. "Nature is rep­e­ti­tious and each sea­son brings a mem­ory; a visual, over­lapped map that tells a story of new life and death. The destruc­tion that rain and fire can bring, and the beauty that results. Each pod, seed, peb­ble and shell share a story."
Tiel's work is for sale on her website!