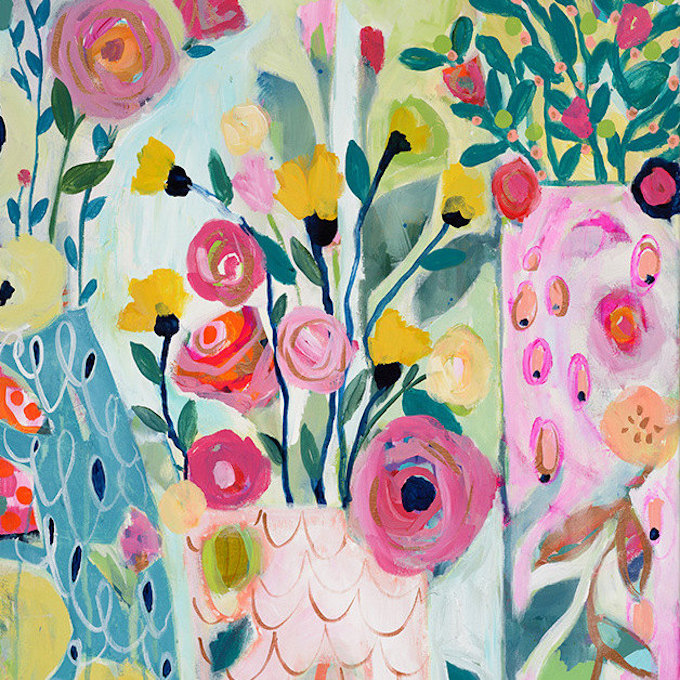 I've said it before and I'll say it again: sometimes, you just wanna look at beautiful flowers. Artist Carrie Schmitt creates vibrant compositions of blooms in a couple of visually-striking styles. Some of her paintings feature thick sculptural strokes, while others utilize expressive lines and haphazard drips. Both are lovely.
Carrie's career in the arts came later in life. In 2009, she developed a life-threatening allergy to heat and couldn't leave her home for months. She turned lemons into lemonade, however, and used the time indoors to pursue her dream of becoming a painter. Carrie explains, "Creating became my therapy and escape as I struggled with being homebound."
Carrie's work—originals and prints—are available in her Etsy shop.