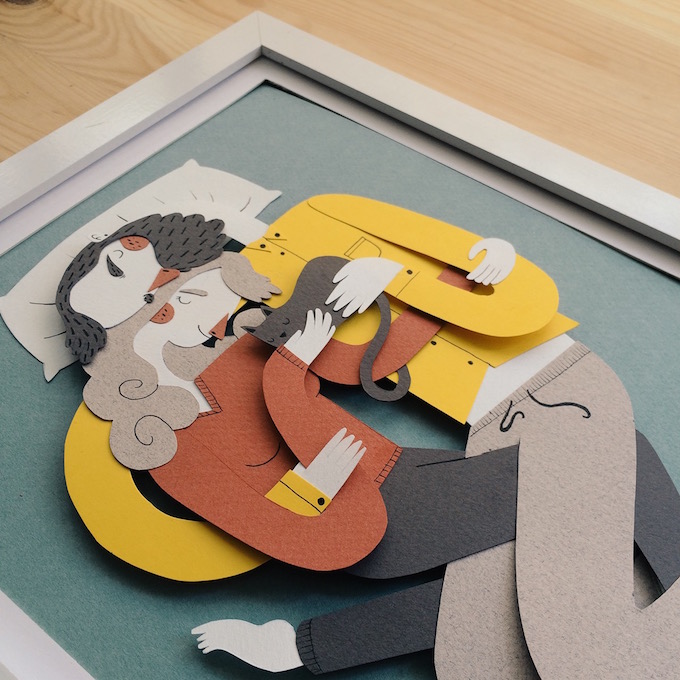 Ya'll know I love cut paper illus­tra­tions. So, imag­ine my delight when I dis­cov­ered the work of Jotaká, an illus­tra­tor from Valen­cia, Spain. His project called La siesta is a per­sonal project "about hugs, the impor­tance and the ideal time to receive them." The bright por­traits are a tan­gle of limbs as peo­ple wrap their arms around each other in a lov­ing embrace. Not only humans, though, but other things, too—cats, dogs, books, and records.
There are cou­ple of things I really enjoy about Jotaká's series: one is the sweet sen­ti­ment that the images con­vey; another is the styl­is­tic choice of lay­er­ing the paper shapes to cre­ate some depth and three dimensionality.
FYI — I first posted La siesta on my Tum­blr last Thurs­day night. Fol­low it for some fun illus­tra­tion extras!