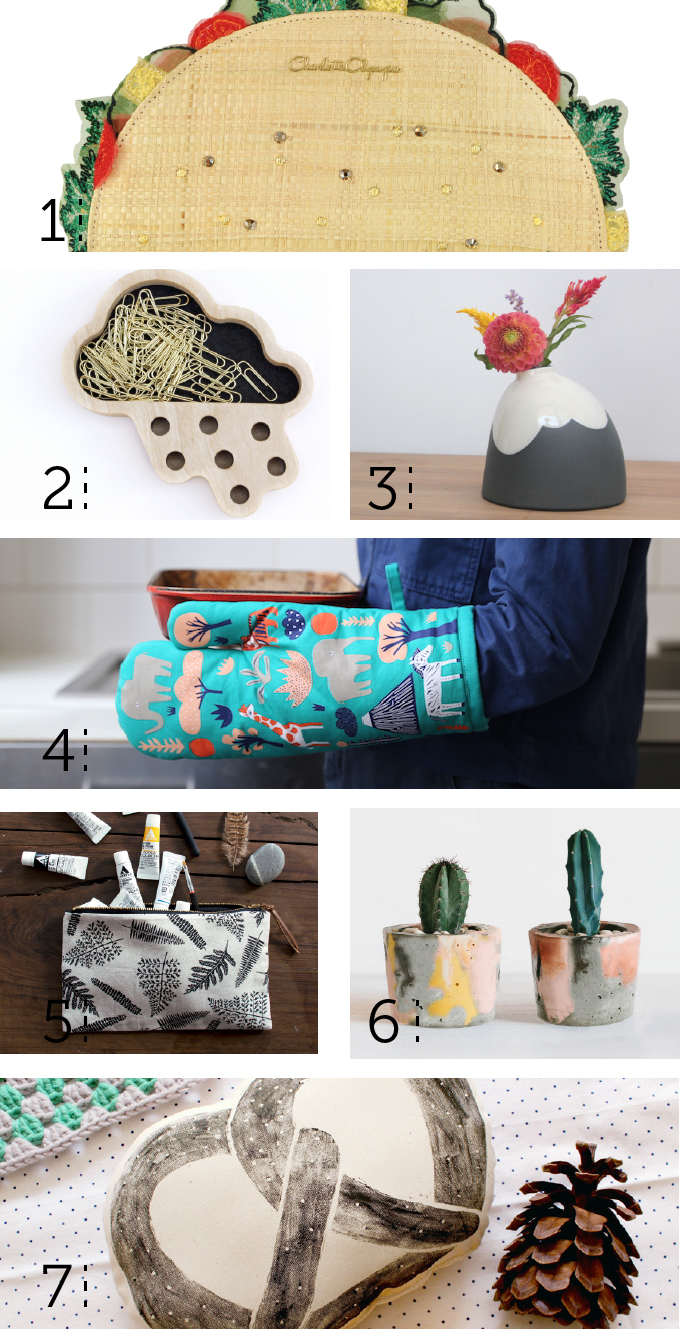 1. Pretzel Shape Cushion by Whimsy Milieu
2. Rain Drop Pen Caddy by Oh Dier
3. Slip Cast Porcelain Cloudy Big Bud Vase by Bean and Bailey
4. Menagerie Oven Mitt by Donna Wilson
5. Ferns Linen Pouch by Amelie Mancini
6. Colored Concrete Planter by Fox and Ramona
7. Taco-Shaped Clutch by Charlotte Olympia
I've been baking a lot lately, so that Donna Wilson oven mitt is so on point… how fun!
Happy weekend!