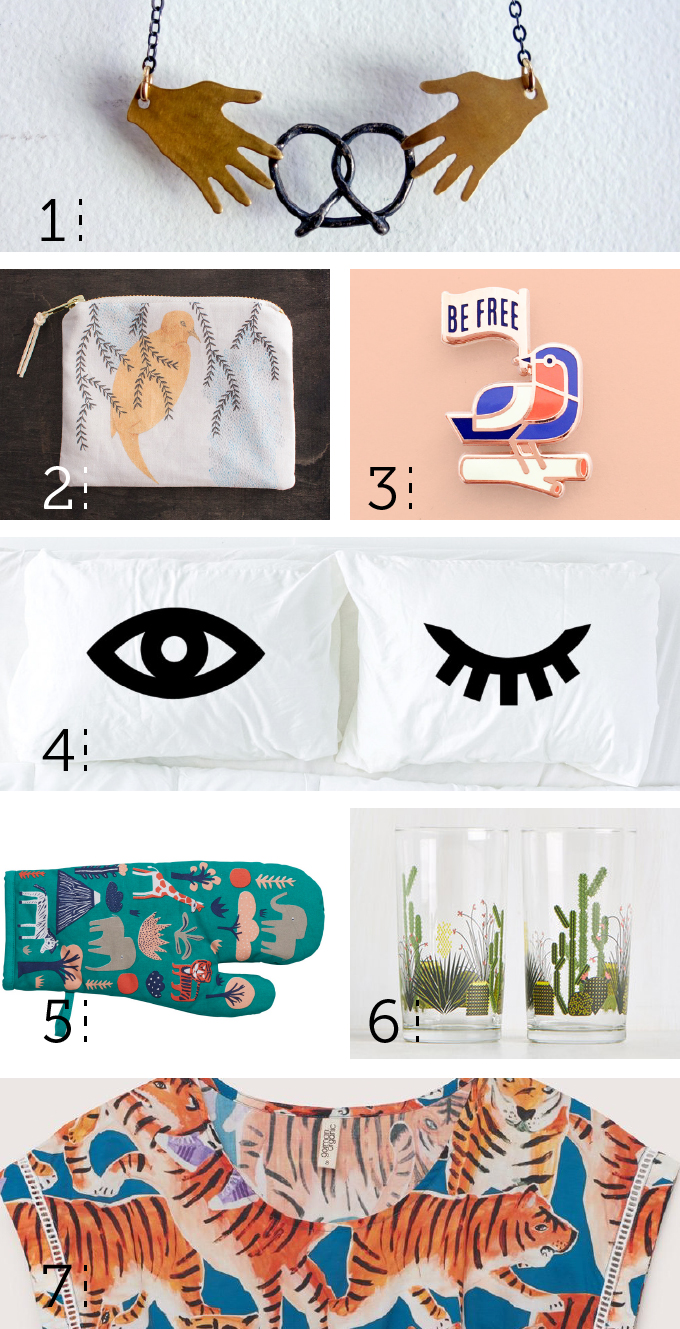 1. Pretzel Share Necklace by Rachel Pfeffer Designs
2. Woodland Bird Pouch by The Blue Rabbit House
3. Free as a Bird Enamel Pin by Frolik
4. Winking Eye Pillowcases by Pink Top
5. Menagerie Oven Mitt by Donna Wilson
6. Houseplant the Idea Glass Set by Modcloth
7. Hidden Dragon Top by Gorman
I don't have much to say because I'm currently watching Stranger Things and I need to know what happened to Barb. Have a good weekend, everyone!