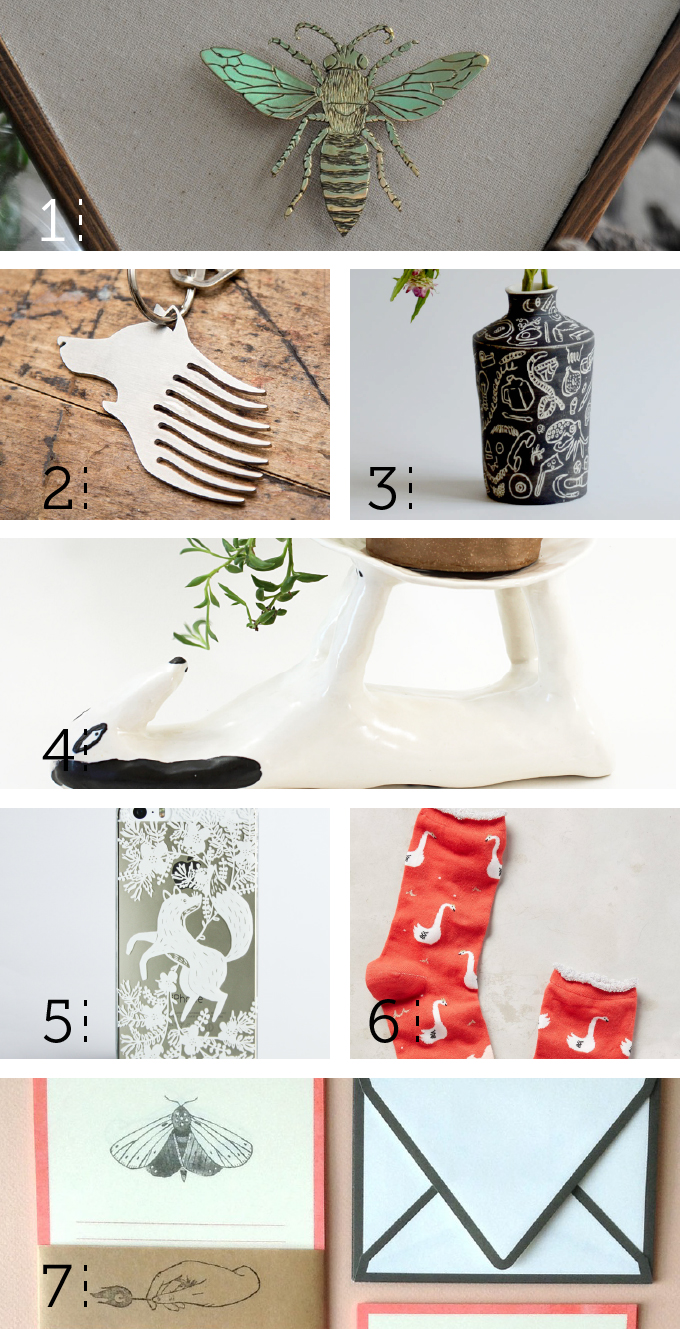 1. The Bee by Barış Özyurt
2. Le Loup, a haberdashery multi tool by Dominic Coballe (a Kickstarter!)
3. Milk Jug Vase by Dana Bechert
4. Porcelain Pedestal Dog Stand by Eleonor Boström
5. Floral Fox Transparent iPhone Case by Papio Press
6. Conversation Crew Socks by Tintoretta for Anthropologie
7. Moth Risograph Stationary Set by Tallulah Fontaine
This week's illustrated product obsessions inadvertently features animals. What can I say? I love creature-themed objects.
To all my US readers celebrating Thanksgiving, I hope you had a happy one! I'm out west, hanging out in the red rocks of southern Utah—a far cry from the Eastern seaboard.
Looking for a fun weekend project? Sign up for my Skillshare class: Paper Art: Create a Cut Paper Self-Portrait. This short video series goes over techniques for creating a one-of-a-kind portrait that you can use for your social media profiles (like I've done!).