It's that wonderful time of year again when #Inktober (previously, 2014 and 2015) makes an appearance on social media. If you're unfamiliar with this annual tradition, it's a creative challenge for artist and illustrators to ink something during the month of October. Many people choose to post something everyday, but Jake Parker writes, "You can do it daily, or go the half-marathon route and post every other day, or just do the 5K and post once a week. What ever you decide, just be consistent with it. INKtober is about growing and improving and forming positive habits, so the more you're consistent the better."
While I don't participate, I love seeing what other people come up with! Jake provides some prompts, but you're totally welcome to go off script and create your own themes. Here are 5 illustrators who showcase the possibilities with #Inktober.
Julia Bereciartu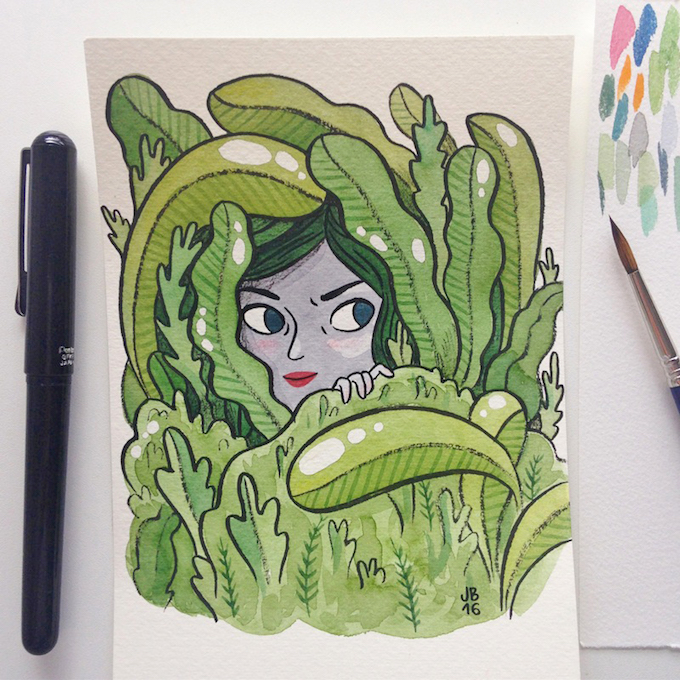 For this year's #Inktober, Julia Bereciartu is painting "spontaneous portraits in ink and watercolor" every two days or so. Composed of people and animals, these small artworks are for sale through her online shop.
Gina Triplett
Gina Triplett has one of my favorite Instagram accounts, and her version the October challenge mostly takes place in her sketchbook. The focus is on black and white with splashes of vibrant color.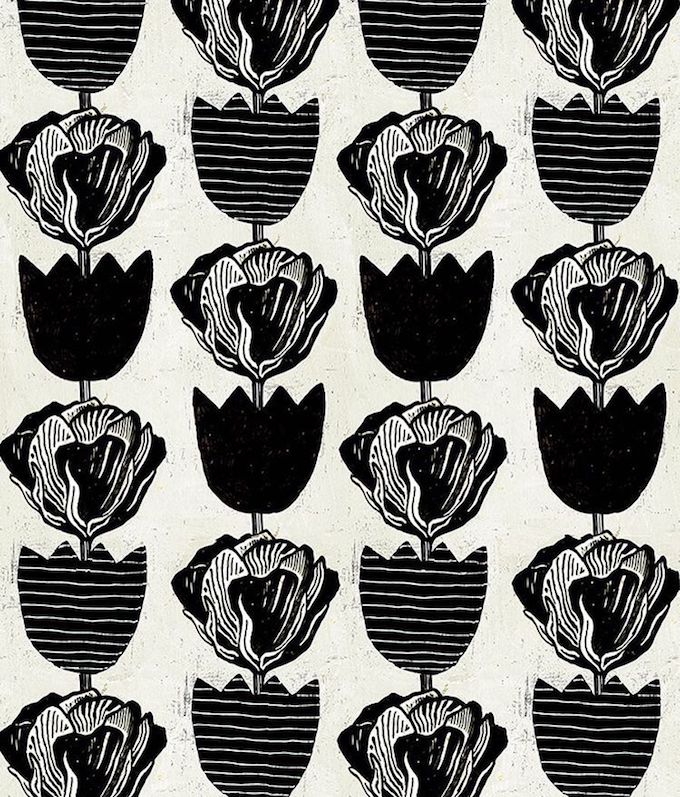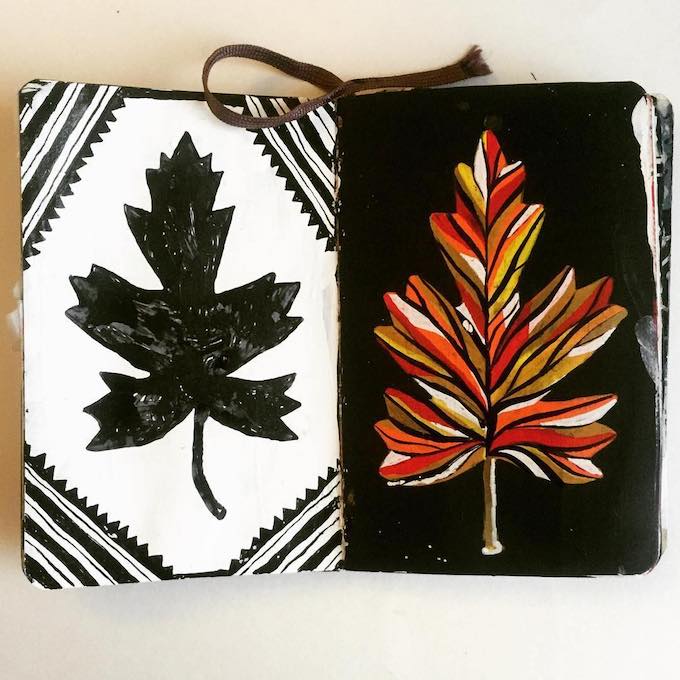 August Wren
While Gina stuck with the striking black and white combo, August Wren lets her inky hues explode over the page. The carefree fluidity and diffused edges are created with both a dip pin as well as brush.
In addition to #Inktober, August also creates a painting a day. She's prolific!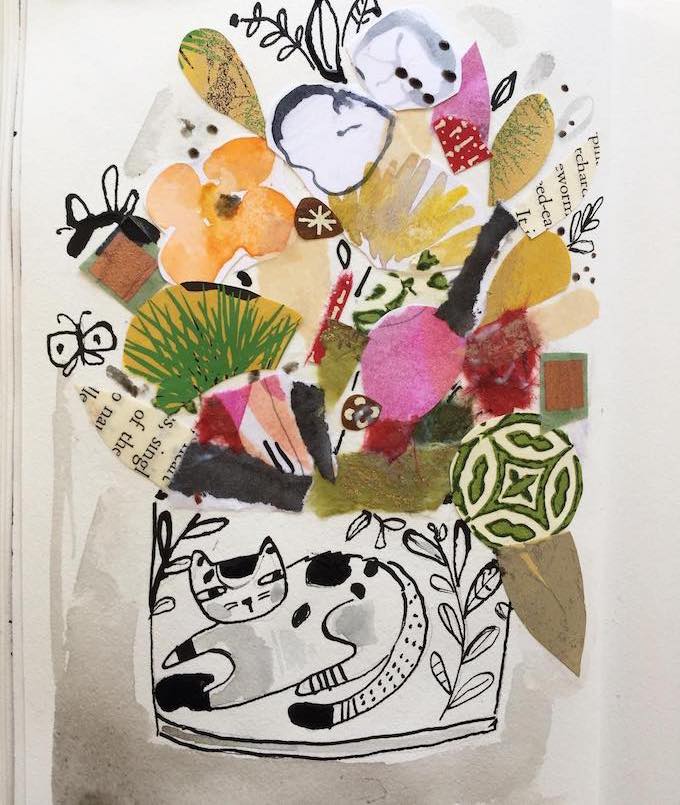 Gian Wong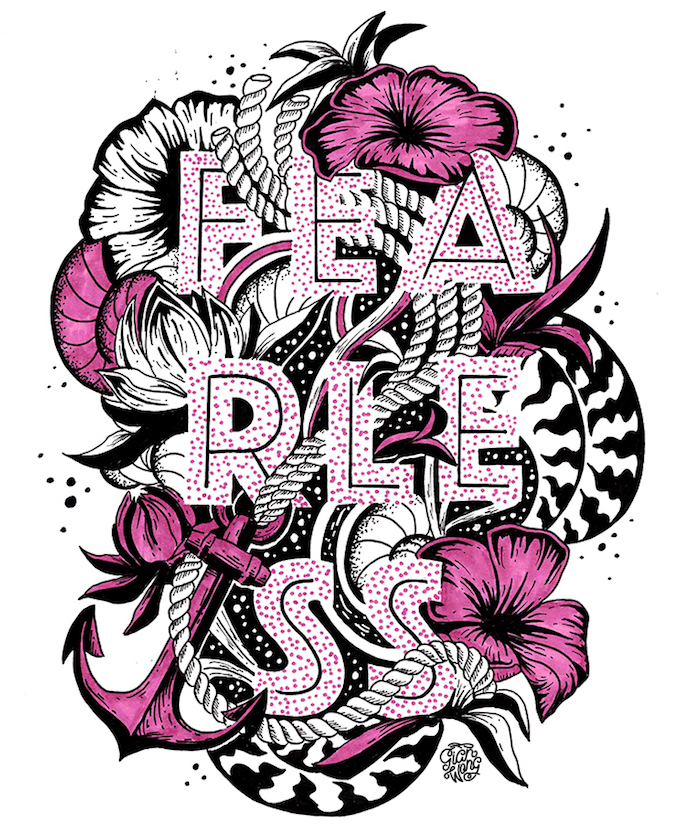 Designy illustrator Gian Wong uses #Inktober to make sure his "trad[itional] hands aren't getting rusty," His bold, typography-centric pieces feature letters as the burst from bold patterns and colors.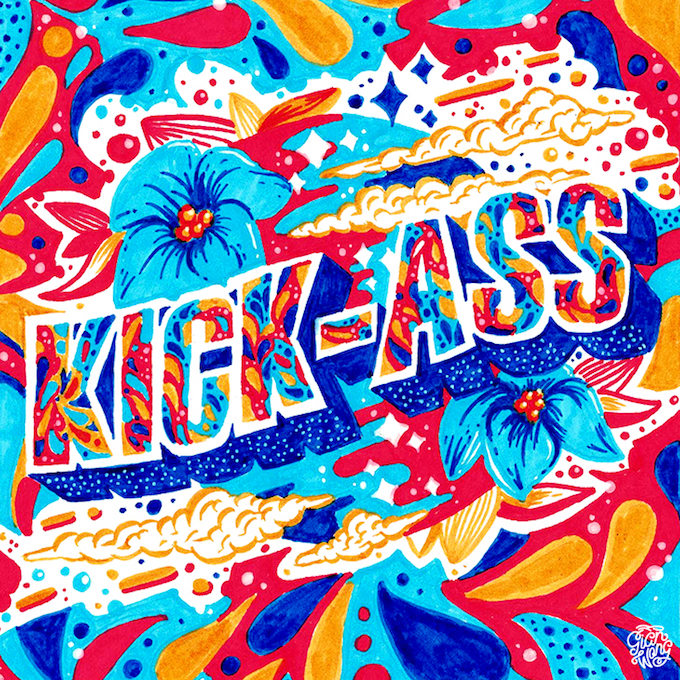 Kathleen Marcotte
Kathleen Marcotte created an apt theme for this month—horror movies! Her black and white drawings are a much less scary reinterpretation of some seriously spooky films.