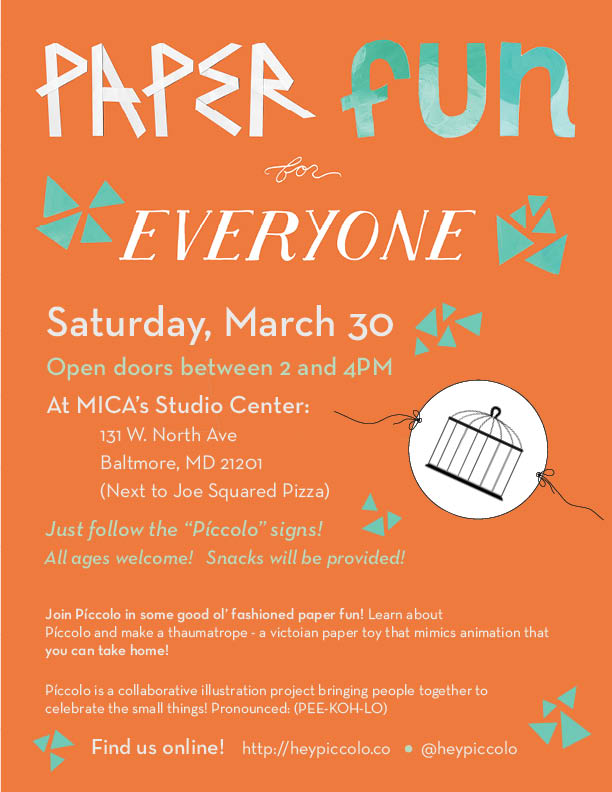 Hey! If you live in Baltimore, you should mosey on over to MICA's Studio Center in the Station North neighborhood this Saturday (March 30) between 2 and 4PM. I will be there with my pal Lisa hosting a workshop, Paper Fun for Everyone!
Together, Lisa and I form Píccolo, a collaborative illustration project. In January/February we launched a Kickstarter which got FUNDED thanks to so many of you wonderful people. So, Paper Fun for Everyone doubles as a bash for all of our local Baltimore backers, where they can pick up their rewards.
At the workshop, you'll learn how to make a thaumatrope, a Victorian-era paper toy that mimics animation. You'll get to make your own. Everyone who participates in the workshop will get their picture taken and be apart of our installation.
So, come to MICA's Studio Center, located at 131 W. North Ave on Saturday, March 30 between 2 and 4PM for some paper fun and sweet treats!