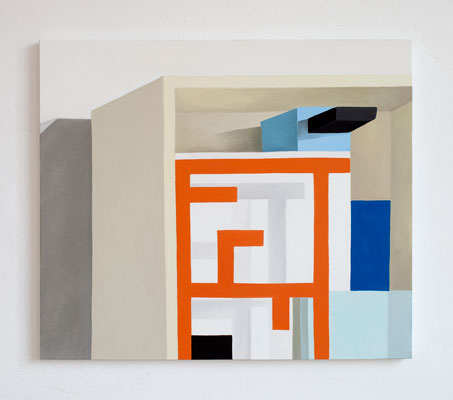 I post­ed a cou­ple of the­se paint­ings on my Tum­blr last week­end, and want­ed to show them on here as well. Nathalie Du Pasquier has a series of square paint­ings that depict still lifes.
Nathalie sets up sce­nes that are of forms with no speci­fic tex­ture or pat­tern­ing on them. Through the­se paint­ings we can see that they are most­ly about com­po­si­tion, col­or, and shape rela­tion. I think it's also about the chal­leng­ing the square com­po­si­tion to make it dynam­ic.
All images via her web­site.